CeFEO Visiting program
We regularly invite Ph.D. students and faculty members to spend a visiting research period at JIBS in our rich research environment with the goal of cooperating with us and strengthening our research in the areas of family business and ownership.
During the research period, CeFEO and JIBS provide visitors with office space and access to the university and library resources, as well as multiple research activities (e.g., seminars, workshops). The duration of these visits range from 2 weeks to 6 months depending on the needs of the visitors and CeFEO availability. Multiple research projects, teaching activities, and publications emerge from such visits and collaborations.
To know more about CeFEO's Incoming Visiting program, please contact CeFEO Co-Director Massimo Baù

2020 – CeFEO Visiting Scholars
Bart Henssen (Odisee University, Belgium)
Marina Bitsch Madsen (Aarhus University, Denmark)

Matthias Waldkirch (EBS University, Germany)
Tommaso Minola (University of Bergamo, Italy)

2019 – CeFEO Visiting Scholars
Allan Discua-Chua (Lancaster University Management School, UK)
Anita Van Gils (Windesheim University, The Netherlands)
Anna Schade (WHU, Otto Beisheim School of Management, Germany)
Annelore Huyghe (Cass Business School, UK)
Bart Henssen (Odisee University, Belgium)
Bengt Johannisson (Linnaeus University, Sweden)
Börje Boers (University of Skövde, Sweden)
Cristina Cruz (IE Business School, Spain)
Francesco Di Lorenzo (Copenhagen Business School, Denmark)
Francesco Raggiotto (University of Udine, Italy)
Giorgia Maria D'Allura (University of Catania, Italy)
Gry Osnes (Practitioner)
Hanna Astner (Swedish University of Agriculture, Sweden)
John Dumay (John Dumay, Australia)
Jose Carlos Casillas Bueno (Universidad de Sevilla, Spain)
Lina Eze (ESADE Business School, Spain)
Ludvig Levasseur (Oklahoma State University, USA)
Martin Hiebl (University of Siegen, Germany)
Peder Greve (Henley Business School, Denmark)
Richard Whittington (University of Oxford, UK)
Ruth Aguilera (Northeastern University, US)
Salvatore Sciascia (LIUC University, Italy)
Torbjörn Ljungkvist (University of Skövde, Sweden)
Victor Martin-Sanchez (King's College London, UK)
Wim Vanhaverbeke (Hasselt University, Belgium)

2018 – CeFEO Visiting Scholars
Anna Thorsell (Umeå School of Business and Economics, Sweden)
Bill Schulze (University of Utah, USA)
Brinkerink Jasper (Free University of Bolzen, Italy)
Daria Sarti (University of Firenze, Italy)
Denise Fletcher (University of Luxembourg, Luxembourg)
Francesco Barbera (Adelaide Business School, Australia)
Gianluca Colombo (Università della Svizzera Italiana, Switzerland)
Josip Kotlar (Lancaster University Management School, UK)
Juhana Peltonen (Hanken University, Finland)
Léo-Paul Dana (University of Montepellier, France)
Louisa Diana Brunner (Practitioner)
Mette Neville (Aarhus University, Denmark)
Pedro Braga Sotomaior Karam (Universidade de São Paulo, Brazil)
Pia Arenius (RMIT, Australia)
Ricardo Zavala (Instituto Tecnológico de Monterrey, Mexico)
Stefano Amato (University of Pisa, Italy)
Trish Keeper (University of Wellington, New Zealand)
2017 – CeFEO Visiting Scholars
Michael Hitt
Robert Hoskisson
Nadine Kammerlander
Charmine Hartel
Salvatore Sciascia
Alicja Hadry-Nowak
Celina Smith
Luis Gomez-Mejia
Johan Wiklund
Sara Carter
Rosalind Searle
Khadija Mubarka
Suzanne Liljegren
Carole Howorth
Nidal Darwish
Giovanna Campopiano
Sylvie Scherrer
Judith Van Helvert-Beugels
Ilse Matser
Jonas Gabrielsson
Tomas Karlsson
Giuseppe Criaco
Dries Faems
Peter John Rosa
2016 – CeFEO Visiting Scholars
Thanks to a generous donation from the Henry and Sylvia Toft Foundation and the Hamrin Foundation, CeFEO launched the Toft and Hamrin Visiting Professorship programs, attracting internationally leading scholars to CeFEO and JIBS. This successful program ran from 2009 to 2016 with many spillovers in terms of learning, education and research projects. All visiting professors contributed to educational activities in addition to research. Below is a list of CeFEO Toft and Hamrin Visiting Professors hosted by CeFEO in 2016:
Pramodita Sharma (University of Vermont, VT)
Peter Rosa (University of Edinburgh, Ireland)
Carlo Salvato (Bocconi University, Italy)
Alexander McKelvie (Syracuse University, NY)
Mara Brumana (University of Bergamo, Italy)
Celina Smith (EMLyon, France)
Miriam Bird (St. Gallen University, Switzerland)
Anita Van Gils (Maastricht University, The Netherlands)


2015 – CeFEO Visiting Scholars
Thanks to a generous donation from the Henry and Sylvia Toft Foundation and the Hamrin Foundation, CeFEO launched the Toft and Hamrin Visiting Professorship programs, attracting internationally leading scholars to CeFEO and JIBS. This successful program ran from 2009 to 2016 with many spillovers in terms of learning, education and research projects. All visiting professors contributed to educational activities in addition to research. Below is a list of CeFEO Toft and Hamrin Visiting Professors hosted by CeFEO in 2015:
Lloyd Steier (University of Alberta, AL)
Justin Craig (Notheastern University, Boston, MA)
Dawn DeTienne (Colorado State University)
Philipp Sieger (St. Gallen University, Switzerland)
Celina Smith (EMLyon, France)
Tommaso Minola (University of Bergamo, Italy)
Daniel Pittino (University of Udine, Italy)
Charmine Härtel (University of Queensland, Australia)


2014 – CeFEO Visiting Scholars
Thanks to a generous donation from the Henry and Sylvia Toft Foundation and the Hamrin Foundation, CeFEO launched the Toft and Hamrin Visiting Professorship programs, attracting internationally leading scholars to CeFEO and JIBS. This successful program ran from 2009 to 2016 with many spillovers in terms of learning, education and research projects. All visiting professors contributed to educational activities in addition to research. Below is a list of CeFEO Toft and Hamrin Visiting Professors hosted by CeFEO in 2014:
Kimberly Eddleston (Northeastern University, Boston, MA)
Dean Shepherd (Kelley School of Business, IN),
Pietro Mazzola (University of Bocconi, Italy)
Jean-Luc Arregle (EMLYON Business School, France)
Tommaso Minola (University of Bergamo, Italy)
Daniel Pittino (University of Udine, Italy)
Charmine Härtel (University of Queensland, Australia)
Andrea Calabró (Witten University, Germany)


2013 – CeFEO Visiting Scholars
Thanks to a generous donation from the Henry and Sylvia Toft Foundation and the Hamrin Foundation, CeFEO launched the Toft and Hamrin Visiting Professorship programs, attracting internationally leading scholars to CeFEO and JIBS. This successful program ran from 2009 to 2016 with many spillovers in terms of learning, education and research projects. All visiting professors contributed to educational activities in addition to research. Below is a list of CeFEO Toft and Hamrin Visiting Professors hosted by CeFEO in 2013:
Kimberly A. Eddleston (Northeastern University, Boston, MA)
Denise Fletcher (University of Luxembourg)
Dawn DeTienne (Colorado State University)
Andrea Calabró


2012 – CeFEO Visiting Scholars
Thanks to a generous donation from the Henry and Sylvia Toft Foundation and the Hamrin Foundation, CeFEO launched the Toft and Hamrin Visiting Professorship programs, attracting internationally leading scholars to CeFEO and JIBS. This successful program ran from 2009 to 2016 with many spillovers in terms of learning, education and research projects. All visiting professors contributed to educational activities in addition to research. Below is a list of CeFEO Toft and Hamrin Visiting Professors hosted by CeFEO in 2012:
Andrew Popp (University of Liverpool Management School)
Professor Sanjay Goel (University of Minnesota Duluth)
Carole Howorth (Lancaster University Management School)
Denise Fletcher (University of Luxembourg)
Shaker Zahra (Carlson School of Management, Minnesota)
Alfredo De Massis (Center for Young and Family Enterprise, University of Bergamo)
2011 – CeFEO Visiting Scholars
Thanks to a generous donation from the Henry and Sylvia Toft Foundation and the Hamrin Foundation, CeFEO launched the Toft and Hamrin Visiting Professorship programs, attracting internationally leading scholars to CeFEO and JIBS. This successful program ran from 2009 to 2016 with many spillovers in terms of learning, education and research projects. All visiting professors contributed to educational activities in addition to research. Below is a list of CeFEO Toft and Hamrin Visiting Professors hosted by CeFEO in 2011:
Sabine Klein (WHU Otto Beisheim School of Management)
Reg Litz (Asper School of Business School, University of Manitoba)
2010 – CeFEO Visiting Scholars
Thanks to a generous donation from the Henry and Sylvia Toft Foundation and the Hamrin Foundation, CeFEO launched the Toft and Hamrin Visiting Professorship programs, attracting internationally leading scholars to CeFEO and JIBS. This successful program ran from 2009 to 2016 with many spillovers in terms of learning, education and research projects. All visiting professors contributed to educational activities in addition to research. Below is a list of CeFEO Toft and Hamrin Visiting Professors hosted by CeFEO in 2010:
Sabine Klein (WHU Otto Beisheim School of Management)
Carole Howorth (Centre for Family Business, Lancaster University Management School)
2009 – CeFEO Visiting Scholars
Thanks to a generous donation from the Henry and Sylvia Toft Foundation and the Hamrin Foundation, CeFEO launched the Toft and Hamrin Visiting Professorship programs, attracting internationally leading scholars to CeFEO and JIBS. This successful program ran from 2009 to 2016 with many spillovers in terms of learning, education and research projects. All visiting professors contributed to educational activities in addition to research. Below is a list of CeFEO Toft and Hamrin Visiting Professors hosted by CeFEO in 2009:
Pramodita Sharma (John Molson School of Business, Concordia University)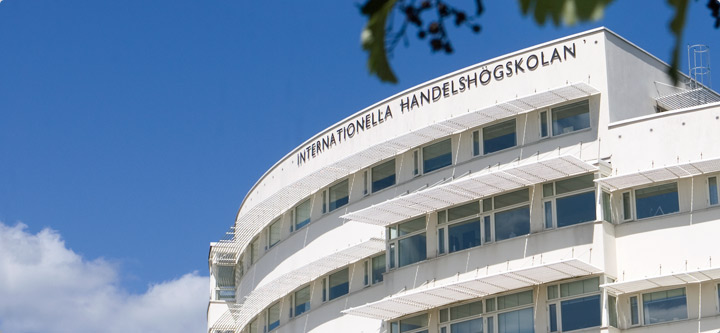 Content updated 2020-07-07