CeFEO Seminar Series
CeFEO organizes seminars for scholars as well as family business practitioners such as owners, managers, advisors and policy makers with interest in family enterprising and ownership.
Every week or every second week, CeFEO hosts research seminars on a range of topics. Each seminar addresses a current topic of relevance with a wide audience of interested participants. Speakers can be CeFEO members or other scholars within or outside JIBS. Specific emphasis is placed on achieving a high degree of interaction between speakers and the audience to secure a good learning outcome (e.g., feedback on how to strengthen the paper or address editors and reviewers' comments, new knowledge on specific or broad topics).
CeFEO Research Seminars (presentation of working papers)
CeFEO R&R Research Seminars (presentation of papers for which a review & resubmit request has been received from a journal)
Journal Special Issues CeFEO Labs (targeting paper submissions to Journal Special Issues)
CeFEO Elevator Pitch (paper idea generation and development)
Throughout 2019 CeFEO hosted 35 seminars and there were 25 seminars in 2018. 
The calendar is available here

For more information on CeFEO seminars, please contact Massimo Baù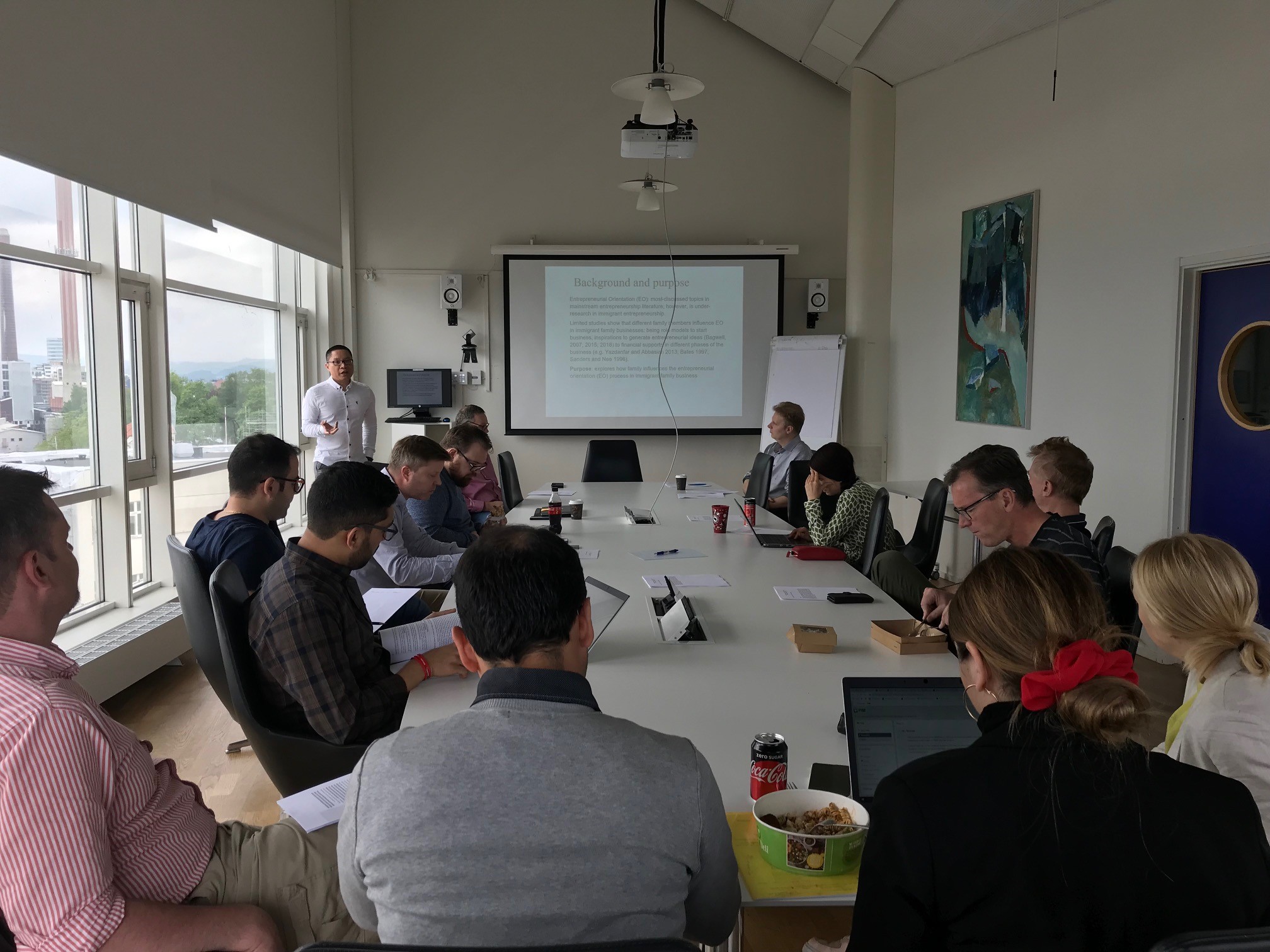 Content updated 2020-08-21