Life-long learning and Executive Education
Executive education and Life-long learning courses at MMTC refer to programs and courses targeted at professionals working in managerial and executive roles, or those who aspire to those positions. Courses focus on sharpening specific aspects of a professional's toolkit and build the capacity of participants to take their career to the next level.
In an increasingly dynamic labour market and changing world, it is important to continue to grow and develop so as to avoid being left behind. In this sense we all need to be lifelong learners, keeping our skills sharp and up to date. In this fast moving environment professionals and leaders must embrace the opportunity of lifelong learning to best equip themselves to meet the complex challenges of tomorrow.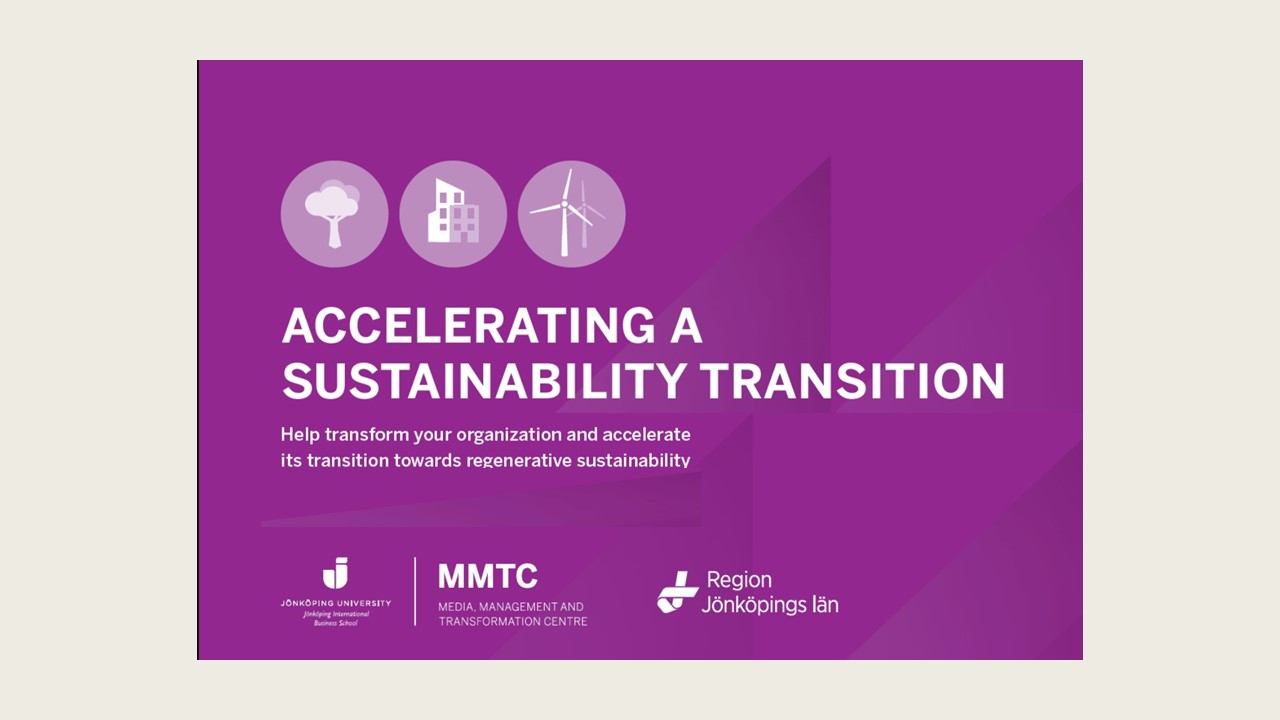 Help transform your organization and accelerate its transition towards regenerative sustainability by joining our Executive Education Course "Accelerating a sustainability transition."
Interested in continuing your life-long learning? Or in giving your career an edge? Curious about courses and unsure which is right for you? Contact MMTC Coordinator, Philippa Berglund for more information and advice.
MMTC is pleased to collaborate with Region Jönköping in delivering courses related to sustainability in business.