September lights became a popular festivity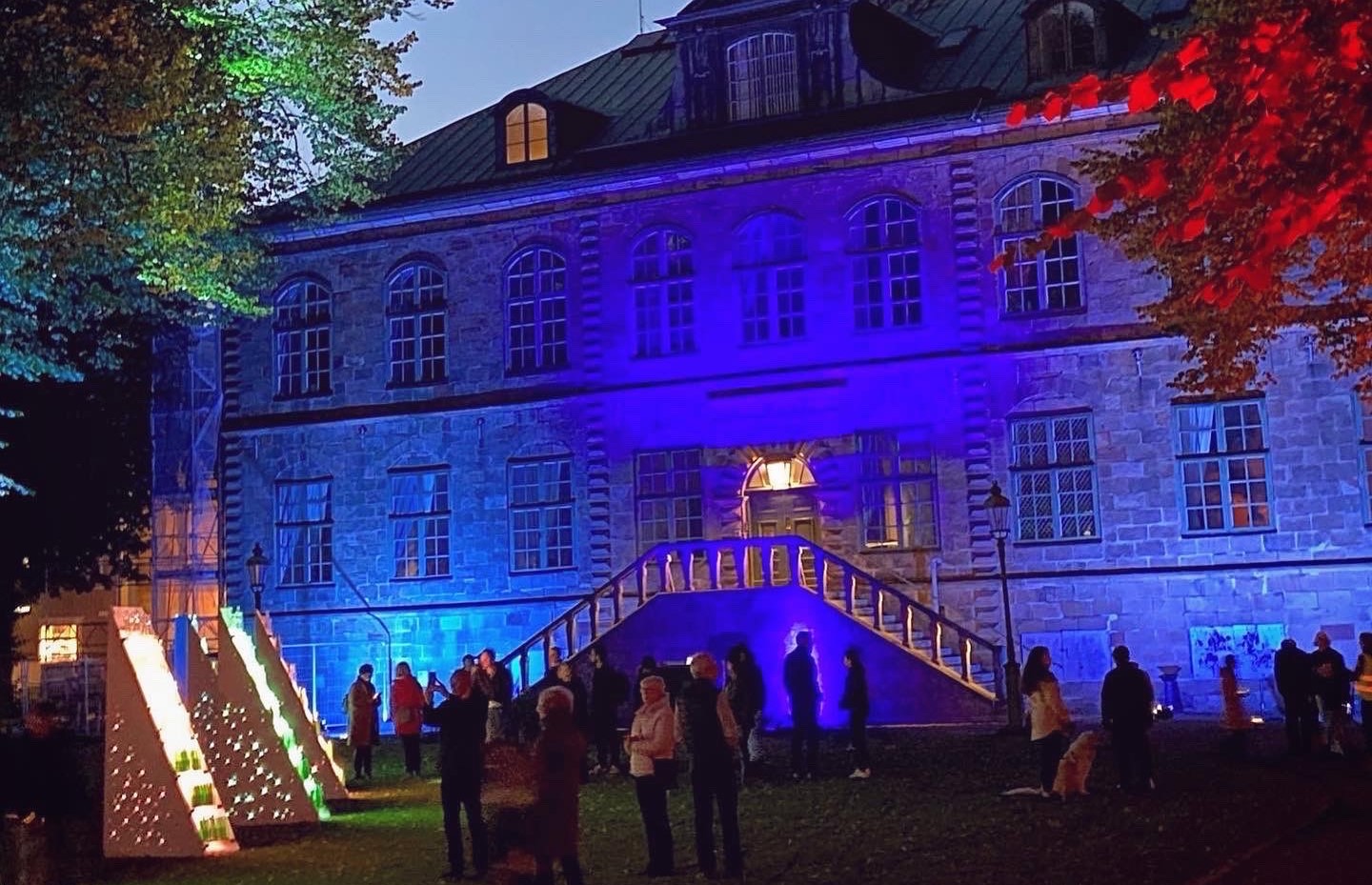 The September lights event, which was organised during the evening of 25 September at Öster in central Jönköping, became a popular festivity and was well visited. The event is co-organised with Jönköping Municipality, and this year, students from "Kulturskolan" also performed.
Around 600 people came to see September lights, which took place in four different locations at Öster in central Jönköping: Hovrättstorget, Hovrättsparken, Kristine church and a part of Östra Storgatan. There were a lot of people at and around Hovrättstorget all evening and Kulturskolan's students offered music and dance performances in the area.
"It was fantastic, and I felt an enormous pride to be able to show all of our installations to the public. Several visitors made shadow figures or danced in front of our luminaires, which added to, and made the places feel more alive," says Sara Liljeström, student at the lighting design programme.
The students held guided tours for the visitors and told them about the different light installations, which was highly appreciated. Each place had its own theme; On Hovrättstorget the theme was space, in Hovrättsparken "Save our water", on Östra Storgatan Synthwave / the 1980s, and at Kristine church, "the Jönköping city fire 1790".
The students and Jönköping Municipality dismantled the installations when the event was over.