Students develop system for charging electric cars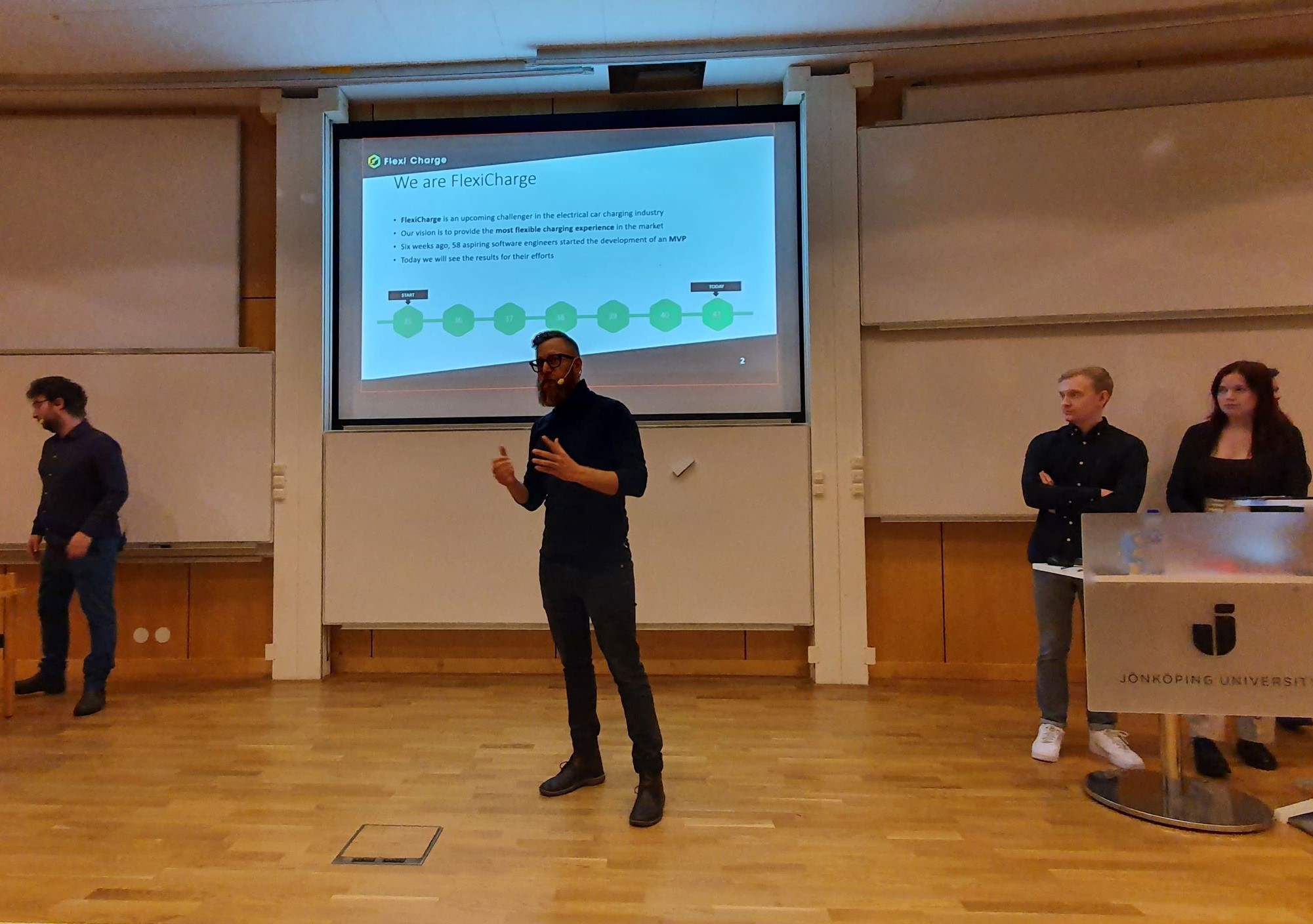 During the course "Software Engineering Project Methods" last autumn, 58 Computer Engineering students at JTH developed a system for charging electric cars.
The students ran a fictive company called FlexiCharge, which would become a new player in the market for charging stations. In six weeks, they developed a fully functional system for charging stations which include mobile apps for both iOS and Android, and a cloud-based backend.
Andreas Rowell, R&D Manager Digital Solutions at Husqvarna Group, was responsible for the project and he was very impressed with the students' work.
"The fact that all 58 students worked together in the project brought many new challenges and placed high demands on coordination and cooperation. It has been fun and rewarding for us in the mentor team as well and I think we have learned as much as the students. I really hope that we get the opportunity to join and work on the course next year again, says Andreas Rowell.
At the end of the course students were to sell the concept to a fictitious investor, played by Jasmin Jakupovic, program manager for Software Development and Mobile Platforms at JTH and responsible for the course.
"During the course, the students got to experience what it was like to work in a large, interesting, but also stressful project," says Jasmin Jakupovic.
The course was conducted in collaboration with the IT company Knowit (former Cybercom) in Jönköping. They helped with providing system requirements, guidelines for graphic design and an overall system architecture.