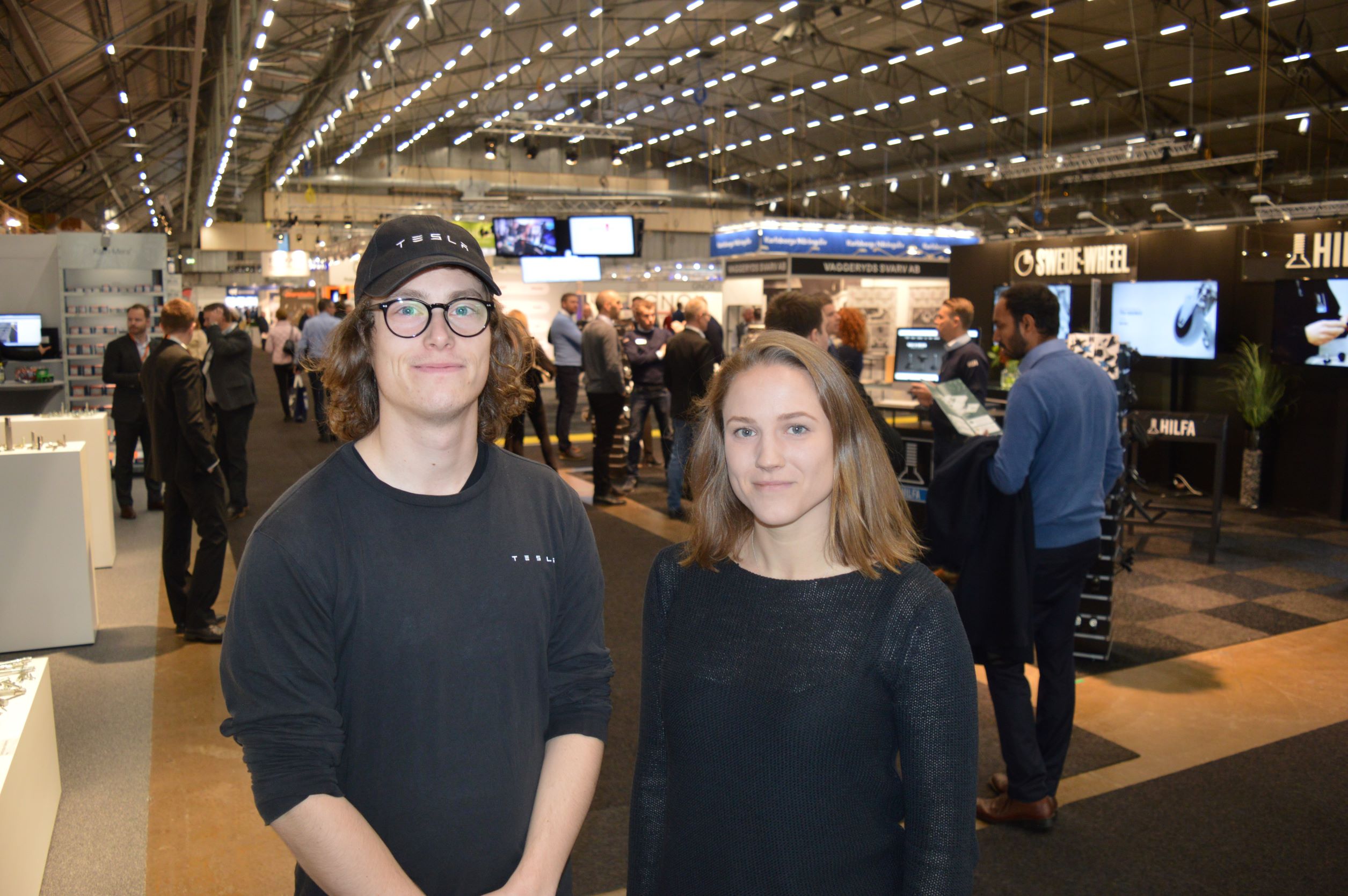 JTH at Elmia Subcontractor
JTH participated in several activities at Elmia Subcontractor, 9-12 November. Annika Engström, Assistant Professor Work Organisation at JTH, led a panel discussion on her research project Innovate and 17 JTH students participated in a workshop on sustainable production with several companies.
Elmia Subcontractor is northern Europe's leading subcontractor trade fair. This year, due to the pandemic, it had around 750 booked exhibitors which is a couple of hundred fewer than in a normal year.
The workshop that the JTH students participated in was composed by the Gnosjö company MakerSquare. The purpose was to enhance manufacturing companies' ability to innovate on sustainable production and sustainable materials.
"Companies must be on their toes to be able to better meet customers' demands for sustainable products in the future," says Lars Eriksson, Professor Industrial Design at JTH, who participated in the workshop.
"We address challenges that companies will face in the future and what problems they need to solve," says Moe Soheilian, Lecturer at JTH, who also took part in the workshop.
Solutions for sustainable production are needed for Sweden to be able to rise further as an industrial and production nation, emphasises Mikael Heilmann, CEO of Maker Square. He also mentions that students have an unaffected image of how those challenges should be accepted.
"A major issue for our generation"
Two of the JTH students who participated in the workshop were Ida Fahlberg and Benjamin Fodor, who are both studying the master's programme Industrial Design.
"It is super interesting to hear what real life challenges companies are facing regarding sustainable production and sustainable materials today and in the future. This will be a major issue for our generation," says Ida Fahlberg.
The recently completed research project Innovate with researchers from JTH and Jönköping International Business School (JIBS) at Jönköping University raised the question of how small and medium-sized manufacturing companies can focus on innovation work in parallel with their daily operations.
"Huge potential for development"
Annika Engström, project manager for Innovate, says that there are a huge number of small and medium-sized manufacturing companies that may not see themselves as innovative, but if they took the time internally to reflect more systematically, but also challenged themselves in collaboration with others, there is a huge potential for development and to create something new.
Anette Johansson, Assistant Professor at JIBS, was one of several researchers who were involved in Innovate. She met a number of companies at Elmia Subcontractor that showed interest in an upcoming research project she will participate in on the supply of skills.
"There is an incredible potential in collaborating on the difficult challenges for industry and innovation and skills supply are two examples that my colleagues and I are working on right now," says Anette Johansson.