JTH alumna among nominees for Young Female Leader of the Year award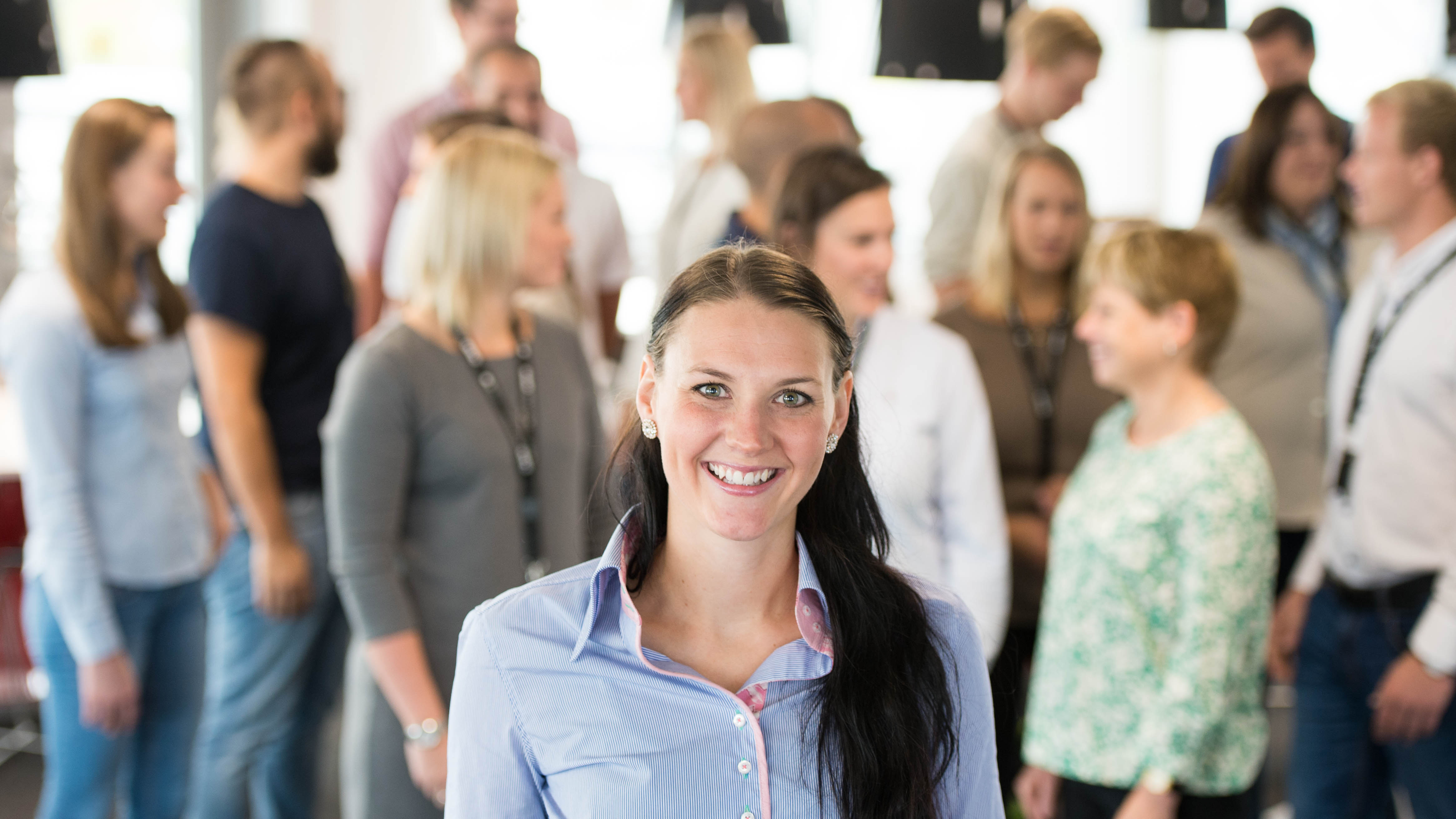 JTH alumna Elin Angenfelt could on 3 March be the winner of the Young Female Leader of the Year award in Jönköping County 2021.
"It is a fantastic honor to be recognised in this context," she says.
Elin Angenfelt, Head of Production and Logistics at SAAB Training & Simulation. is one of 20 people nominated for the Young Female Leader of the Year award 2021. Seven of them are alumni from Jönköping University and that group includes Elin Angenfelt, who in 2011 graduated from the JTH program Mechanical Engineering: Industrial Economics and Production Management.
"The nomination feels like an encouragement and confirmation that I am working in the right direction," says Elin Angenfelt.
65 employees
In her role, she is responsible for production and logistics at SAAB's Training and Simulation business unit in Huskvarna. Among other things, she ensures that the departments she leads, with approximately 65 employees collectively, have the right conditions to ensure production capacity and that they produce and deliver according to schedule and to quality standards.
"I really enjoy what I do - as far as I'm concerned,I have the best job in the world. SAAB Training & Simulation is a fantastic workplace with knowledgeable, committed, and fun colleagues. My work taskas are stimulating and develop me, and I feel that I have the confidence of both my managers and employees." says Elin Angenfelt.
Several roles at SAAB
Elin emphasizes that the engineering education at JTH was a prerequisite for her first employment at SAAB. She has had several roles within the company for which she has been qualified thanks to her education and other experiences.
"I benefited greatly from, for example, the economics courses and during the training I developed a methodology and a mindset for problem-solving. We had very good cohesion in our class. It was easy to ask for help and share solutions, which paves the way for good cooperation and a lack of prestige in working life."