JTH student has built UFO luminaire that hangs in JU's Service Center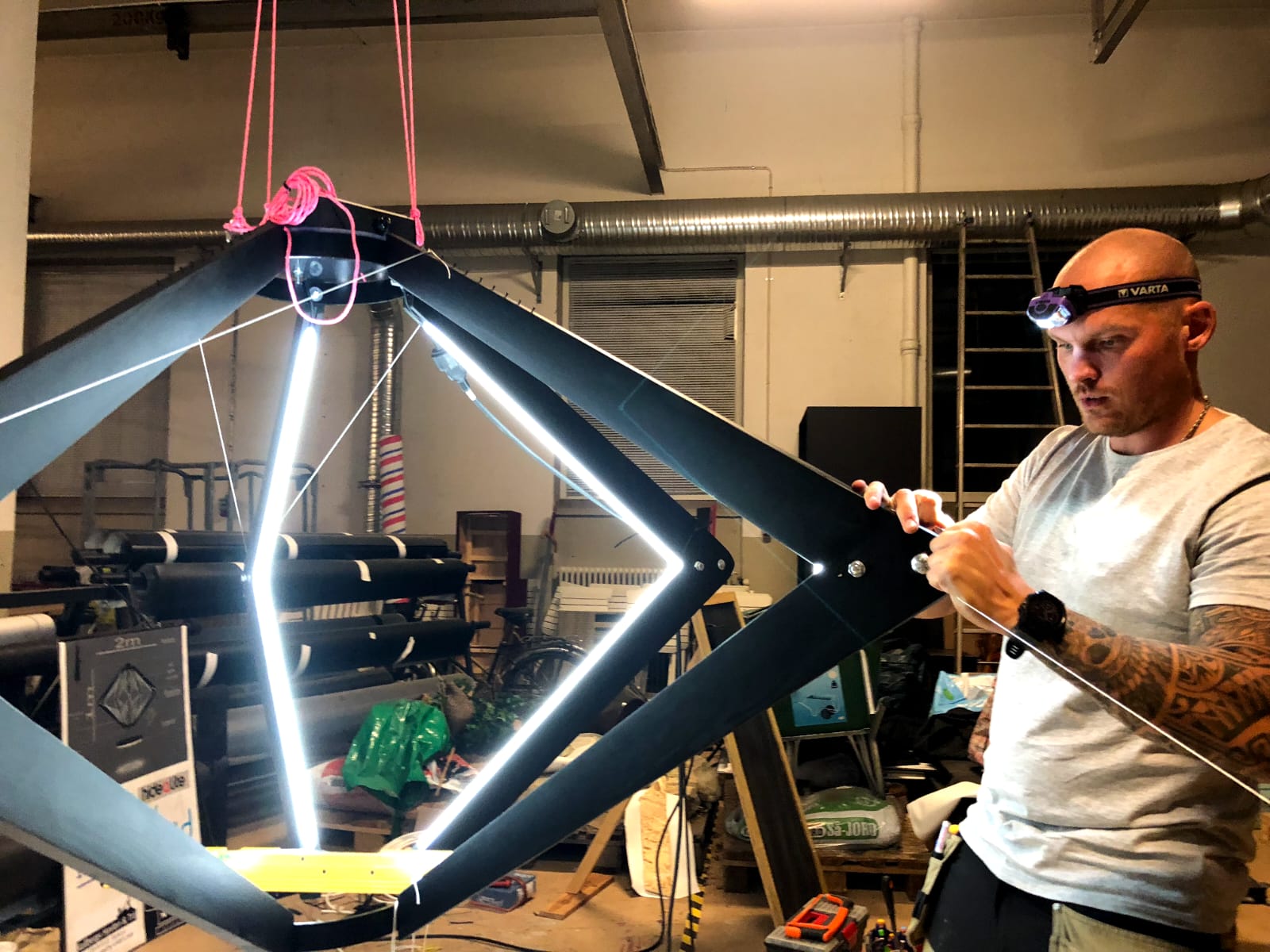 The second year Lighting Design student Philip Nilsson at the School of Engineering (JTH), Jönköping University (JU) has designed and built the UFO luminaire that hangs in JU's Service Center.
"The coolest thing about the luminaire is that it changes shape and form from almost every new angle you see it from. Especially when it is lit up with colored light," he says.
It was when Philip Nilsson's group chose space as a theme for the event September Lights (Septemberljus) last autumn he decided that he wanted to build a luminaire that looks like a UFO. He received help with the technical elements of the luminaire and would especially like to thank Martin Kall at the lighting company Hide a Lite in Bankeryd. The luminaire is two metres in diameter and 1.2 metres high, so there was much work to get it stablized, but Philip Nilsson is generally very pleased with the end result.
"I hadn't fully visualized the entire construction before I started making it, but I'm glad I believed in this project and that I finished it."
He decided to make the luminaire fit to be hung somewhere at Jönköping University. That spurred him on during the nearly 100 hours he worked on the project, from sketch to finished luminaire.
In March, the luminare was hung up at the Service Center and Philip Nilsson thinks it looks good there. He likes his education, his class and his teachers very much.
"I especially appreciate that we spend a lot of time on becoming really good at lighting and to highlight other professional areas such as architecture and interior design as well as infrastructure in general," he says.
Read more about the Lighting Design programme at JTH here (in Swedish only)