JTH trio won "Best paper award"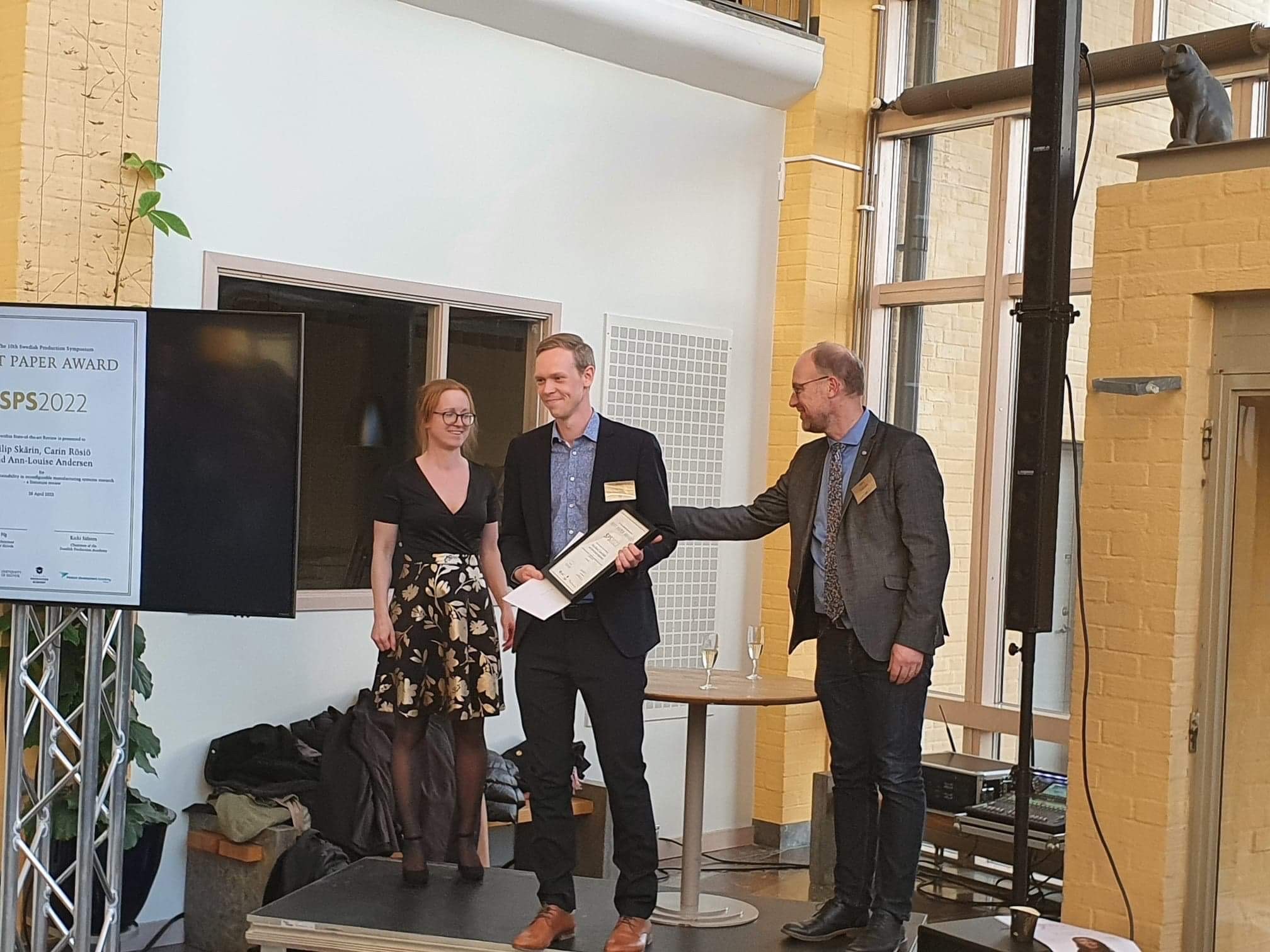 Filip Skärin, Carin Rösiö and Ann-Louise Andersen at JTH won the "Best paper award" at the SPS conference at the University of Skövde on 26-29 April.
"A great honor to be noticed and receive an award like this," says Filip Skärin, who accepted the prize.
The SPS conference (Swedish Production Symposium), which this year was organised at the University of Skövde, brings together scholars in Sweden who are researching in the field of production. In their article, Filip Skärin, doctoral student, Carin Rösiö, Associate Professor, and Ann-Louise Andersen, Visiting Assistant Professor, at JTH provided a compilation of how previous research in reconfigurable and changeable production has taken sustainability and circularity into account. They think that the award is proof that they are going in the right direction and a sign that they are conducting important and interesting research.
"Our research is about finding solutions for a sustainable and circular production, which is absolutely crucial for the Swedish manufacturing industry. We believe that actively collaborating with industry has made our research relevant and concrete," says Filip Skärin.
He thinks it was a very rewarding conference and a fantastic opportunity to meet prominent researchers in an area that is only going togrow in attention and is now more relevant than ever due to the pandemic, the war in Ukraine and current major supply and delivery problems.