Students networked with companies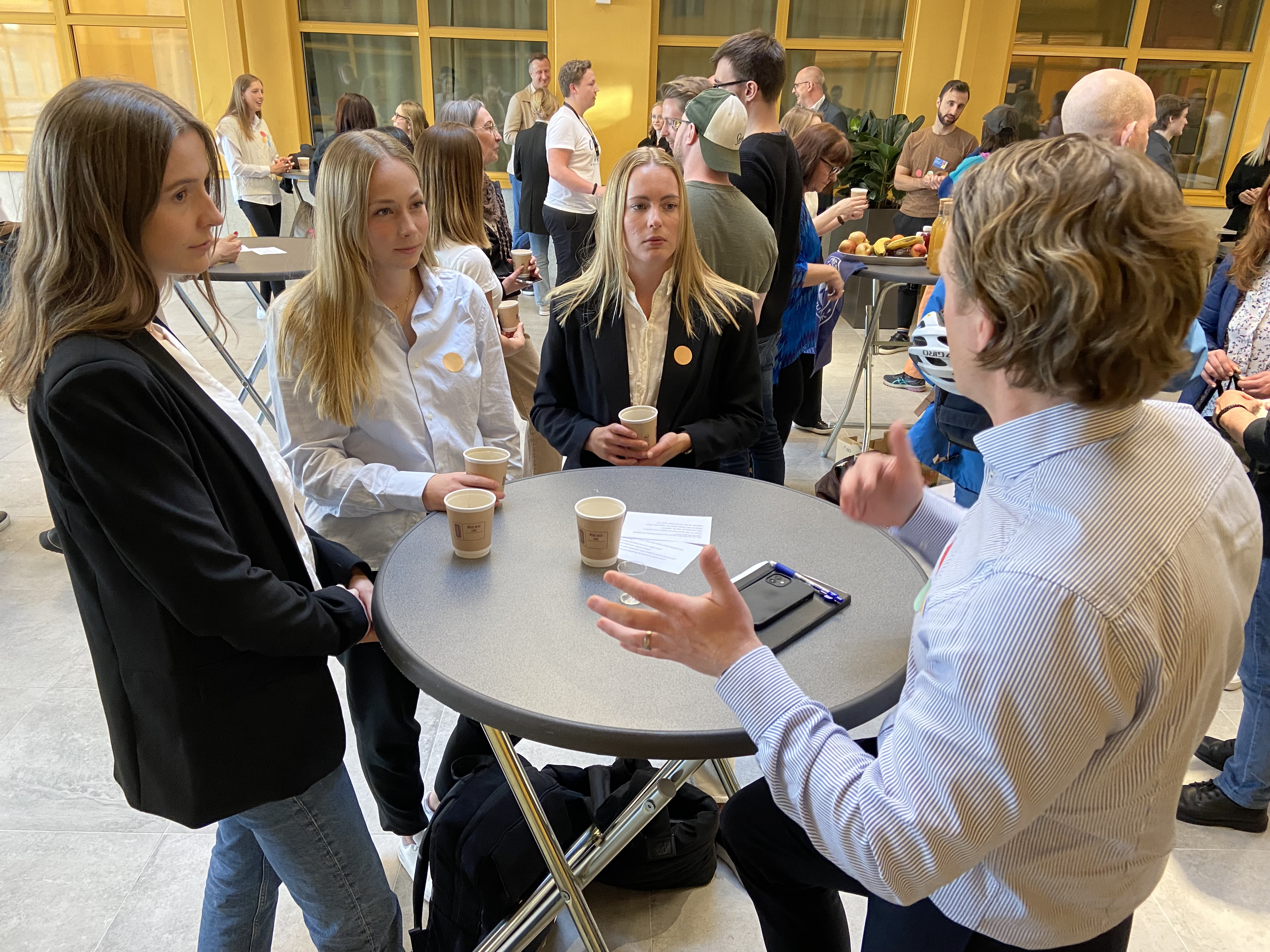 On 9 May, the mingling event pre-Karriärum was held at the School of Engineering (JTH), Jönköping University, where about 50 engineering students networked with about 20 company representatives.
The Business Day Karriärum, held in November every year at JTH, host 100 exhibiting companies and 1,500 visitors. There, students apply for internships, thesis work and extra jobs. Pre-Karriärum is a mingling event in a smaller format, but with the same purpose.
Maria Lönn, business area manager at Randstad Engineering, advised JTH students to be curious and take every opportunity to interact with the industry. She reported that employees in Sweden value a pleasant work environment the most, followed by interesting work tasks and a good balance between work and leisure.
"A good way to get in touch with companies"
Gustav Persson, who is studying the second year of software development and mobile platforms at JTH, was at the mingling event to hear about the opportunities for summer jobs and degree jobs.
"This is a good way to get in touch with companies and see what suits me. Last autumn, I was also at Karriärum at JTH and it is really a perfect arrangement to meet many companies," says Gustav Persson.
"A good opportunity to meet students"
Andreas Lanz, CEO of Axelent Soulutions, believes that the pre-Career Room is a good opportunity to meet students and offer them internships and dissertations.
"We must be visible more than on LinkedIn and be able to answer students' questions more than by email and phone," he says.
Johan Huynh said that Toxic, where he works as a system developer, has great growth now and that he was at the mingling event to find employees for several positions.
"It is fun to be here and meet students and that they are interested in us. It is like a two-way competition, we want to hire the best students and they want to work for the best companies, says Johan Huynh.
Read more about Karriärum here