Slideshow and list of JTH scholarship

recipients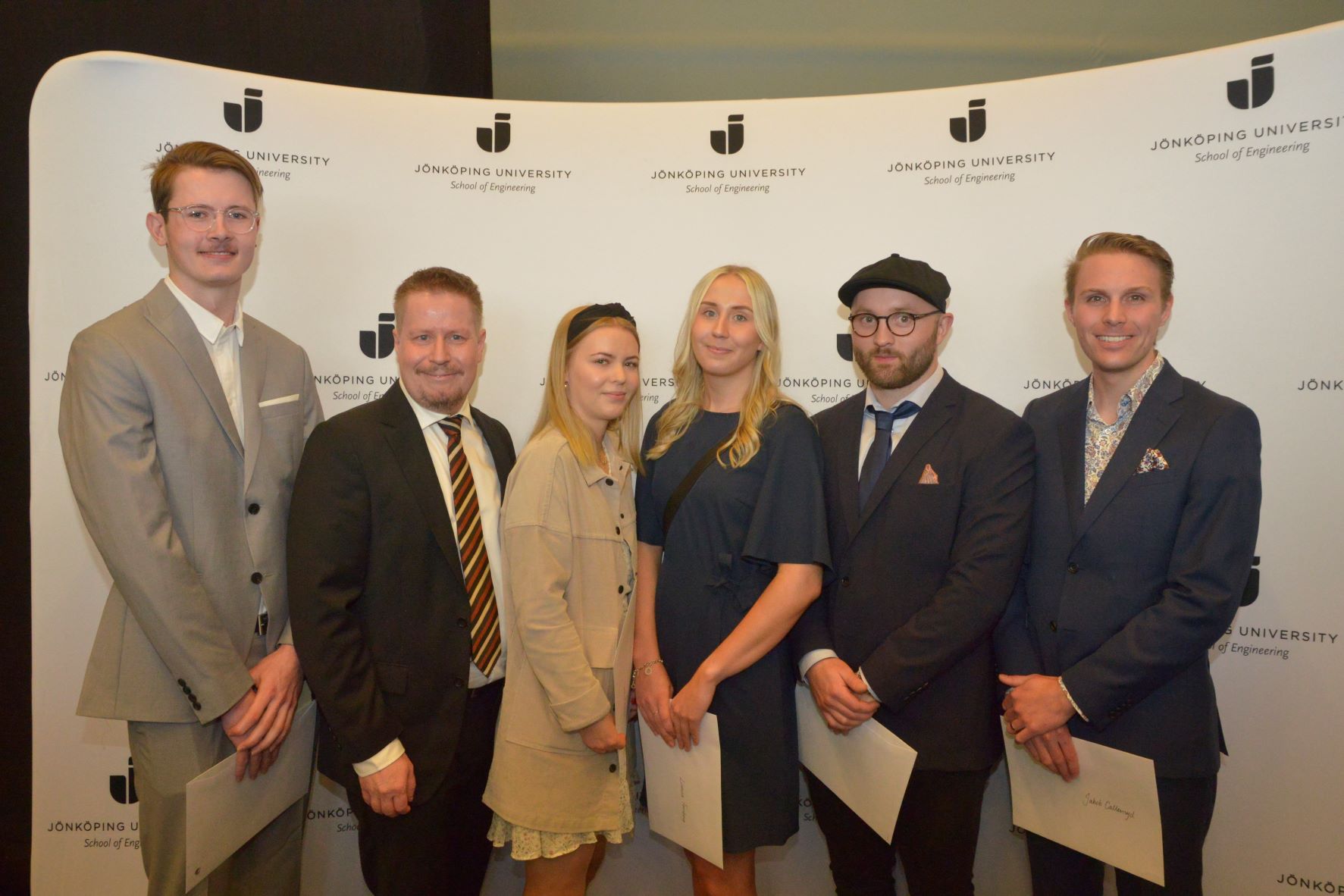 Here is our large slide show with the degree students at JTH who were awarded scholarships on 3 June. The total amount for the scholarships amounted to SEK 561,000.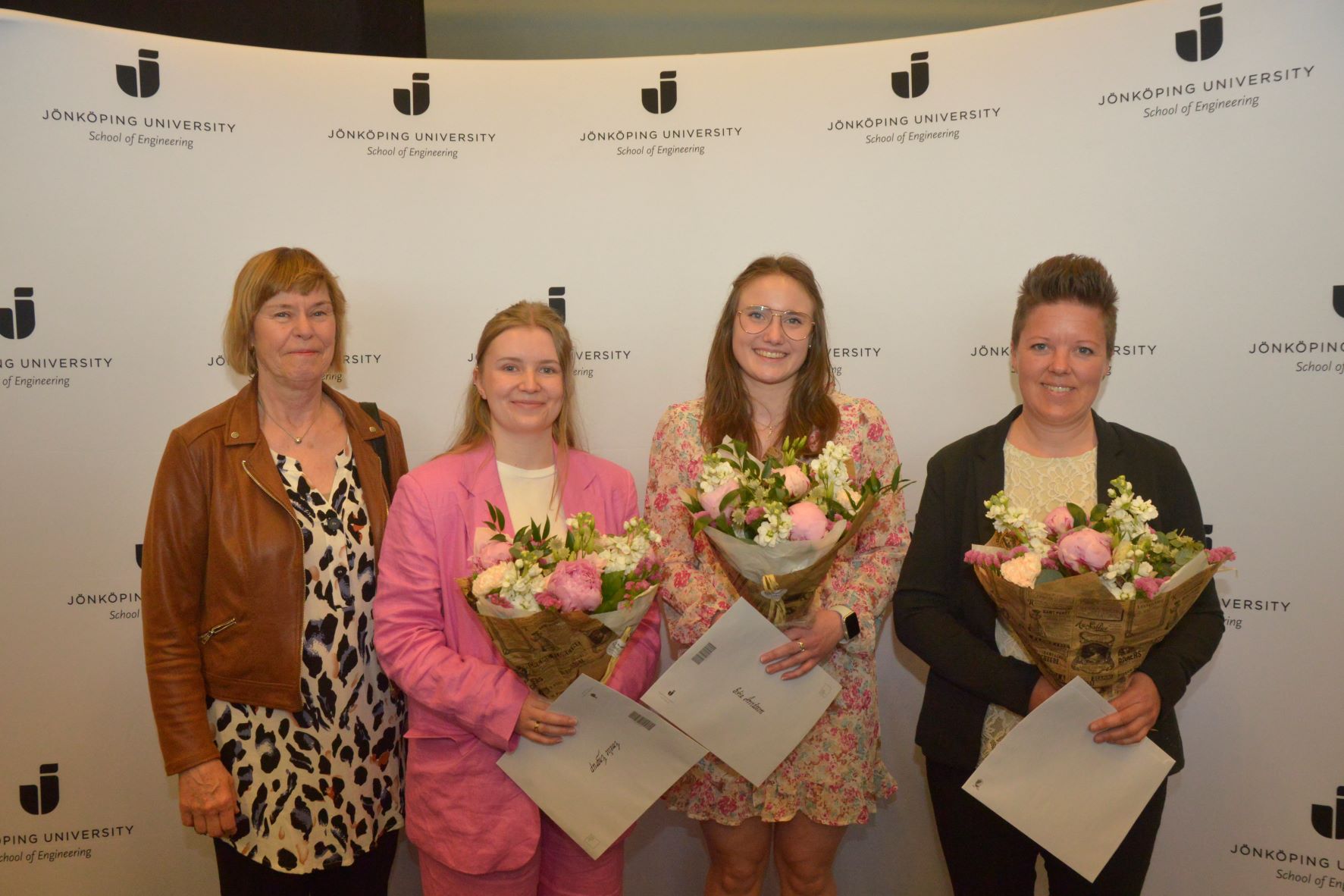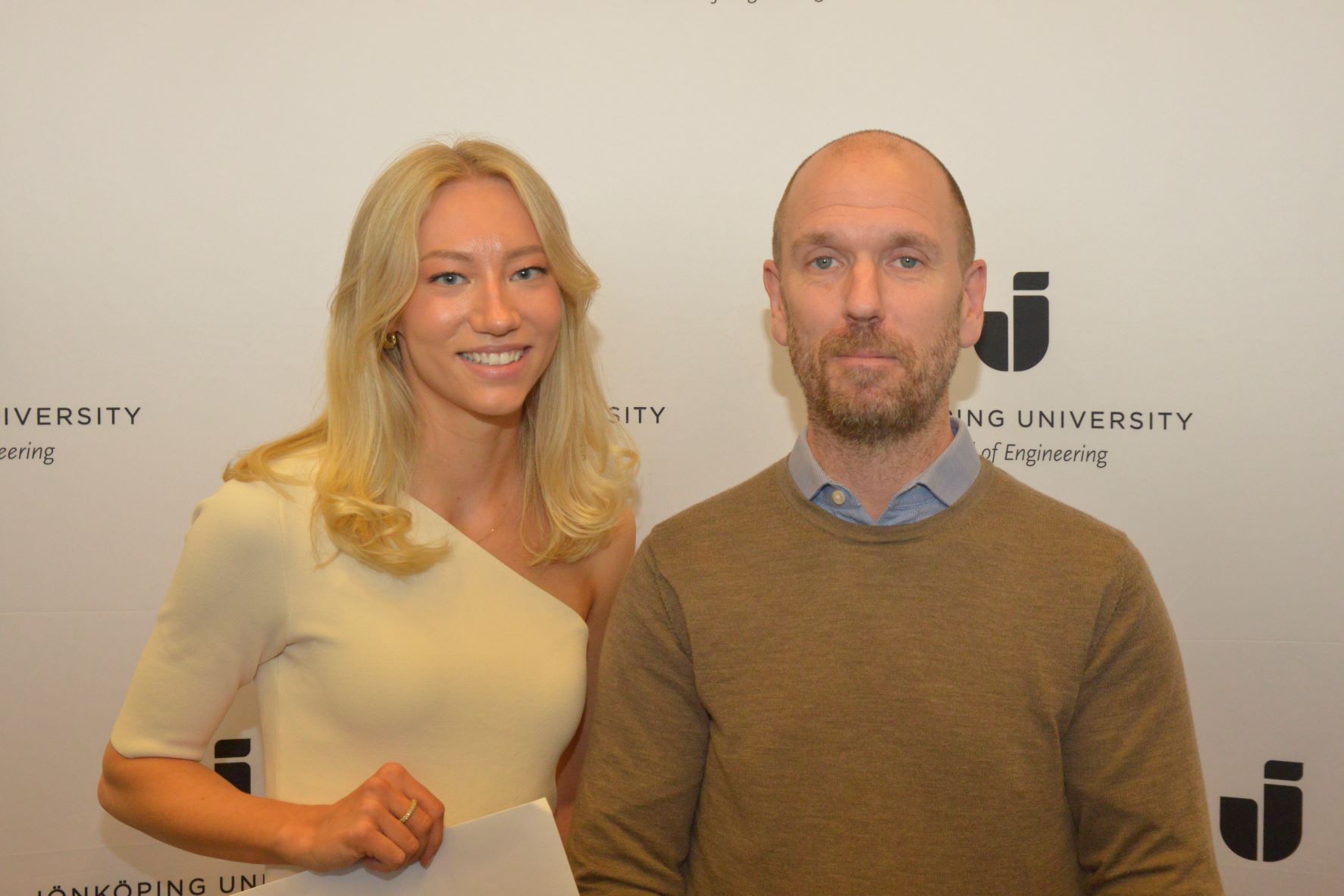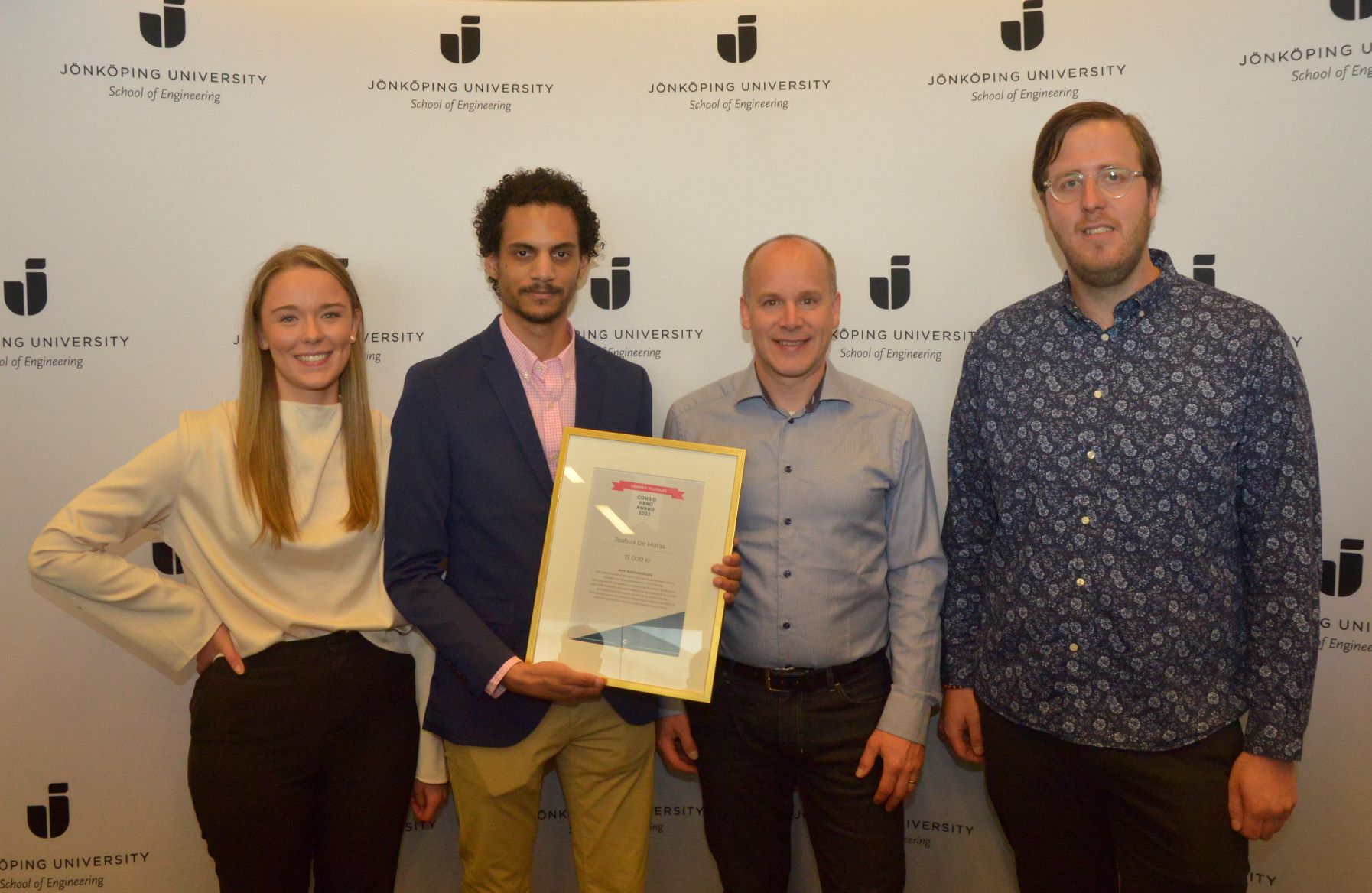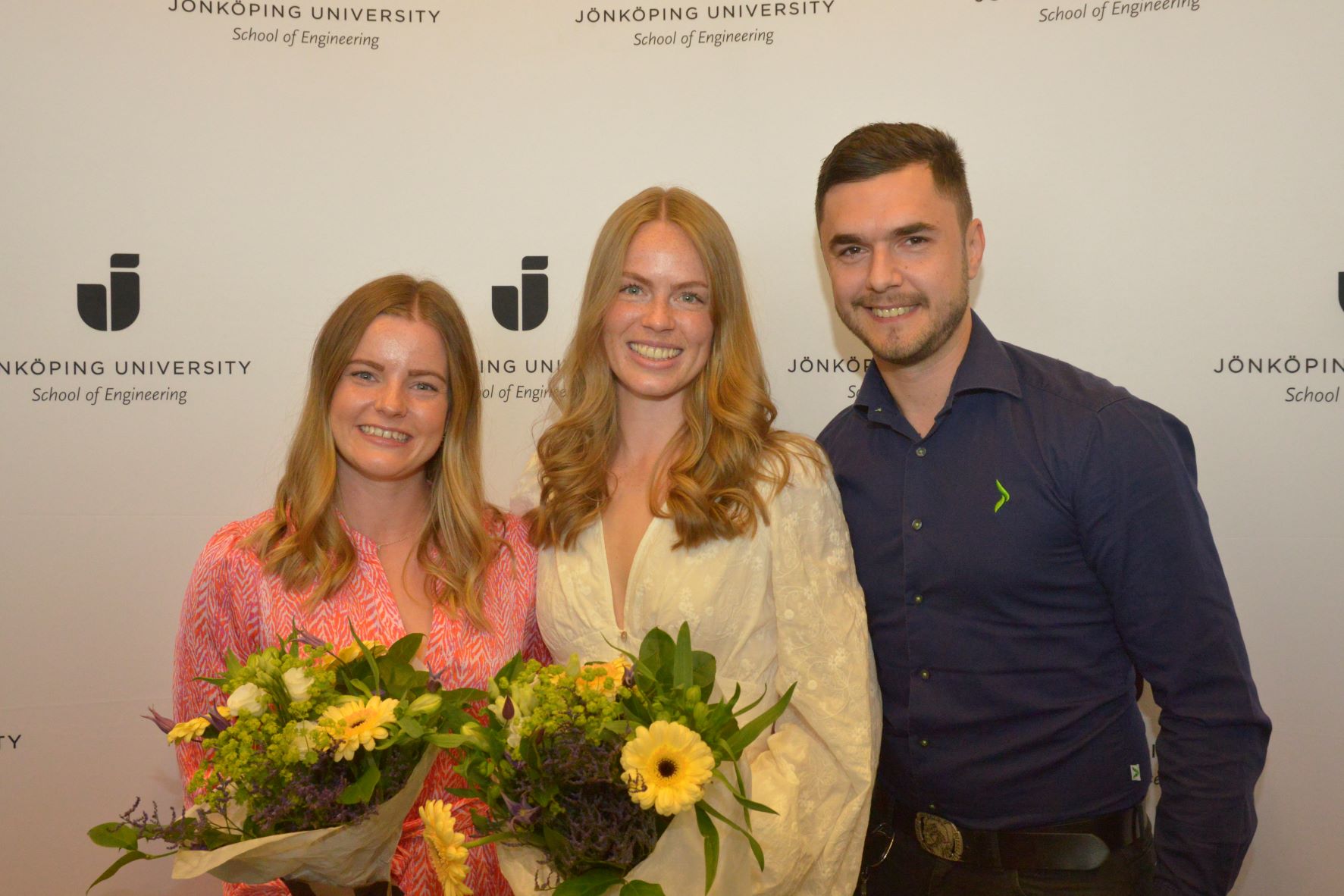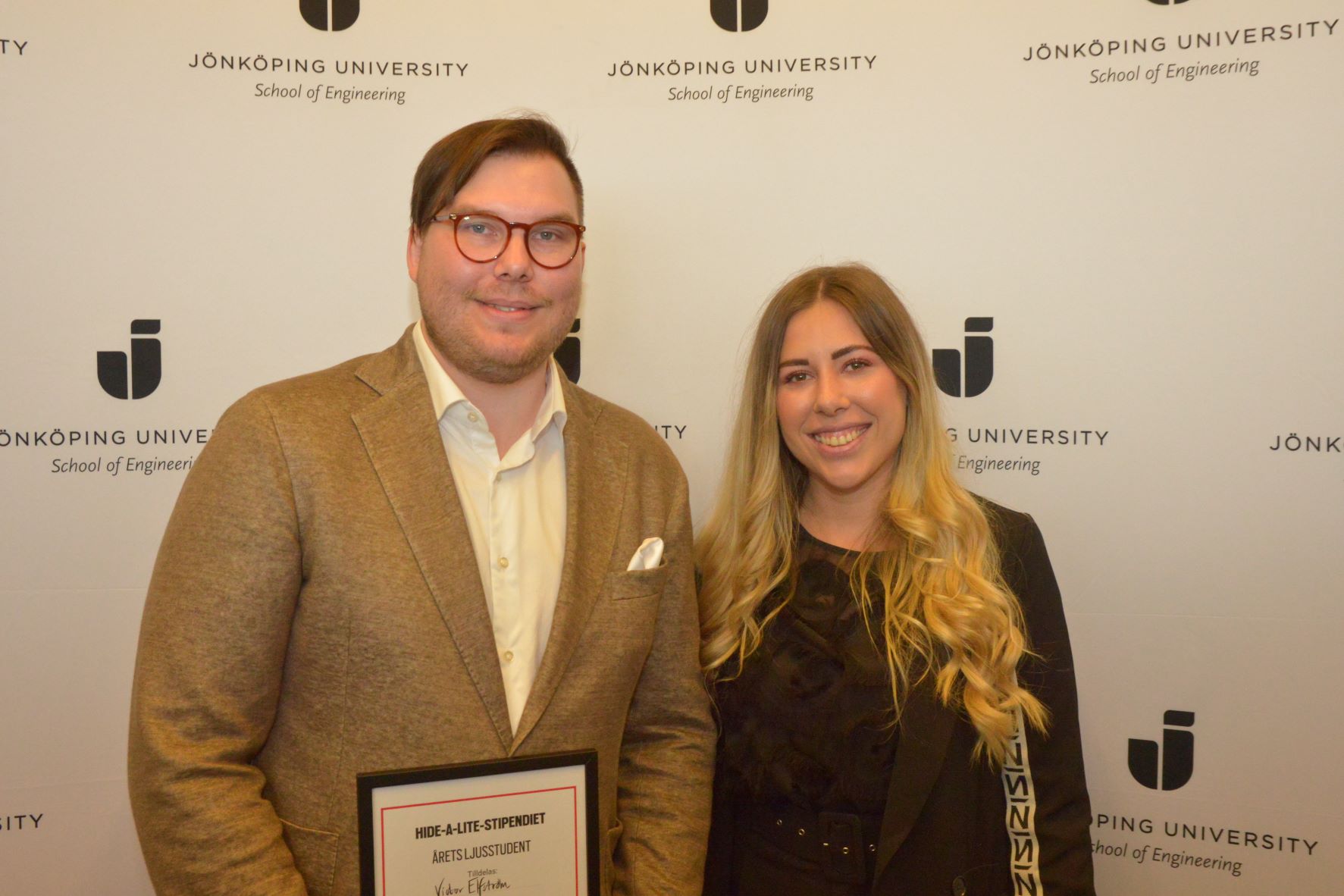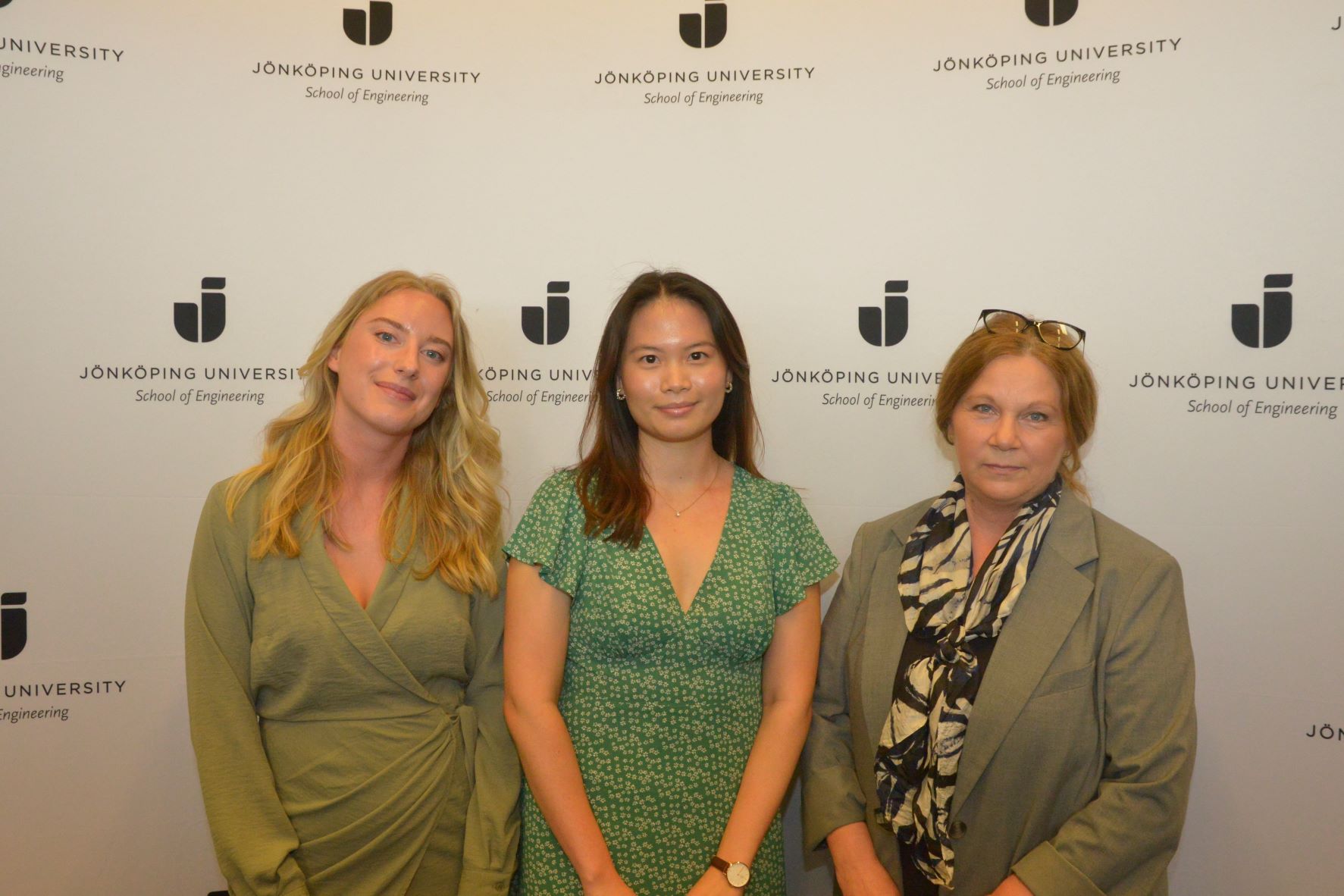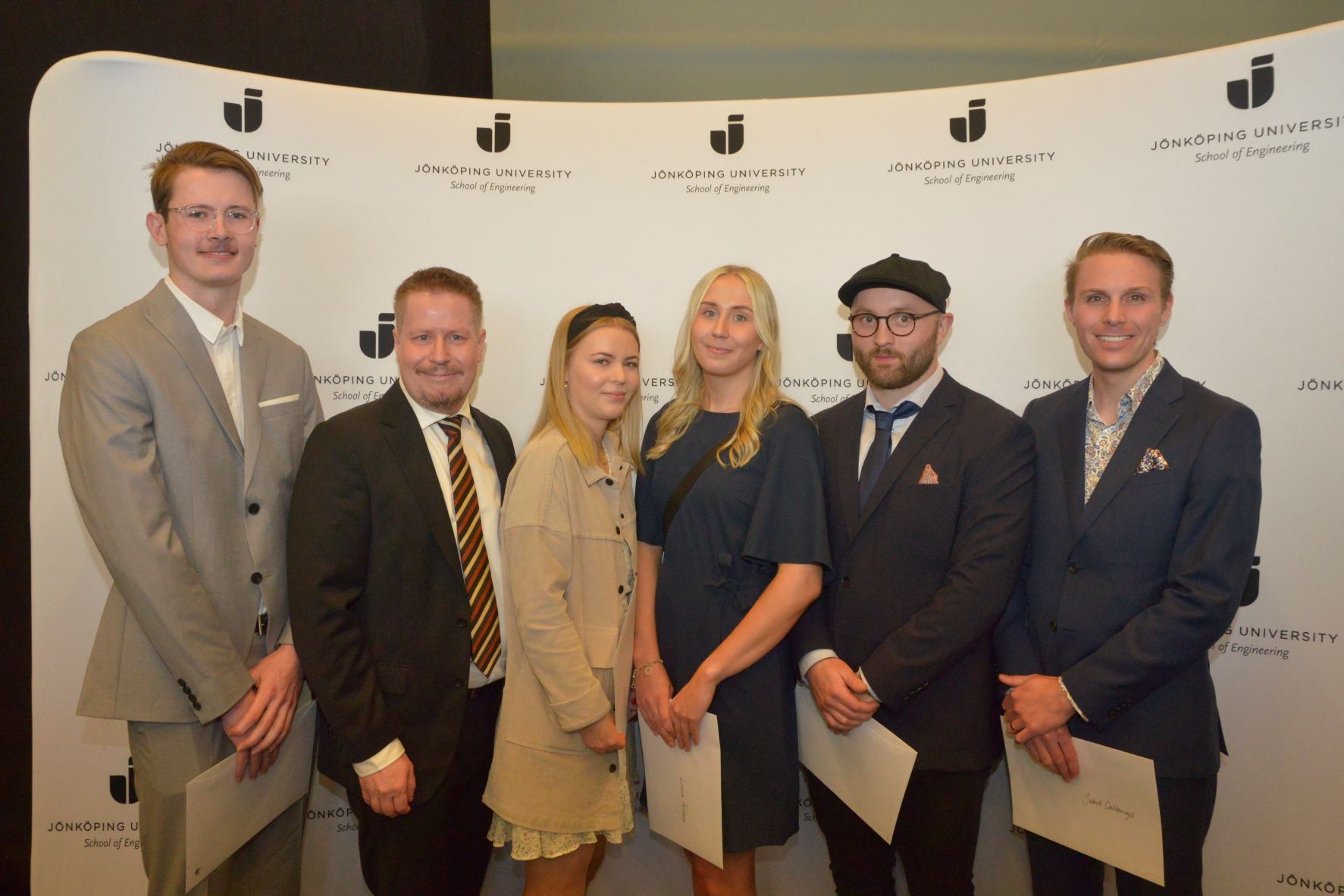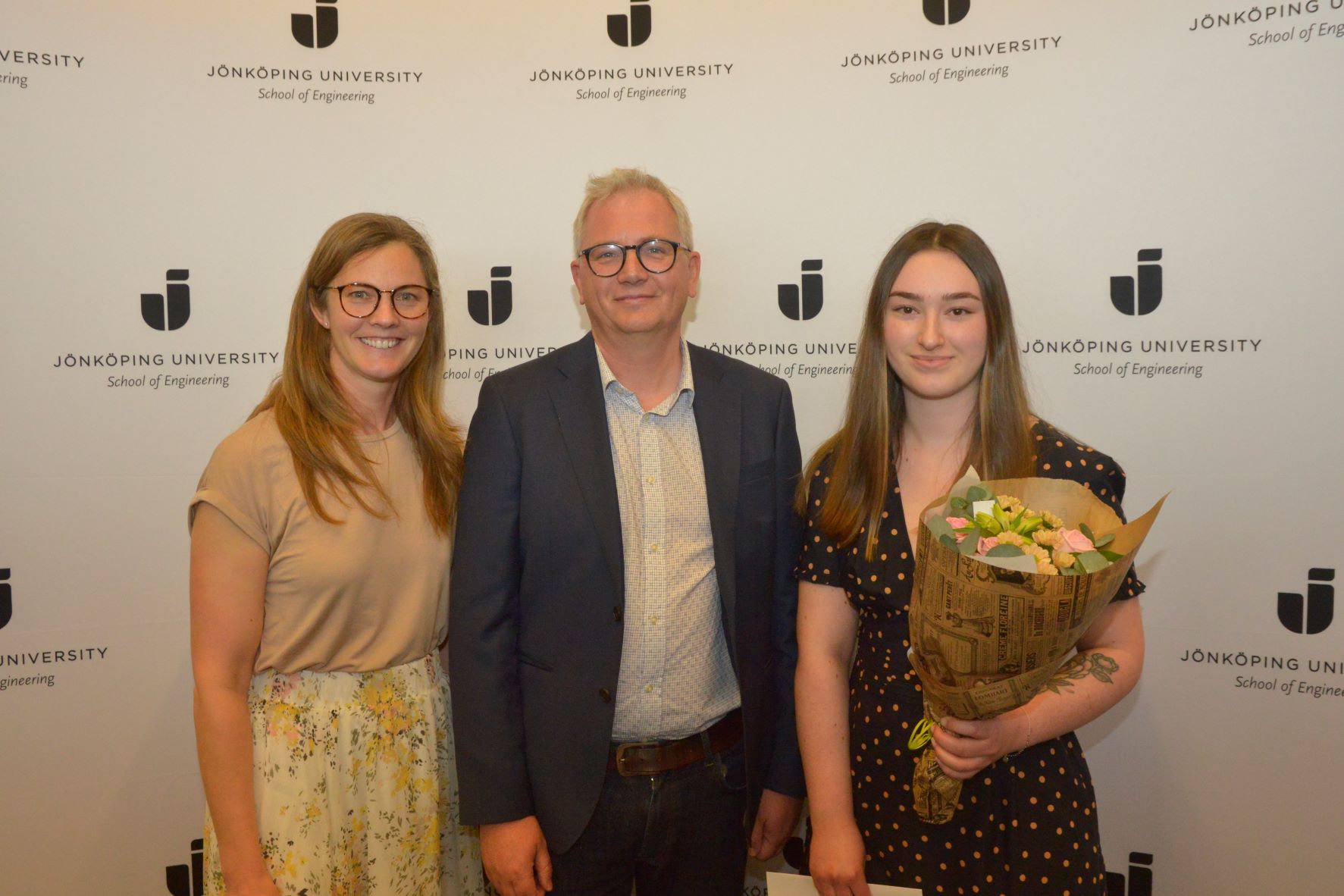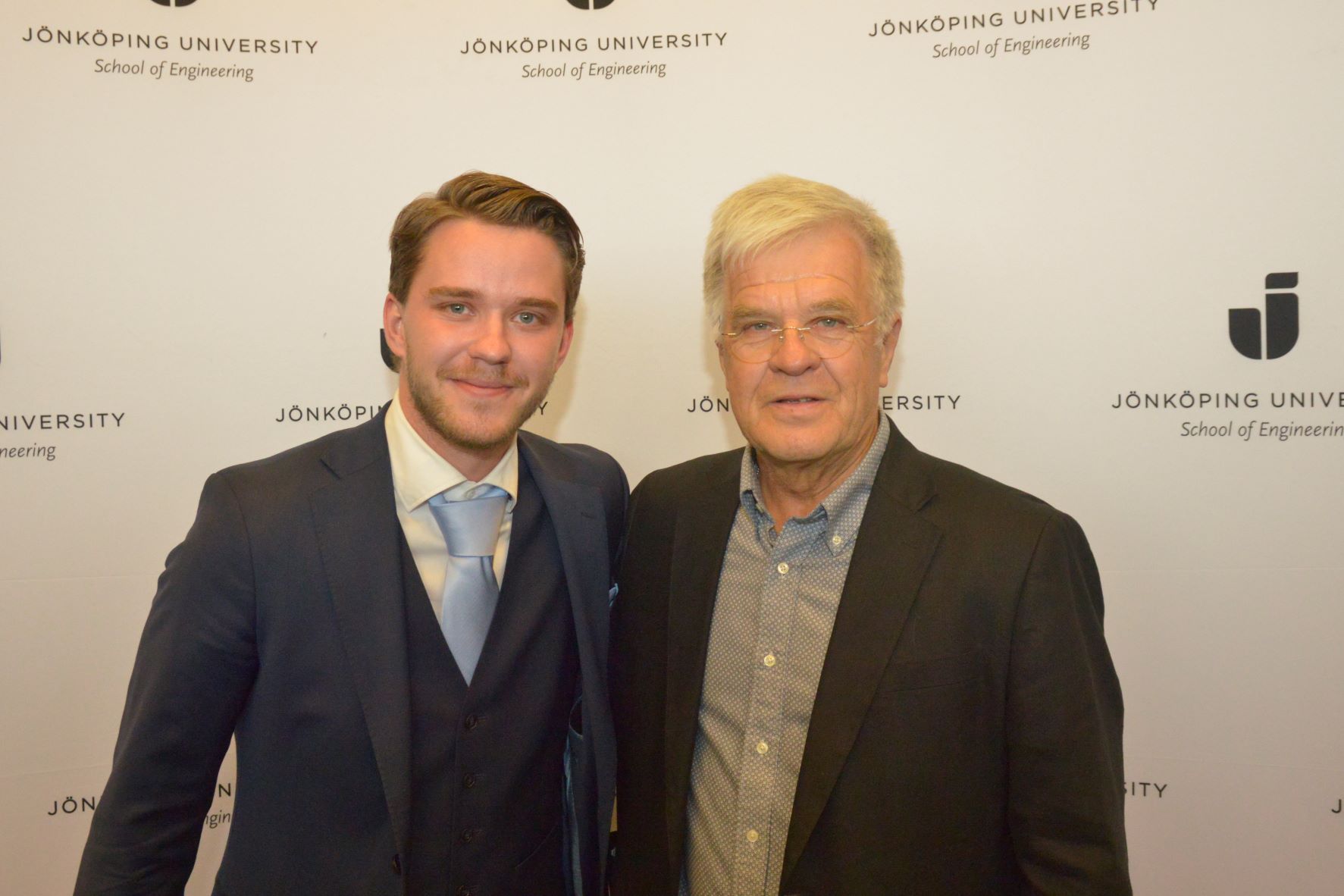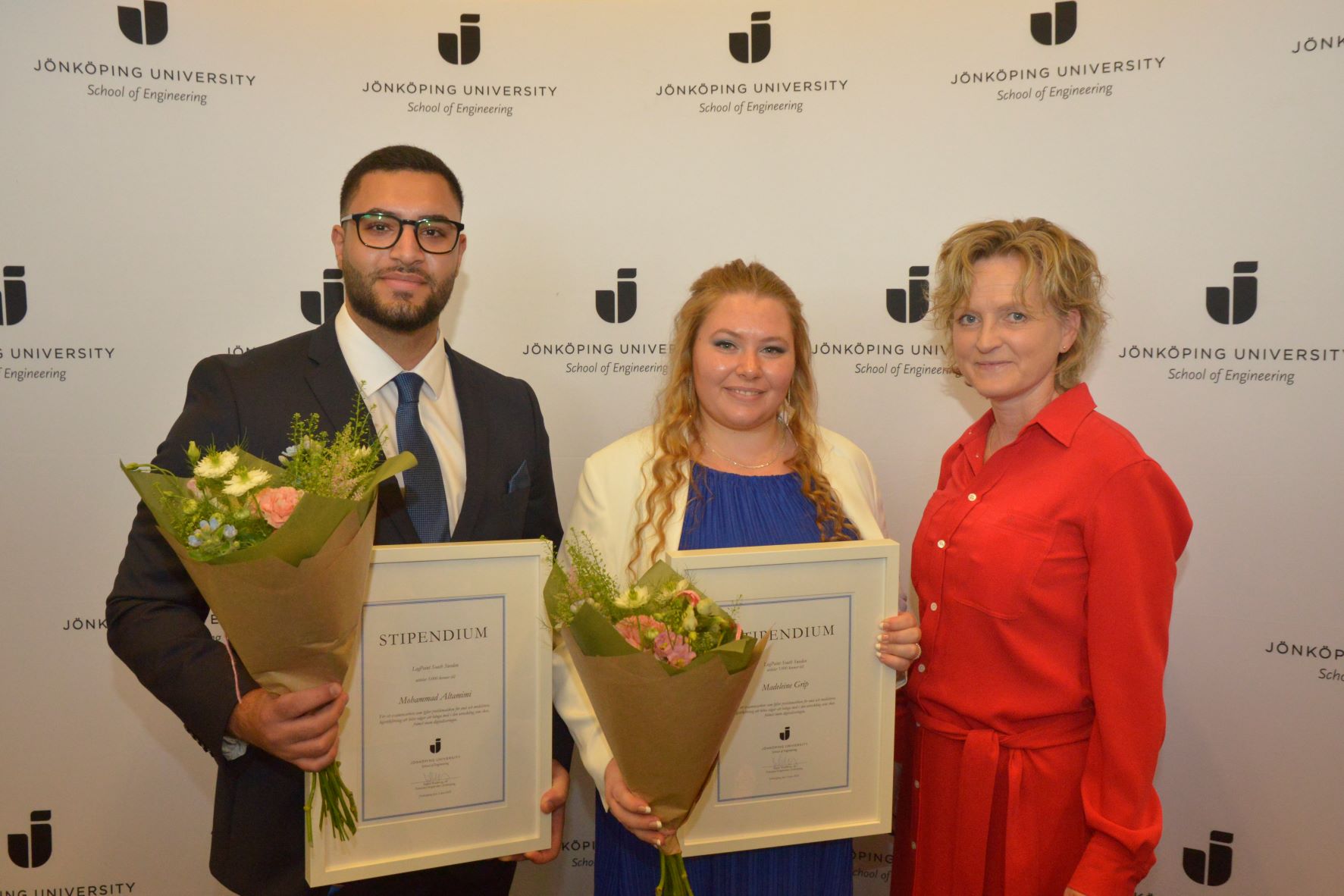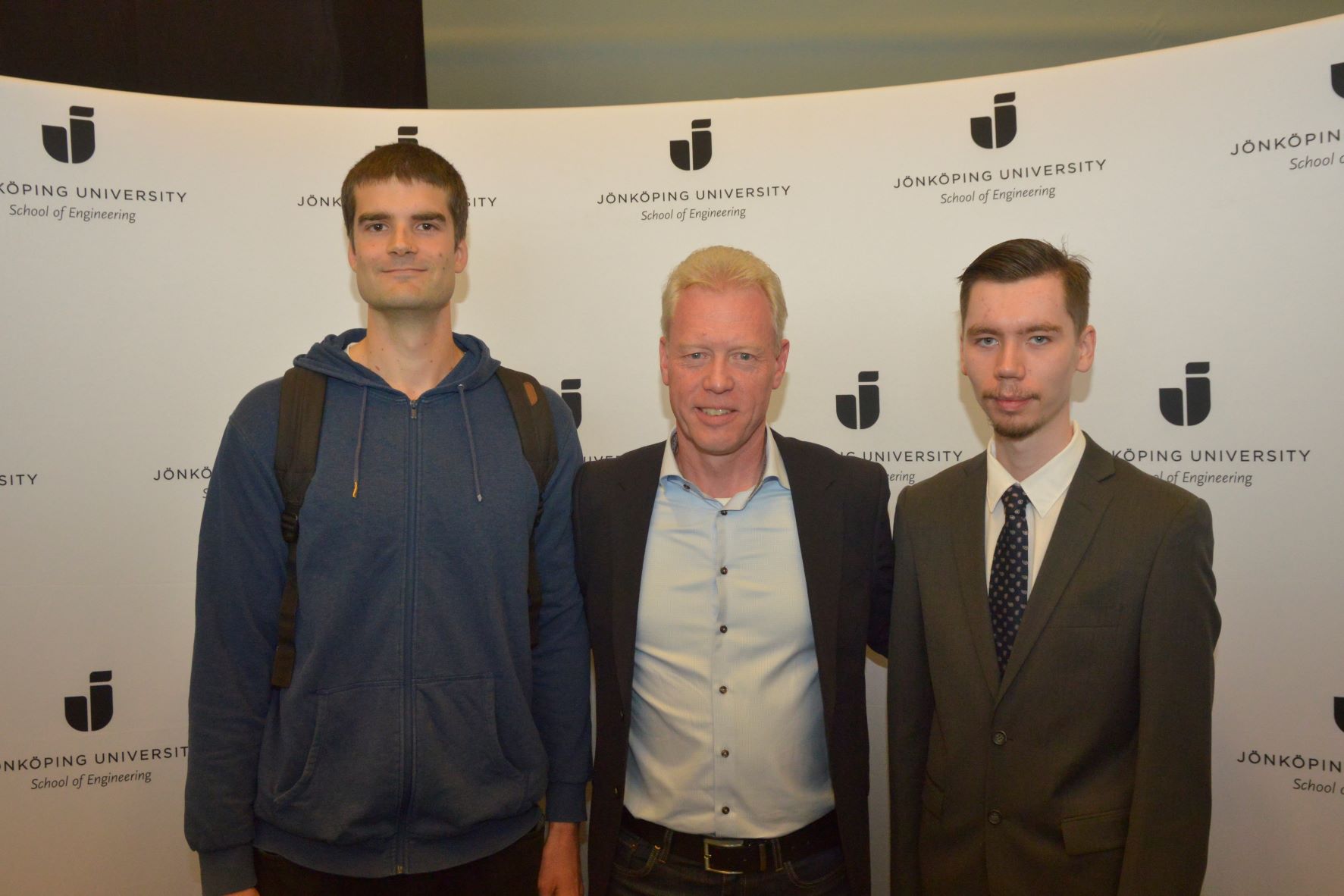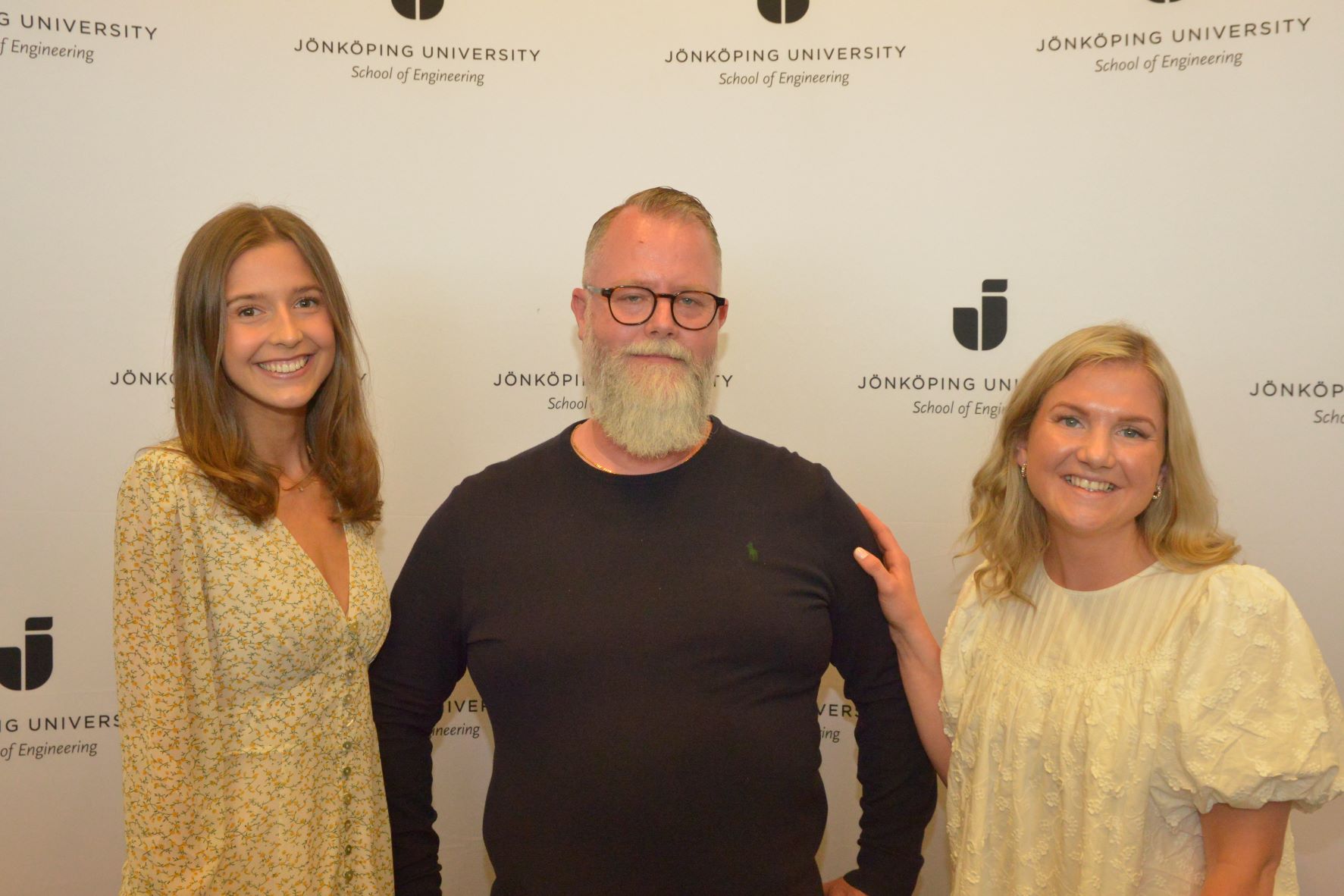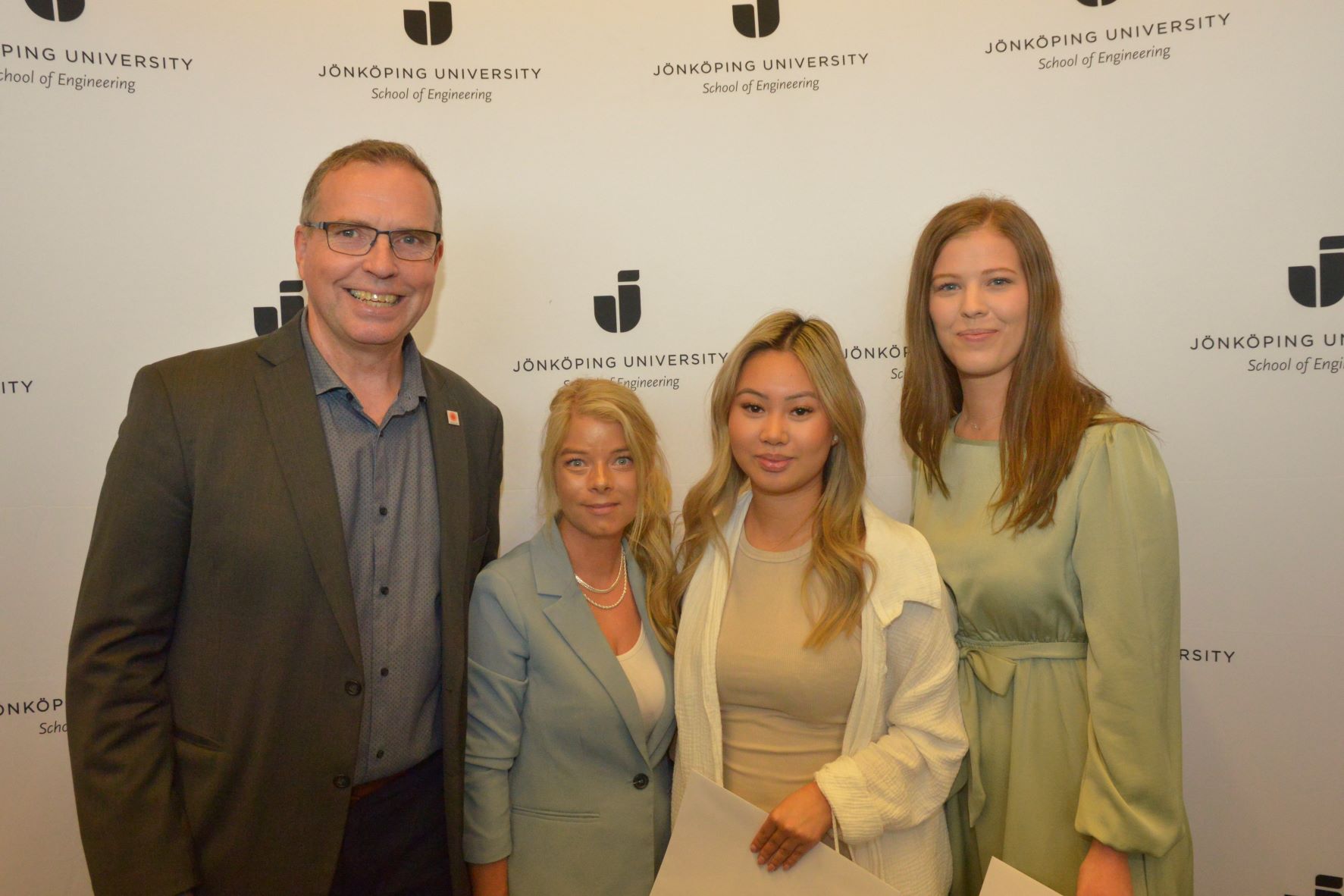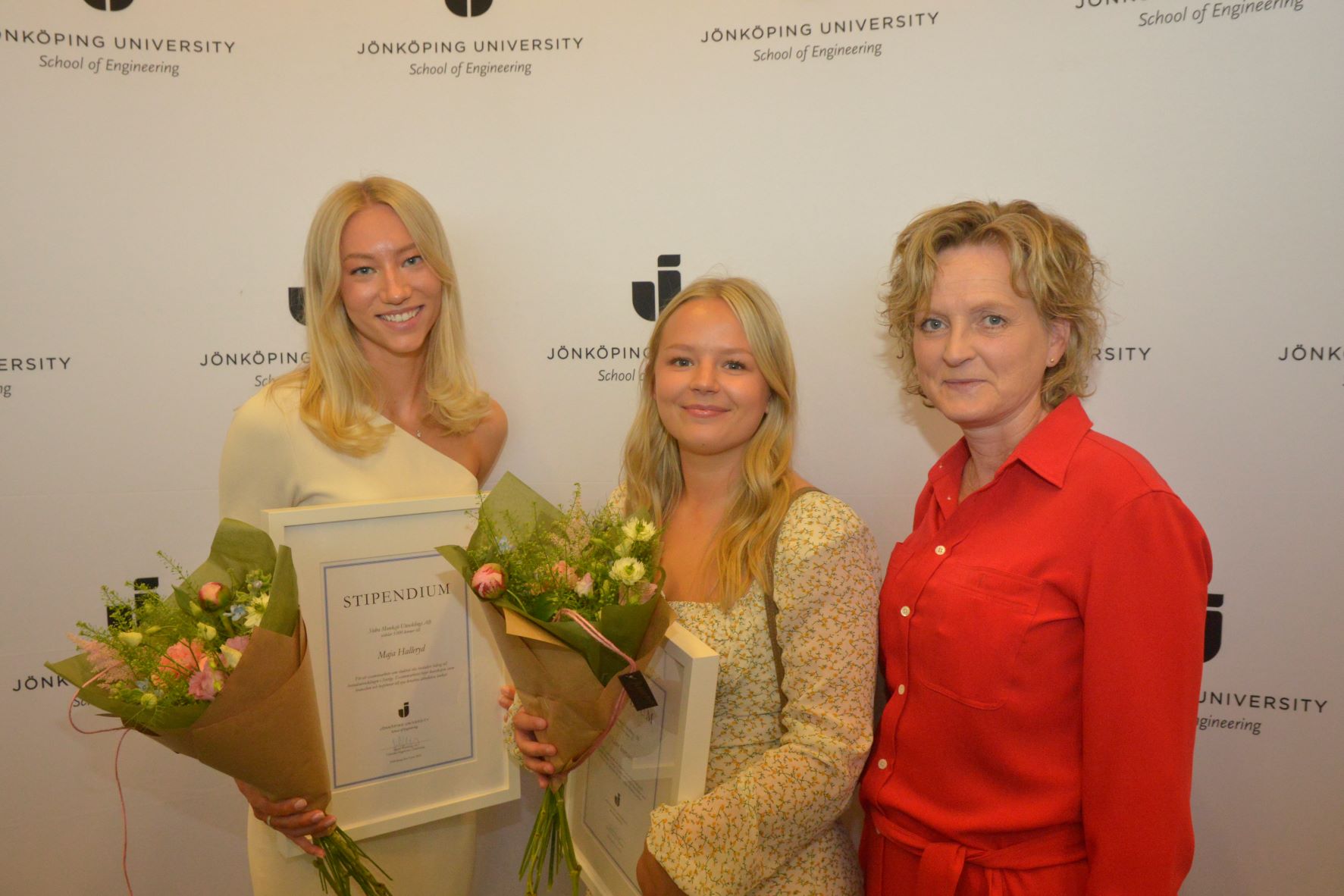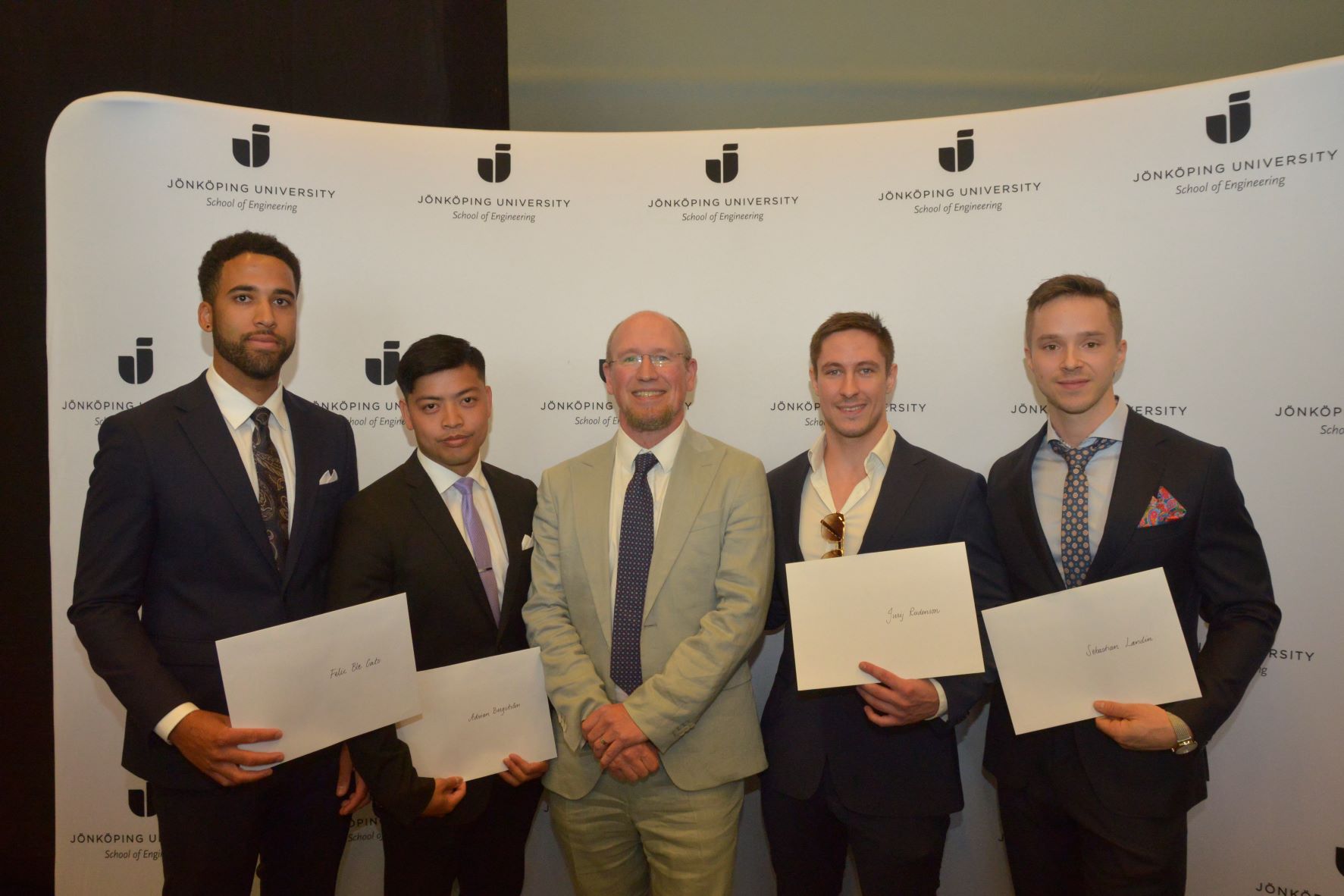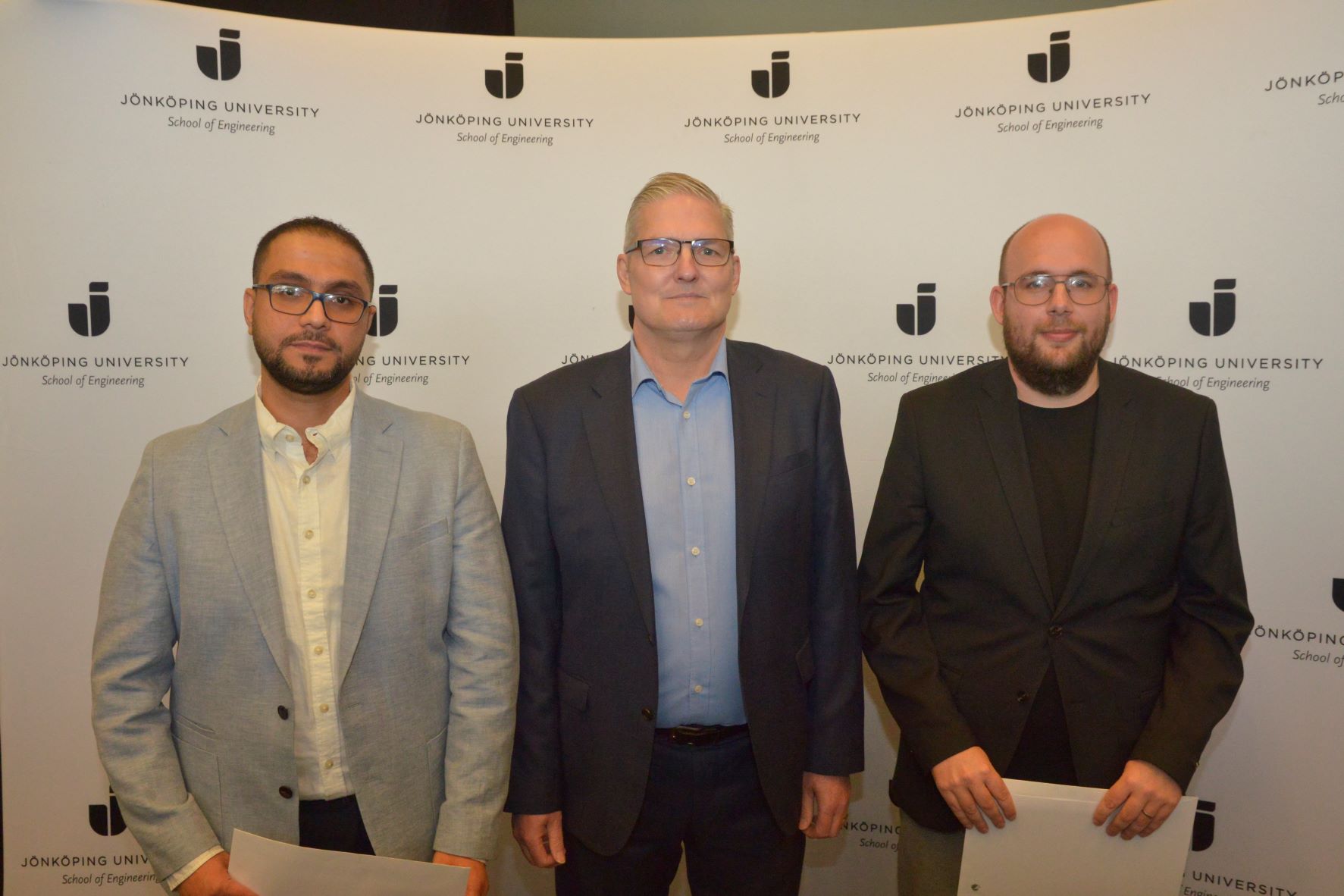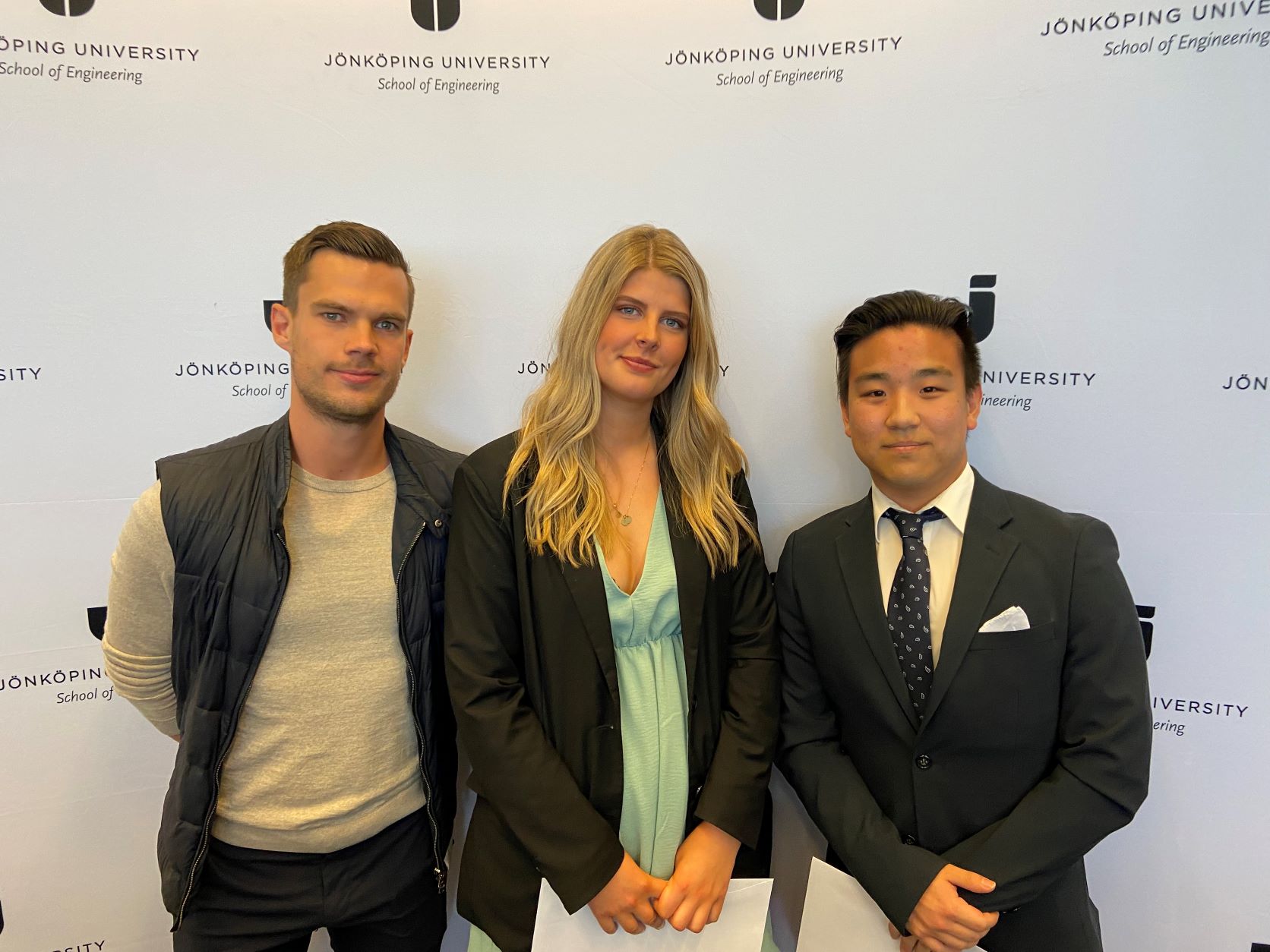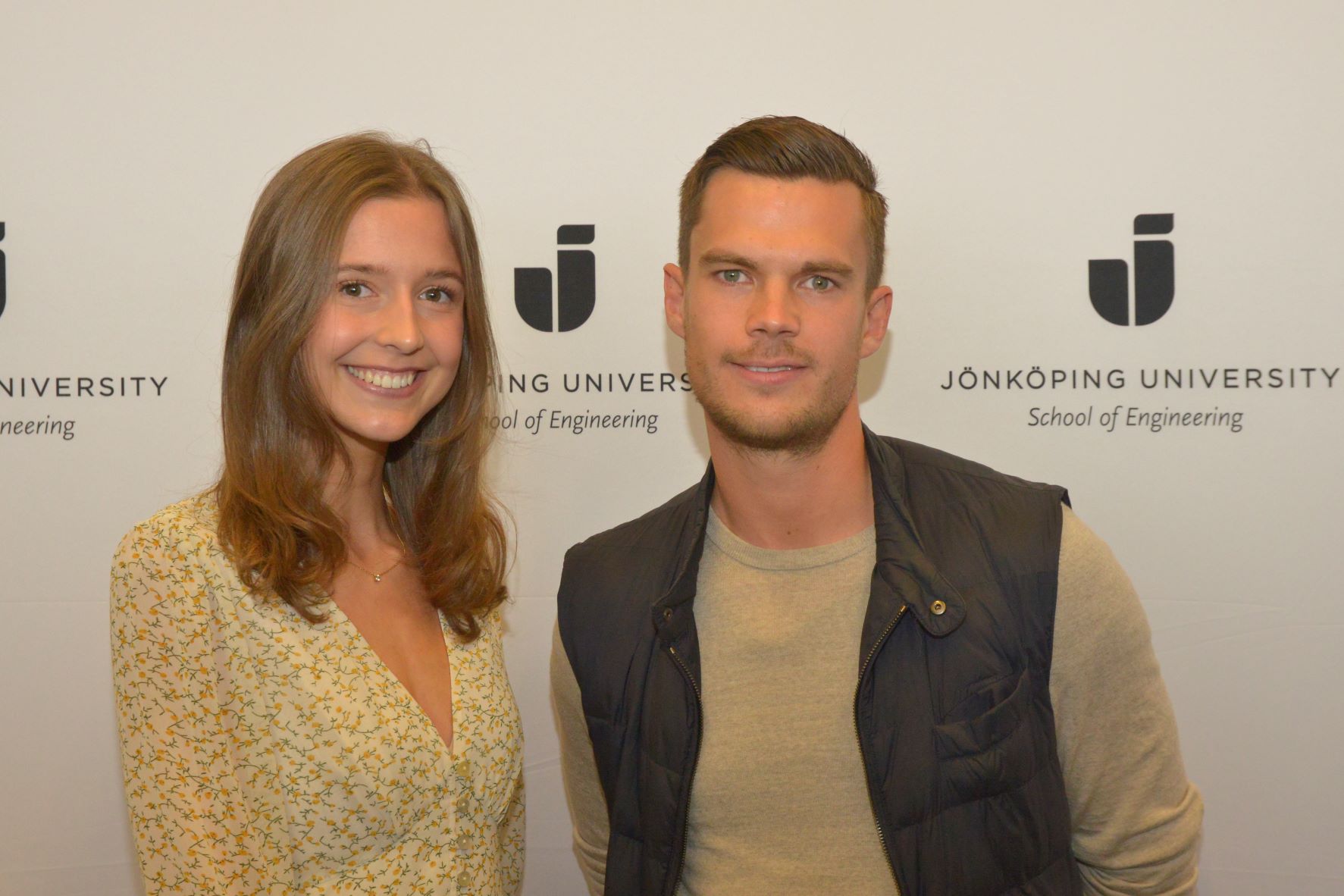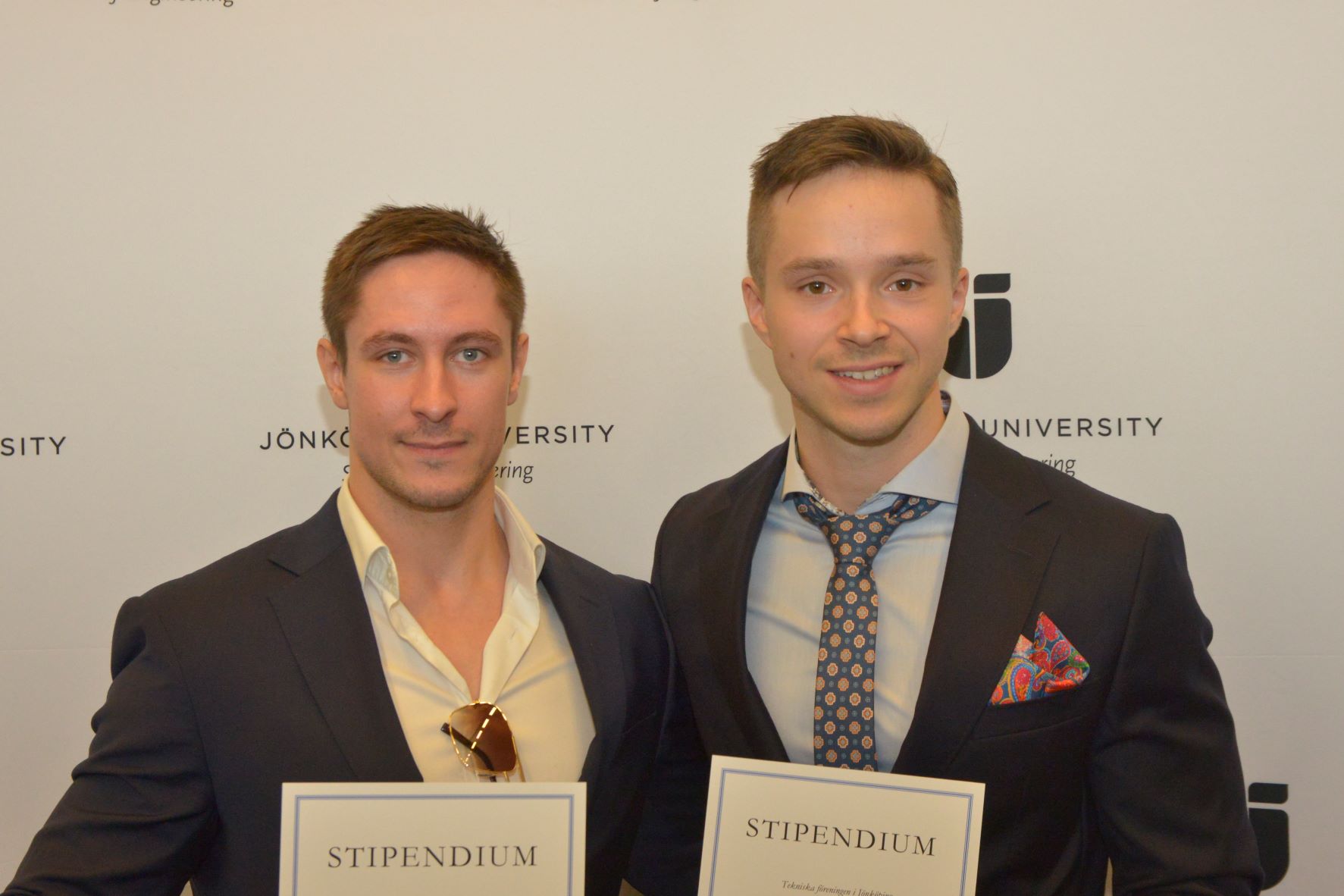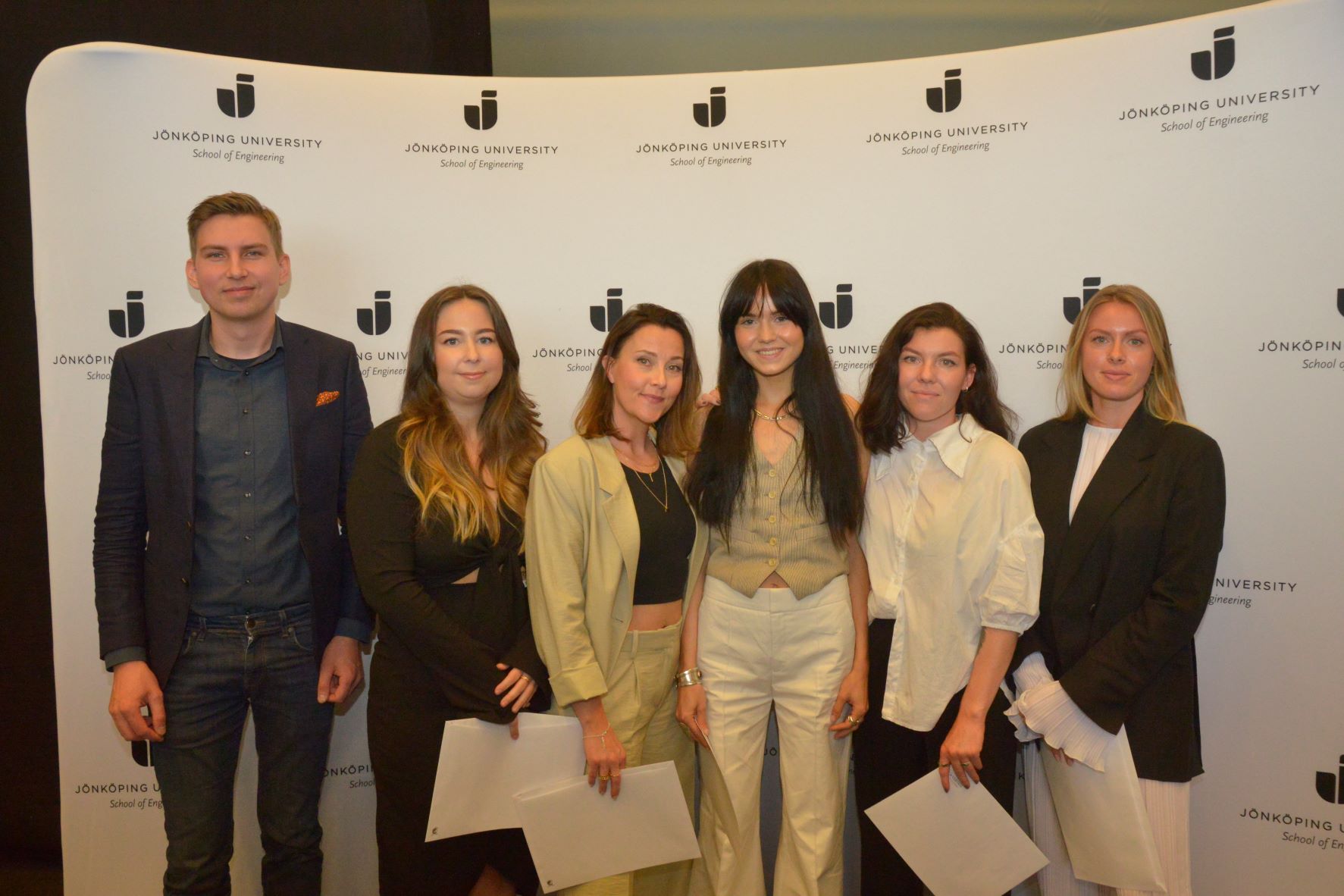 Bertil och Britt Svenssons Stiftelse för Belysningsteknik: Maria Wetterström Ståhlarm, Sofia Arvidsson and Emelie Engrup.
Hidealite: Victor Elfström.
Elgiganten Logistik AB: Jenny Rudenlöv and Amanda Warefelt.
Saab AB: Adam Andersson and Andreas Grahn.
Sveriges Ingenjörer: Ishaan Chandok.
Tekniska föreningen i Jönköping StRo: Adrian Bergström, Felix Ble Cato, Sebastian Landin and Jurij Rudenson.
Telia Company: Mohammed Raoof and Fredrik Råsberg.
Jönköpings läns byggmästareförening: Johan Pettersson, Jakob Callenryd, Emil Syd and Linnéa Forsberg.
Jönköpings Borgare kassa och Bjuggska fonden: Ebba Olsson, August Olsson, Noa Vernersson, Razan Albunayah, Sandra Wikström, Gustav Wickström, Daniel Falakeh, Isabella Gey, Olivia Gunnarsson, Vilma Magdalena Varvne, Emil Enell, Samir Omerovic, Earn (Budasporn) Chantan, Hugo Jonasson, Samuel Atting Thorn and Anton Nilsson.
Consid: Joshua De Matas.
Smålands Produktivitetsförening, SmPf: Emma Jönsson and Linnea Carling.
Stora Enso Packaging AB: Josefin Heinevik and Emma Bondemark.
LMK Landskaps-& Markkonsult Kenth Henriksson AB: Felix Götesson.
LogPoint South Sweden: Mohammad Altamimi and Madeleine Grip.
Södra Munksjö Utvecklings AB: Linn Ivarsson and Maja Halleryd.
BSV arkitekter & ingenjörer AB: Maja Halleryd.
JTH:s hållbarhetsstipendium: Amy Pula and Annie Törngren.
TKL logistics AB: Emma Jönsson, Emelie Hellberg and Jacob Stenlund.
Kvadrat i Jönköping AB: Adina Valjakka.
Öhrskogsstiftelsen at Träcentrum: Molly Granlund, Jimmica Svensson, Ina Thordén, Nora Grundberg with Marita Agrenius. Not in the picture: Sandra Rube.
Toxic Interactive Solutions: Appointed later.
Scholarships were also awarded for best performance, best business potential and audience favorite from the Xjob fair. The scholarship for best performance was awarded to Malin Danielsson and Susanne Gunnarsson, the scholarship for best business potential was awarded to Benjamin Fodor and the public favorite scholarship was awarded to Mikal Fitsum Kibrom.