Teachers from Thailand and Vietnam teach at JTH through exchange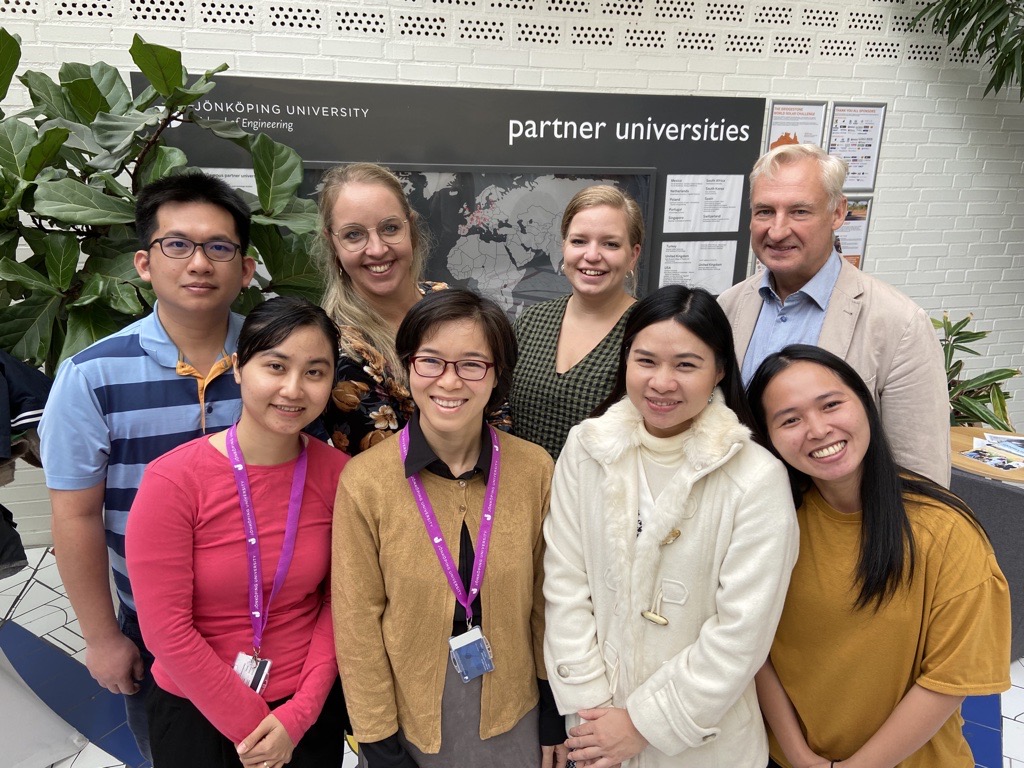 Five teachers from universities in Thailand and Vietnam are teaching students at the School of Engineering (JTH) at Jönköping University (JU) for a few weeks in September and October through an exchange.
The teacher exchange is done through the JTH International Campuses and the exchange programs Linneaus-Palme and Erasmus + ICM (International Credit Mobility). The purpose of the exchange is for the schools to learn from each other and develop the opportunities for student exchanges.
"Enthusiastic and focused students
The five teachers from Thailand and Vietnam emphasize the importance of the schools' cooperation and student exchanges. They have received a good impression of Jönköping University (JU), JTH and the students at JTH.
"They are enthusiastic, focused and have good discussions in class," says Nuttapol Tanadchangsaeng from the College of Biomedical Engineering at Rangsit University in Bangkok, Thailand.
Ngo Thi Thao Uyen from the School of Industrial Engineering Management at Vietnam National University mentions that they have a similar structure and roughly the same number of students as JTH.
She and the other teachers appreciate JU's international profile and point out that it is also important for their schools.
"It is a big advantage because our students improve their English when they meet and socialize with students from other countries, says Nuttapol Tanadchangsaeng.
Likes the colors at campus
The teachers like that JU has a unified campus and different colors on the buildings at campus. They also think that campus is nicely located next to Munksjön.
The trip to Jönköping meant a temperature drop of around 25 degrees for them. They think it is a bit cold, but appreciate the autumn colors of the trees on campus.
"I thought it was fake at first because the colors are so intense, says Pakdee Jaisue from the Panyapiwat Institute of Management (PIM) in Bangkok.
Teachers from JTH will go on teacher exchange to Thailand and Vietnam through Erasmus + ICM and Linneaus-Palme later this autumn.
Read more about JTH International Campus here