About 190 JTH students participated at Elmia Subcontractor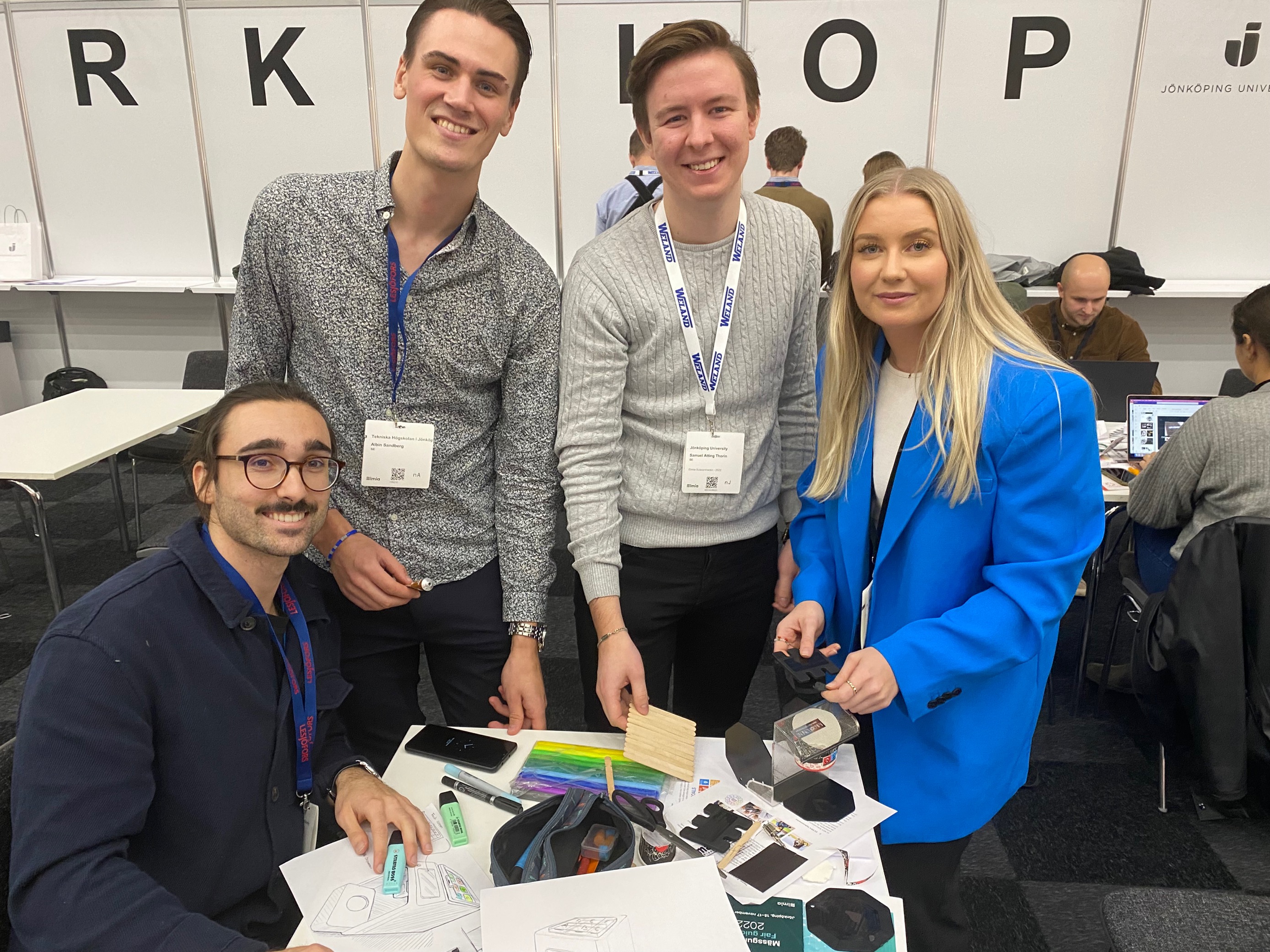 About 190 JTH students were on site during Elmia Subcontractor 15-17 November.
"The companies constantly expressed that we students are important to them and that we have a bright future ahead of us," says Albin Sandberg, who study the master's program Production Engineering and Management at JTH.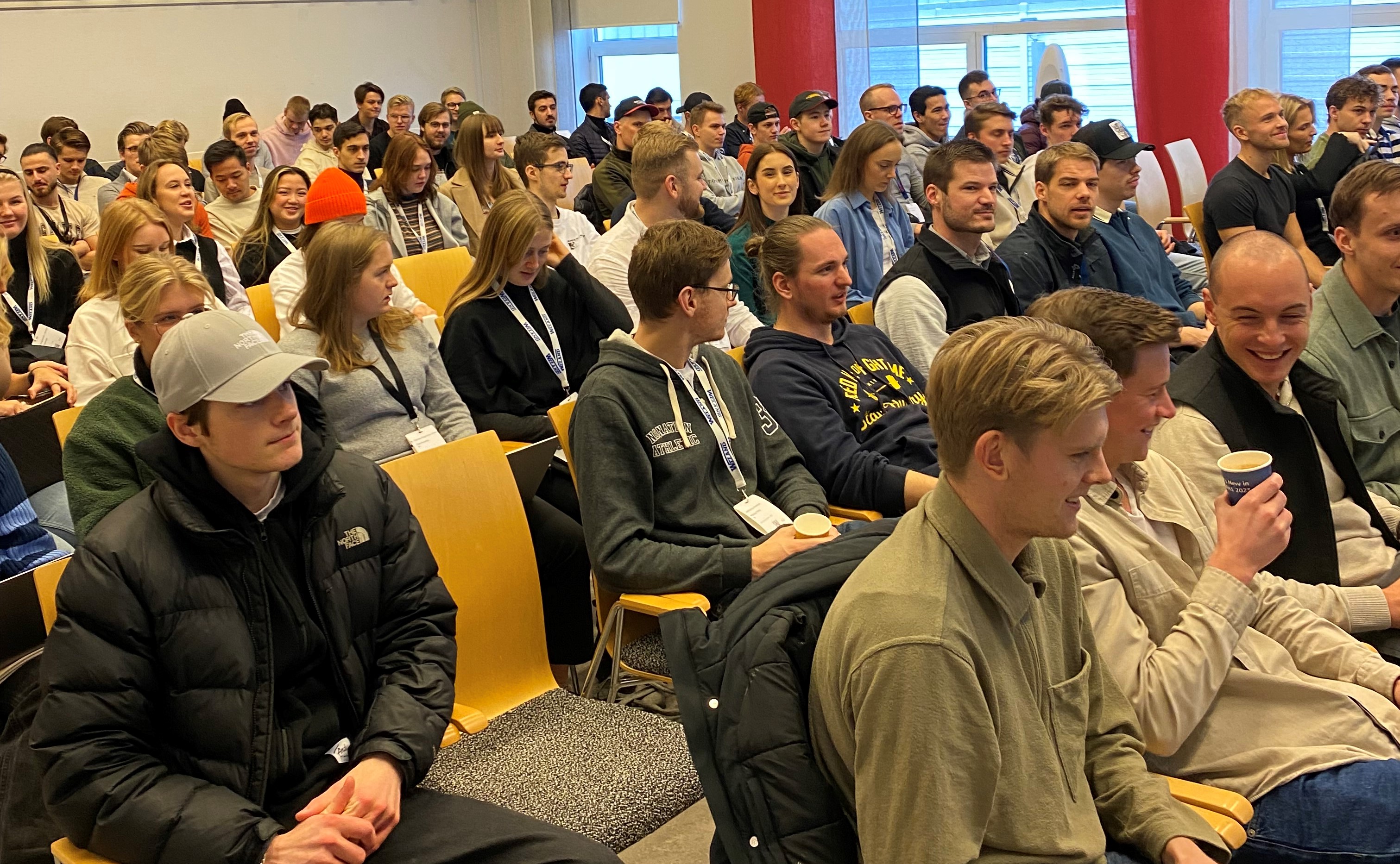 Magnus Vårbrant and Joakim Brobäck, both Senior lecturer of technology at JTH, held a lecture at Elmia Subcontractor for approximately 140 JTH students studying Industrial Economics/Industrial Financial Management in the programmes Mechanical Engineering and Industrial Product Development and Logistics.
"It was good that we had the lecture at the fair and gave the students the opportunity to visit all the interesting companies and see their products/services," says Magnus Vårbrant.
He believes that the fair gave many students inspiration, motivation and an insight into future career opportunities in the industry.
"The students made great progress"
51 JTH students from Industrial Product Realisation, Product Design and Production Engineering & Management participated in a workshop at Elmia Subcontractor where they received training in developing a concept in short time.
"For the students, this was an opportunity to use their abilities on an unprepared task, identify possible components and materials for a conceptual solution, develop a pitch and present it on stage - all in 5 hours. The energy was sometimes intense among the students and all made great progress, says Kerstin Johansen, Professor of Integrated Product and Production development at JTH, who led the workshop.
She thinks this shows how JTH contribute to developing the workforce of the future and that the conversations they had with JTH:s industrial research partners at the fair leads to new, relevant knowledge to integrate into their teaching.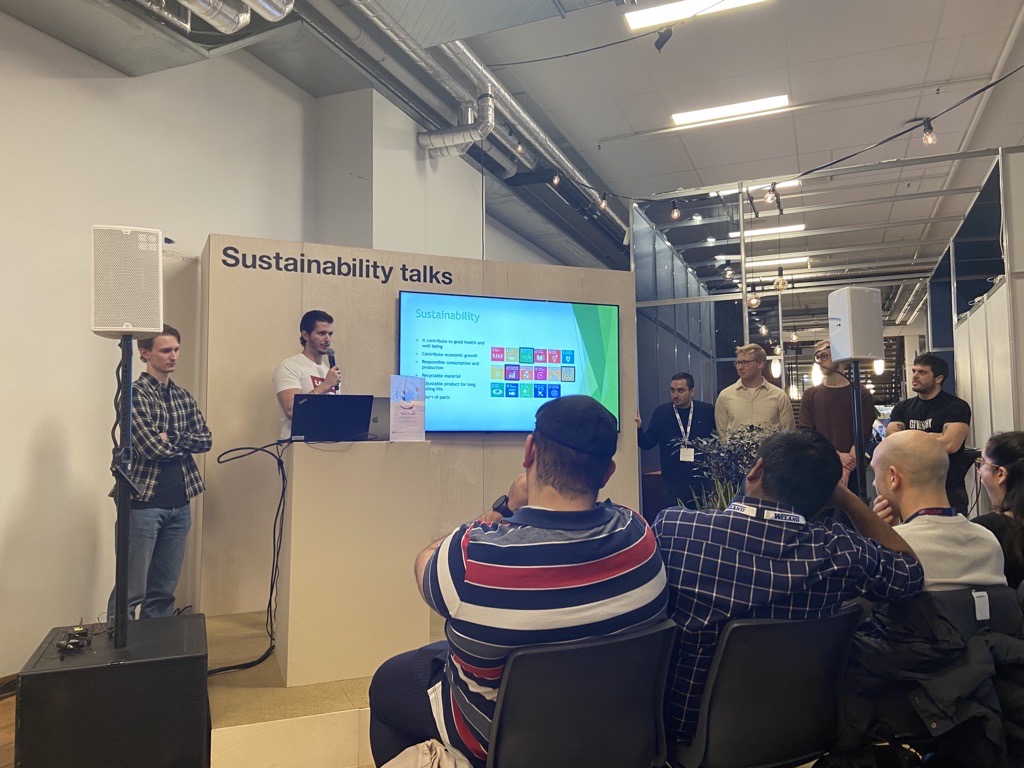 "Rewarding and inspiring"
Isagel Josefsson who study the master education Production Engineering and Management at JTH thinks that the exercises and presentations during the workshop were rewarding and that it was inspiring to see all the companies and opportunities that are out there.
She participated in a panel discussion on Elmia's big stage with Kerstin Johansen, Linda Bergqvist, External Relations Manager at JTH and Albin Sandberg, who also study Production Engineering and Management at JTH. They talked about student benefits and the workforce of the future.
Albin Sandberg thinks that the fair instilled a feeling of hope through the fact that many companies showed great interest in him and the other students.
Senior Lecturer Industrial economy

School of Engineering
Professor integrated product and production development
Associate Dean of Research

School of Engineering