JTH students goes on
exchanges to Thailand through JTH International Campuses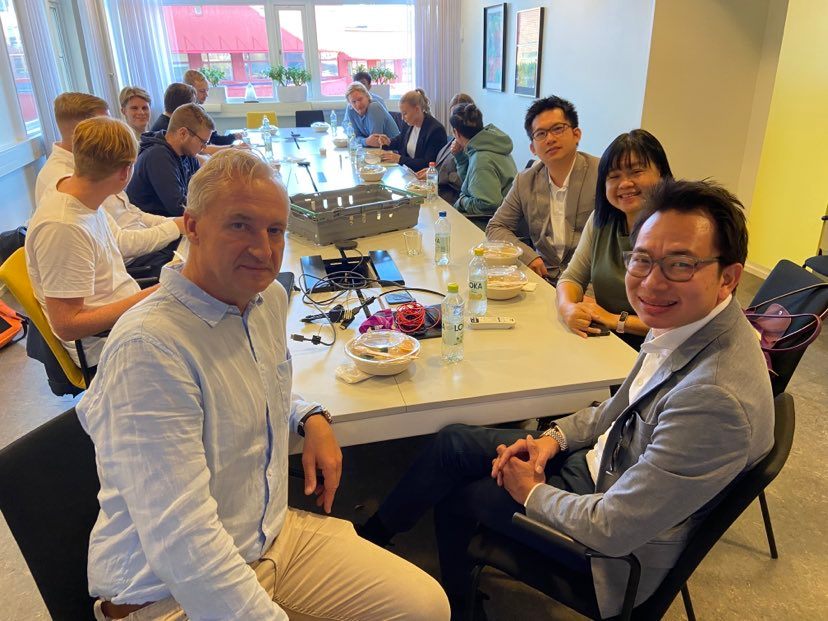 Avoid street food, don't take the bus, and don't wear shorts to work. That was some of the advice that students at the School of Engineering (JTH), Jönköping University (JU), received before their study exchange at Rangsit University and Kasetsart University in Bangkok, Thailand.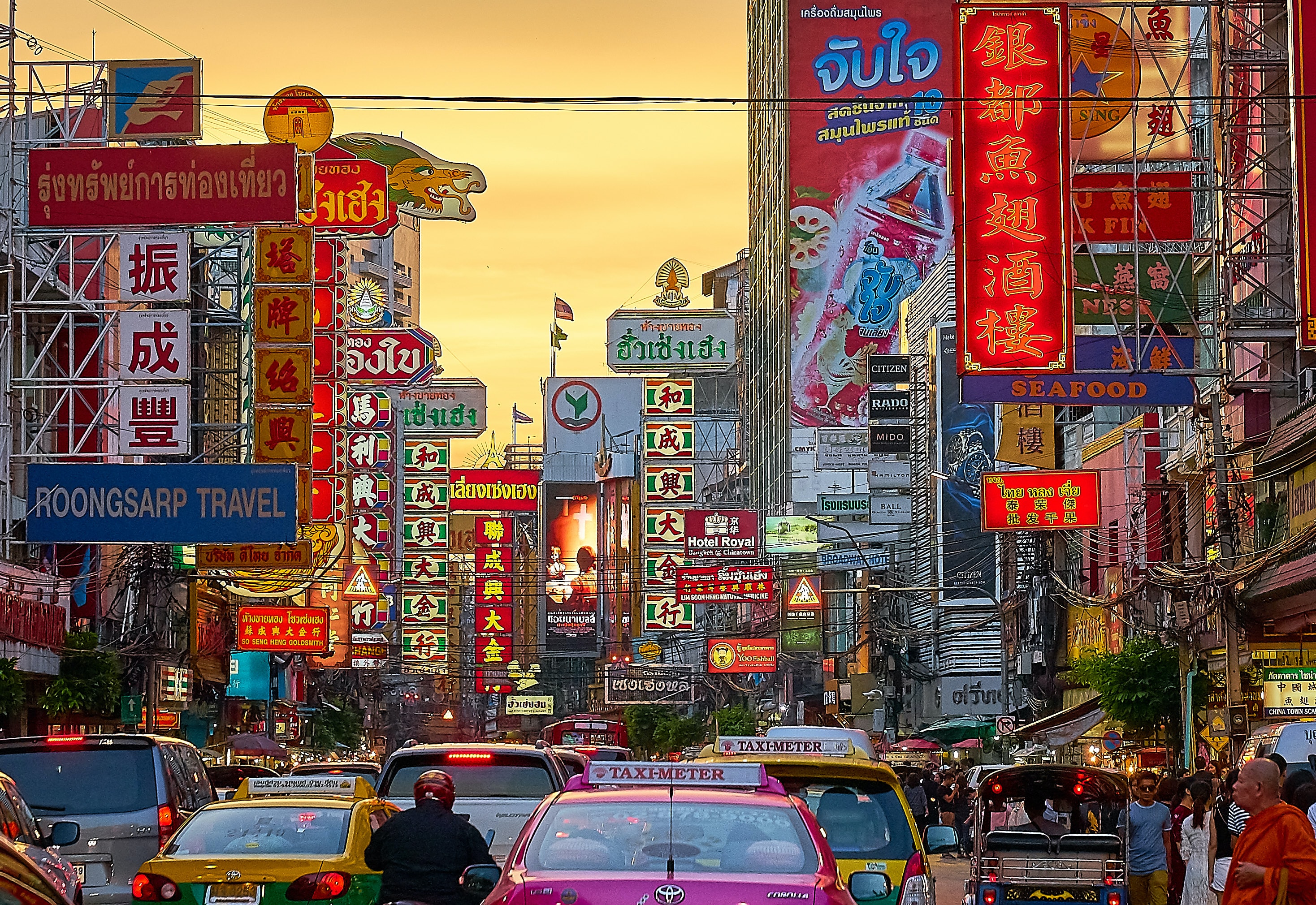 Through JTH International Campuses, all JTH students can choose to do an exchange semester at one of the school's partner universities in, for example, USA, Brazil, and Thailand. Many combine their studies with an internship at one of the many companies with which JTH collaborates. This fall, about 20 JTH students who are going on exchange to Bangkok next spring semester met representatives from Rangsit University to prepare for their studies and their stay.
Thee Nabhindhakara, Head of the International Program, and Sani Boonyagul, Vice Dean for International Affairs, at Rangsit University emphasize the importance and benefit of the student exchange with JTH.
"It is a good way to learn about other countries and cultures and it is a valuable experience to have an internship or do a degree project at a company in another country," says Thee Nabhindhakara.
"Super nice people"
They are convinced that the JTH students will do well in Thailand and point out that the students will have their internship or do their degree projects at Western companies. They emphasize that Thailand is a big tourist country with super nice people where many are used to helping others.
"If they can't speak English themselves to be able to help you, they will find someone who will," says Sani Boonyagul.
Students get by just fine with English at the universities and, in general, also in Bangkok, but there may be language barriers in the suburbs and in the countryside. Thee and Sani advise students to avoid the city buses in central Bangkok as they are often delayed due to the intense traffic. The subway and skytrain are better alternatives. Next on the list of things to stay away from is Thai street food.
"Significantly spicier than western Thai food"
"Thai food in Thailand is significantly spicier than western Thai food. We are used to it, but your stomachs can't handle it. Instead, you can start by saying you don't want any spicy food at all and then take it from there," says Sani Boonyagul.
However, the JTH students will not have to go hungry, as almost the entire world's cuisine (including the Swedish one) are represented in Bangkok. A lunch out in town costs around SEK 30 and on campus around SEK 10.
Roy Andersson, Associate Dean of Internationalisation at JTH, says that the culture week organized in Bangkok during the second week of January is a good opportunity for the students to learn more about Thailand and the Thai people.
"It is very rare that there are problems for our students on their student exchanges, they usually socialize a lot and have fun together. But if something goes wrong, we sort it out," says Roy Andersson.
"Only tourists wear shorts in Thailand"
At Kasetsart Uniersity the students have school uniforms, but not at Rangsit University. However, you should dress properly both at universities and at companies in Thailand. Shorts are not worn, even if it is very hot.
"Only tourists wear shorts in Thailand. Furthermore, you should try to think about not getting angry in public because the Thai people will think you are losing control of yourself. It is much better to try to smile, it often makes things easier for you in Thailand," says Roy Andersson.
This spring, there are about ten exchange students from JTH who will study at Rangsit and Kasetsart University. Some of the companies that will receive them for internships and degree projects are Autoliv, Ericsson, Husqvarna, the European Chamber of Commerce and Volvo.
"A great

opportunity"

Oscar Kullberg and Oscar Östergren, are studying Logistics and Management at JTH and are flying out to Bangkok on 30 December to study at Rangsit University and do an internship. They see JTH International Campuses as a great opportunity to come and experience another country. They like the combination of academic studies and internship and that they get to choose which courses they want to study.

"This was a great opportunity for me to experience another country," says Oscar Kullberg.

Both like the combination of academic studies and having an internship at a company and that they get to choose which courses they want to study. JTH helps students with accommodation as well as internships and recommended courses for their exchange.

"It will be interesting to learn how to communicate about and work with, for example, logistics in Thailand. It is a good experience, which I can benefit from in my future professional life," says Oscar Östergren.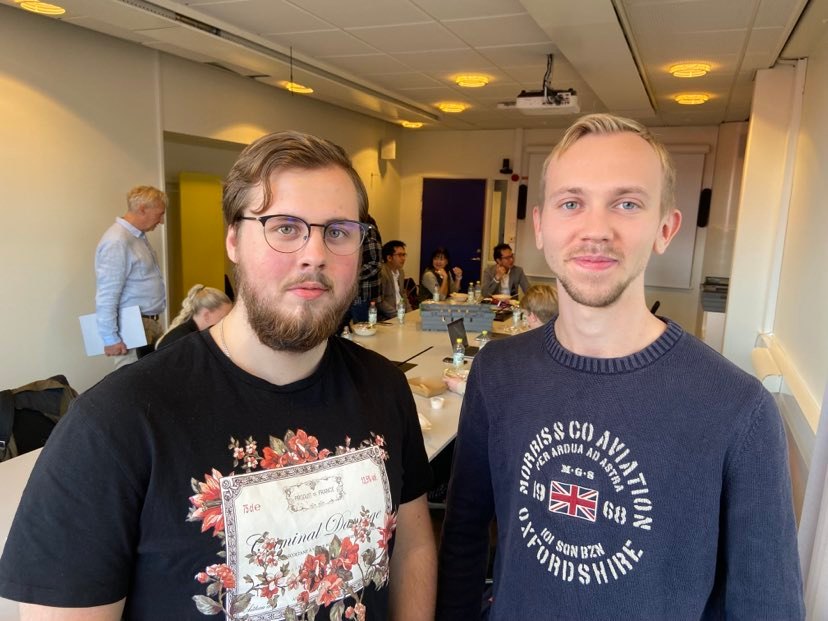 Associate Professor Quality and Logistics Management

School of Engineering