New students have arrived at JTH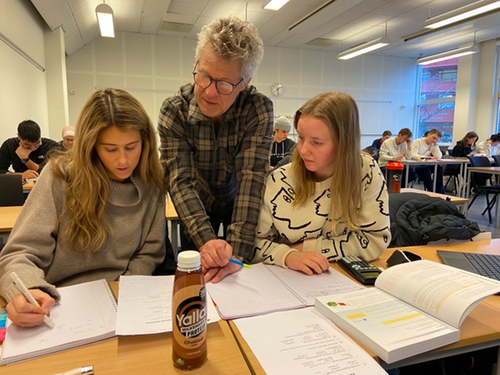 The spring semester has begun and new students have arrived at JU. On January 16, the Basic Science semester started at JTH as well as the Nursing programme and the Social Work programme started at the School of Health and Welfare.
Approximately 60 students began the Basic Science semester at JTH. It is a foundation course that leads to a guaranteed place on one of the school's engineering programme, which the majority of students usually go on to study. Jessica Bengtsson, Filippa Ekblad and Maja Lindström, who are studying on the Basic Science Semester, will continue at JTH They see the semester as an opportunity to getwell prepared for the forthcoming engineering programmes at JTH.
"Here we get the foundations for a technical education which we will build on later. We will have the knowledge fresh in our minds when we start our engineering programme this autumn," says Maja Lindström, who wants to study the bachelor programme Construction Engineering at JTH.
The girls look forward to studying and think that JTH seems to be a good school.
Christer Magnusson, programme manager, also thinks it's nice to get started with a new semester and new students.
"I look forward to getting to know the students and following them during their education," he says.
In addition to the programmes that have now started at JTH and the School of Health and Welfare, international exhange students have arrived at JU. At the moment, approximately 230 exhange students study at JU, of which 65 study at JTH.
Read more about the Basic Science semester at JTH here

External link, opens in new window.