Ida Hiben from JTH nominated for Young Female Leader of the Year award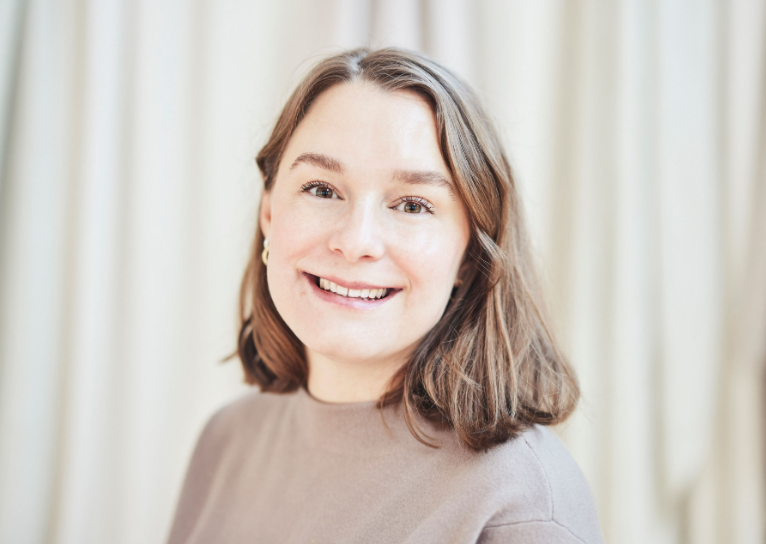 Ida Hiben, coordinator at the School of Engineering, Jönköping University, is nominated for Young Female Leader of the Year award 2022 for her commitment to training young girls in basketball at Råslätt, Jönköping.
"Just that someone sees me as a leadership role model feels great and to also be nominated for Young Female Leader of the Year is incredibly fun and a big honour," says Ida Hiben.
The project "Basketball for girls in Råslätt" has been run by Brahe Basket sports club for the past three years. The aim has been to get more young girls who live in Råslätt to have an active everyday life, find a community and a place to hang out, and learn to play basketball. Ida Hiben is the coach for a team of junior high school girls who train together every week.
"We are there to practice basketball, but we also discuss school, family, future dreams and any conflicts they may be experiencing. My goal is to be an encouraging adult in the girls' everyday life," says Ida Hiben, who herself has played basketball at an elite level.
The interest in the venture has been enormous and Brahe Basket now have over 80 girls from fourth to ninth grade playing basketball with them at Råslätt.
"I am passionate about basketball as a sport, but even more important is everything that children and young people get into the bargain through sports. You get friends, a place to be and learn about yourself and how to work in a group. These are the building blocks for the rest of your life."
Ida Hiben says that the nomination for Young Female Leader of the Year motivates her to continue her commitment as a leader and to encourage others to do the same.
"Everyone is needed to make a difference and in five, ten years I hope that it will be my basketball girls who are being nominated for Young Female Leader of the Year!"
JTH alumni Johanna Serrander, Construction Engineering, and Jingyi Zhang Edenborg, Supply Chain Operations Management, are also nominated for the Young Female Leader of the Year award and Young Board Talent in Jönköping County 2022.
Read more here
Justification,
Ida Hiben
"In just three years, the initiative 'Basket for girls at Råslätt', where Ida is one of the coaches, has gone from 0 to around 80 active girls. As a coach, Ida has focused on leadership development and getting the girls to see themselves as leaders, which led to more girls themselves taking the step and becoming assistant leaders within the project. With her wholehearted commitment to basketball, but above all to integration, inclusion and social work, Ida is a role model for leaders in all industries".