New record for Open house at JTH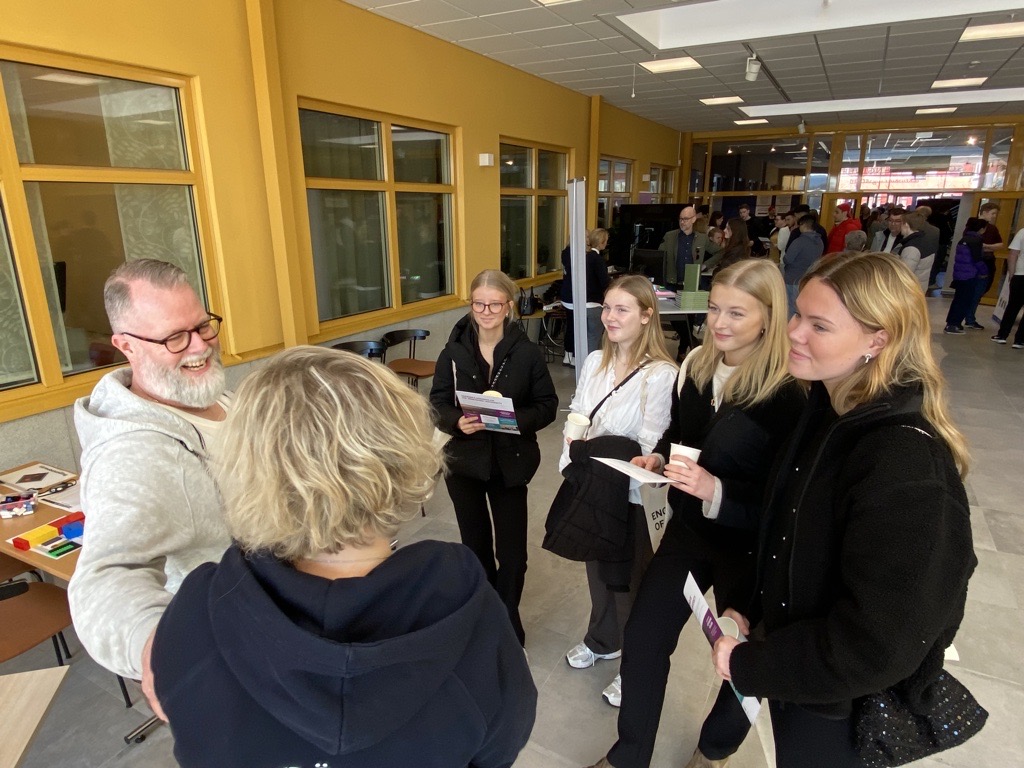 A record number of 541 people came to JTH's information session about their programmes during the Open House on 11 March. This is an increase of almost 50 percent (47.8) compared to last year's listing of 366 people.
"Really fun to break the all time high" record, says Patrik Cannmo, Associate Dean of Education at JTH.
Some information sessions were not only well attended, but overcrowded and there were plenty of people taking part in the various program activities at JTH.
"Hopefully this leads to an increased interest in JTH and an increased number of applicants to our programs. It will be very exciting to follow when the application opens tomorrow, 15 March, says Patrik Cannmo.
He extends a big thank you to all the staff and all the students who have worked with the Open House. Some of the visitors at the Open House at JTH were classmates Tilda Ros, Saga Andersson Olivia Ekwall and Kajsa Sjöstrand who are studying the last year of the technology program at Finnveden's high school in Värnamo. Everyone of them says that they are interested in studying at JTH.
"It is good to be able to come here at Open house and talk to, above all, the students themselves about their educations, says Tilda Ros.
Olivia Ekwall says that her brother Lucas Ekwall is studying his final year of the Product Development and Industrial Design programme at JTH and that he likes it very much.
"He was in Bangkok last fall on exchange (through the International Campus at JTH) and had a great time. It seems fun and exciting and is something I would also like to do, says Olivia Ekwall.