SEK 16 million for sustainability investment in the wood industry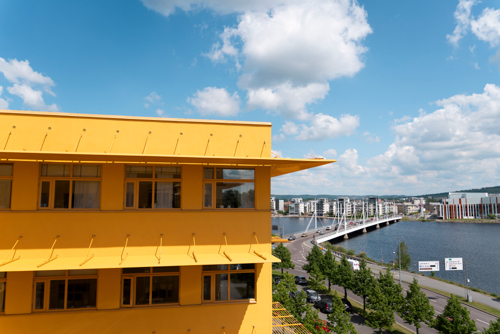 The Kamprad family's foundation is supporting the project "Strategies for increased circularity in the wood processing industry" with SEK 16 million. Those involved in the project include JTH, Chalmers University of Technology, Linköping University, Linnaeus University and several companies in the wood industry.
"It feels very honorable to receive support from Kamprad Foundation, especially when it involves wood products here in Småland," says Professor Kerstin Johansen, who is JTH's sub-project manager for this project.
The project focuses on increasing the lifespan of and knowledge about wood products for future generations. This can be about reusing products, industrial renovations or remanufacturing. The organisation Trä- och Möbelföretagen (TMF) is part of the project, which means that it will be possible to connect with all their member companies.
The support run over five years
The support from the Kamprad Foundation run over five years starting this autumn. The project is led by Chalmers and JTH will, among other things, coordinate the sub-project called "Industrialization of wood products in circular flows".
JTH will have a PhD student linked to the project, who will be supervised by Kerstin Johansen. She believes that the project contributes strongly to the vision within the strategic area in:sure at JTH. In:sure is about industries developing the ability to change to a future integrated product and production development that is sustainable and can handle changed production volumes, material changes and new requirements for reuse and more.
"We have seen many challenges"
" We have seen many challenges in the wood industry in recent years and this project contributes to the industry developing and maintaining the ability to manage future requirements for reuse and handle unpredictable events in the future," says Kerstin Johansen.
Professor integrated product and production development
Dean of Research

School of Engineering