Children explored technology with the School of Engineering
On 5 October, approximately 120 middle school children participated in VERA day junior organized by the School of Engineering (JTH) at Jönköping University (JU). The aim of the day is to open their eyes to technology.
"This is great fun, to experiment and make things work," says Elise Wärnbring a sixth grader from Torps school in Bankeryd, who participated in VERA day junior.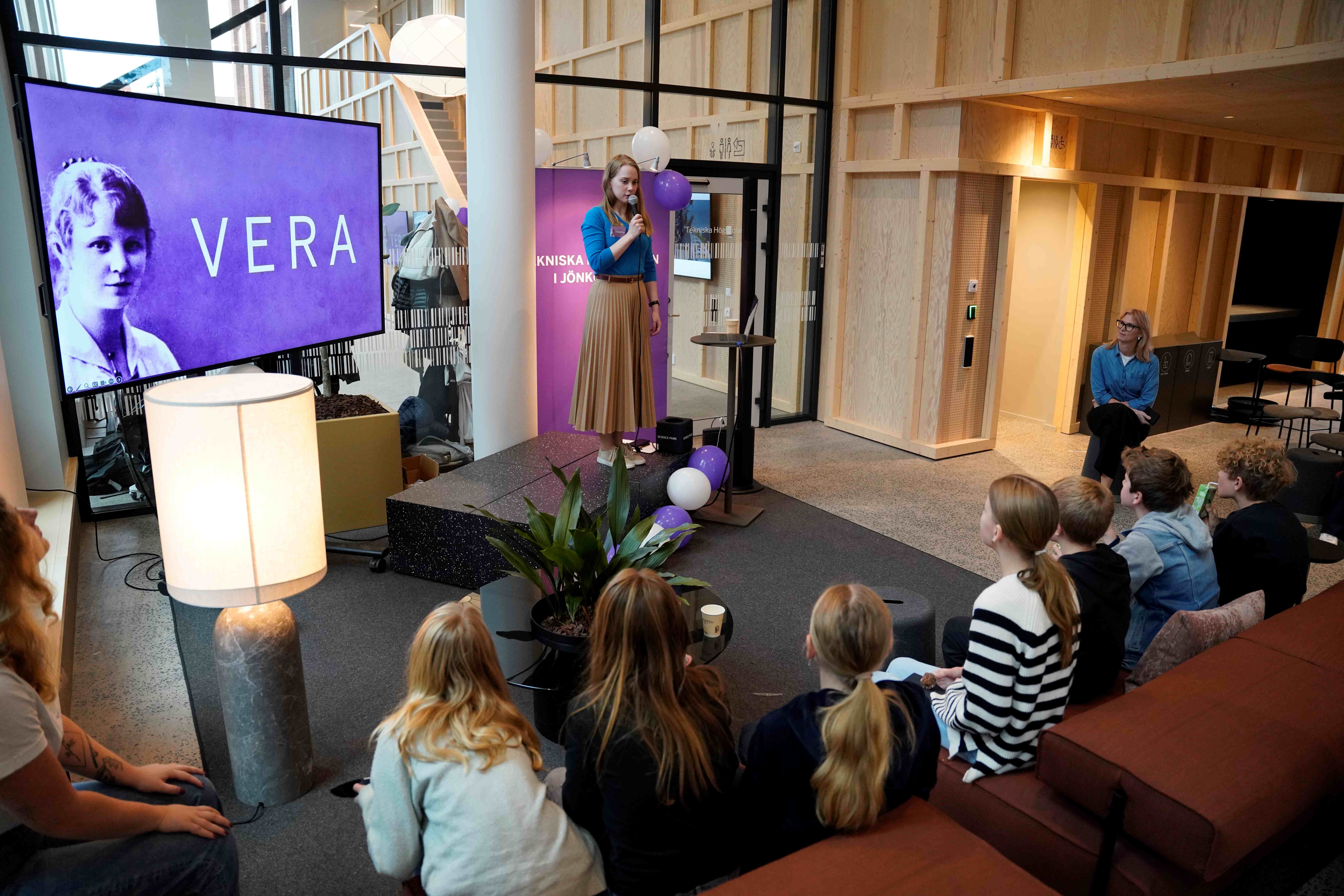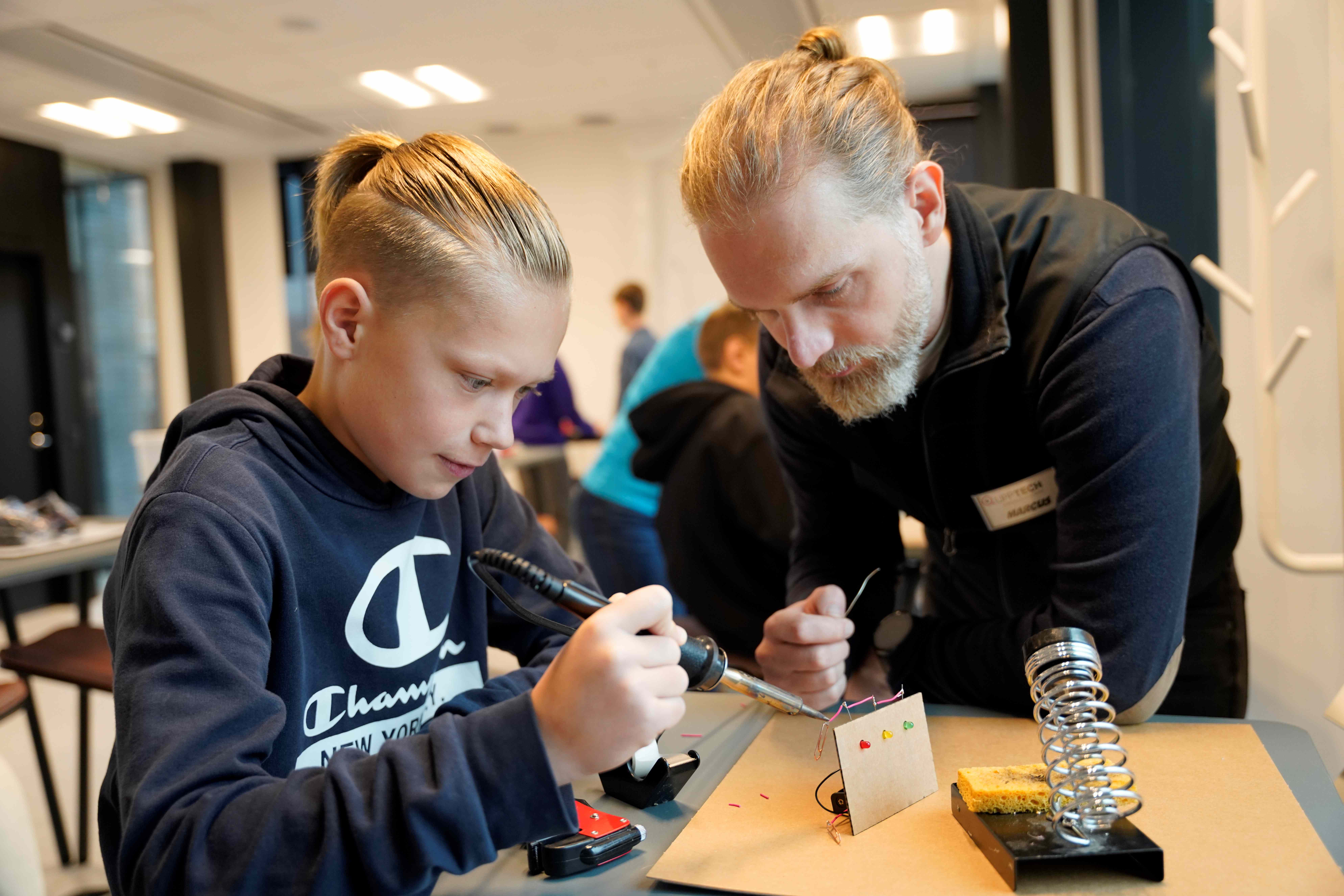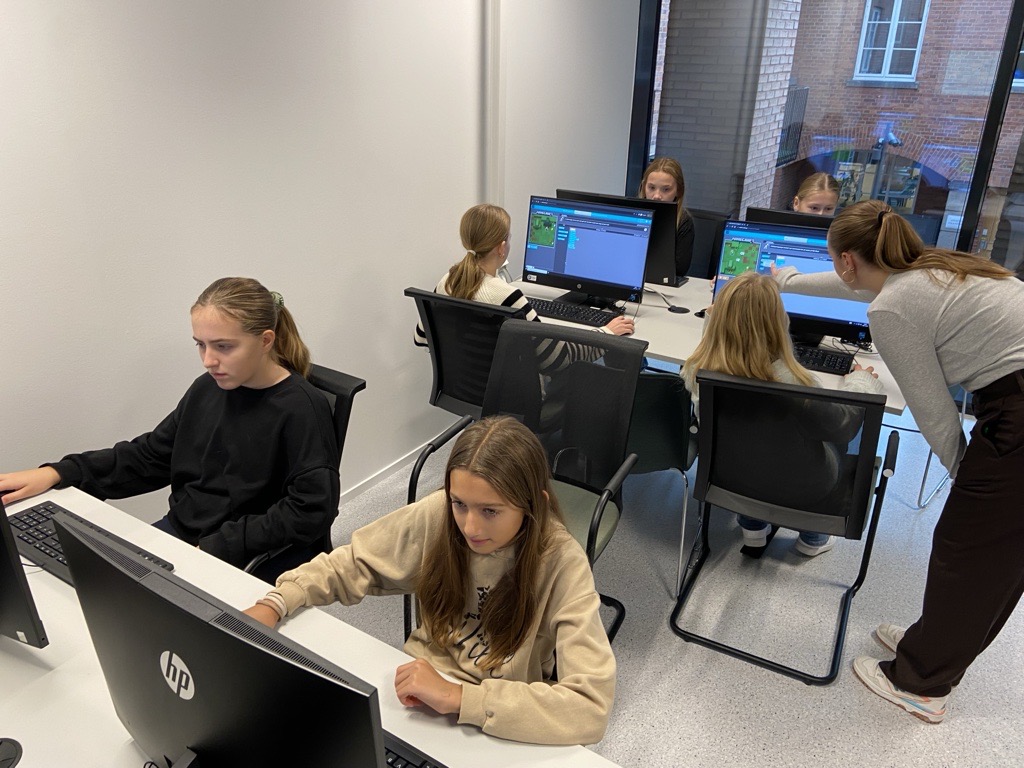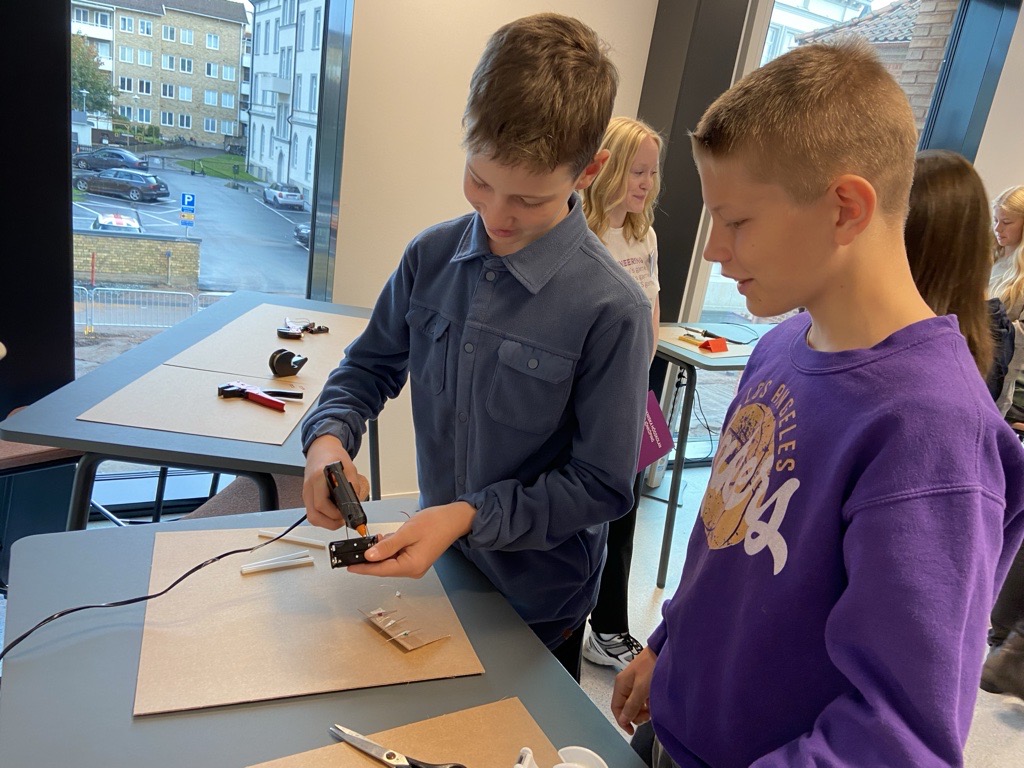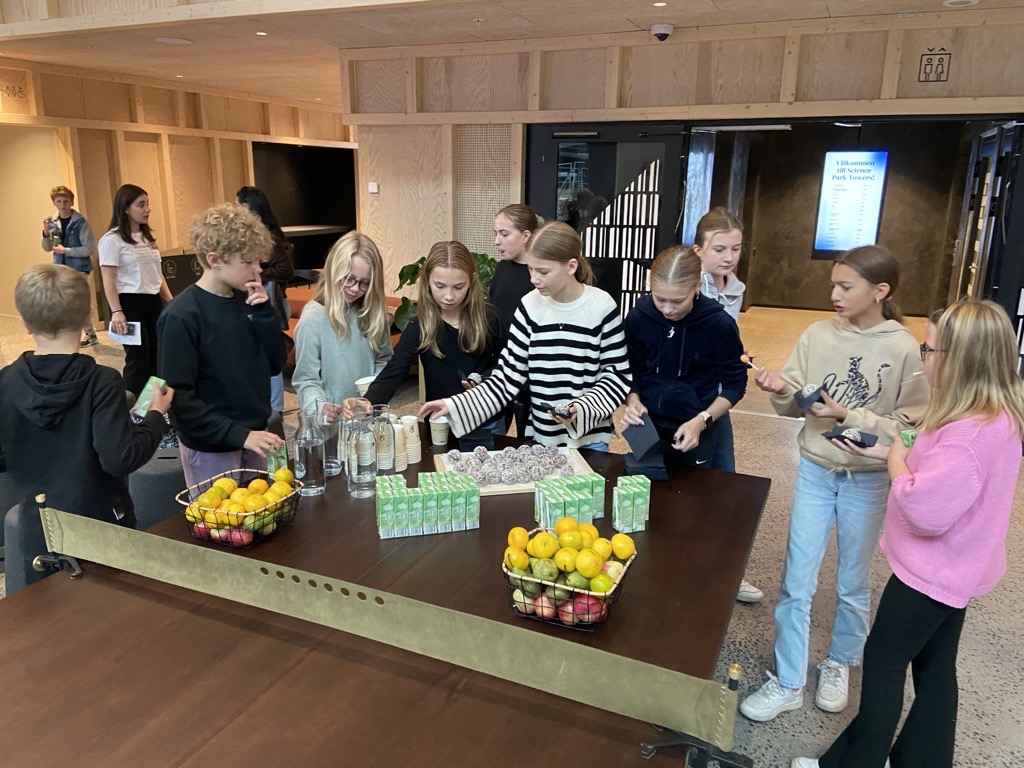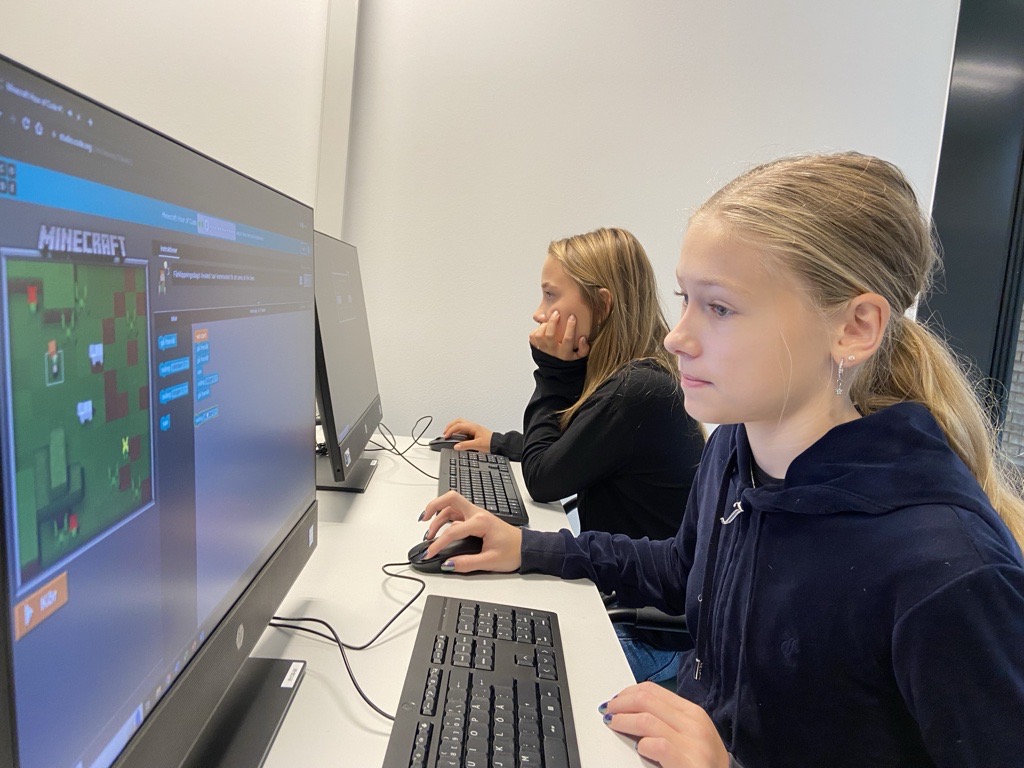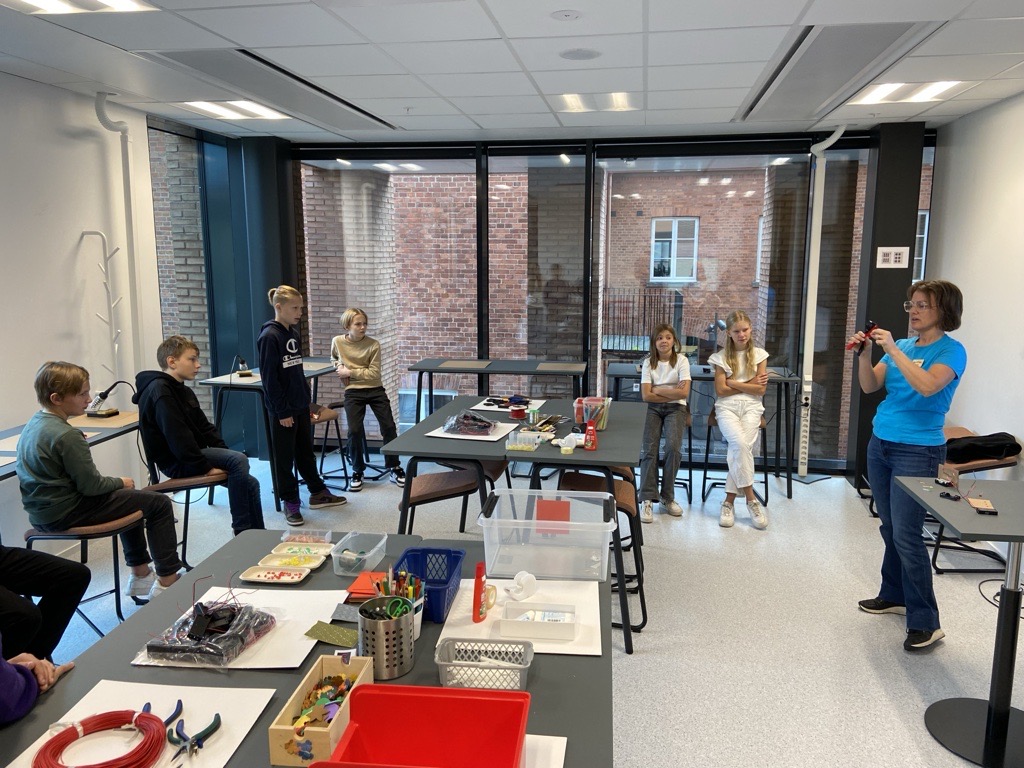 This year's VERA day was held for the first time in School of Engineering's premises in the new Science Park Towers in Jönköping. The children were divided into groups and visited four stations to discover that technology can be both fun, creative, and educational. They assembled LED boards and programmed computer games, and teachers from JTH demonstrated, among other things, liquid nitrogen and memory metals where bent metal paperclips and springs regained their original shape in hot water. Jakob Olofsson, Senior Lecturer in Materials and Manufacturing – Casting at JTH, thought it was great fun to meet the children during VERA day junior.
"Have been some wow effects"
"They are very interested and there have been some 'wow effects' when the children get to see what you can do with different metallic materials. It is an eye opener for many of them and we get positive reactions. I think VERA day junior is rewarding for the children. They get to see what you can do with technology and that it has a lot of potential," says Jakob Olofsson.
The children came from Torpa School in Jönköping and Torps School in Bankeryd. Elise Wärnbring and Hailey Laine from Torps school both thought it was fun to attend the VERA day to try new things and see if it's something they might want to do when they grow up. Both are interested in studying technology or nature at high school.

"USA, Stockholm or Jönköping"
"I want to research the human body, but I would also like to make small inventions. I like tinkering with lights and it's fun to come here and learn things like this too. I will continue my studies after high school in the USA, Stockholm or here in Jönköping," says Elise Wärnbring, as she soldered cables to her LED diodes.
Hailey mentions that she either wants to study in the USA or in Jönköping. Their classmate Levi Arlbrandt thought it was fun to try out new things on the VERA day and see how they work.
"It's exciting to learn more about technology and see what happens when you do different things," he says.
"Something for everyone"
The children's teacher Eva Kotz says that it was fully booked when they asked about the VERA day last year and that they were happy to come along this time. She believes that the day can awaken the children's interest in technology and show that it can be both fun and exciting.
"The children get a broader picture of what technology is and that you can work with things like this. Some will stick to this more than others, but there is something here for everyone. Then there is no disadvantage that there are cookies and other things here to eat", says Eva Kotz and laughs.