33 MSEK to research that strengthens the industry
Jönköping University's strategic research and education environment SPARK continues to develop in a positive direction. At the beginning of next year, as many as eight new projects will be started with funding from the Swedish Knowledge Foundation.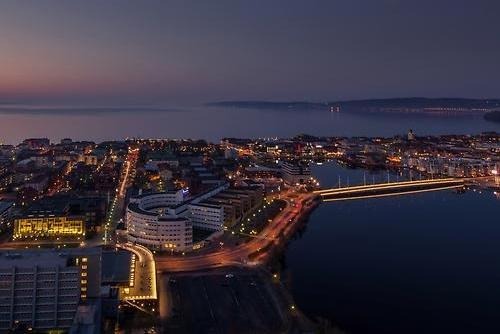 "We are very happy and proud to see that the Knowledge Foundation shows a continued confidence in Jönköping University's focus on knowledge intensive product realization and on creating an internationally competitive knowledge environment. The decision from the Knowledge Foundation is also a positive indication for many of our collaboration partners. All projects are run in a close co-operation with the industry and based on common challenges," says Agneta Marell, president at Jönköping University.
The Swedish Knowledge Foundation has granted 33 MSEK in total to seven research projects and one recruitment project within SPARK. All eight projects are granted to the School of Engineering and they involve several different areas, such as artificial intelligence, product and production development, leadership and polymer technology.
"We consider the projects granted by us as having a clear relevance both for the competitiveness of the industry and for Jönköping University's development of cutting-edge competence within knowledge intensive product realization. The projects are in line with the university's ambition to build a nationally leading research and education environment, which creates value for the industry," says Ulf Hall, acting CEO at the Swedish Knowledge Foundation.
One of the research projects, MAP4Light, lies within the area of built environment and investigates how the exchange of product information for light environments between the construction and the manufacturing industries can be improved. Daniel Lemén is a specialist in BIM, building information modelling, at the lighting company Fagerhult, which is one of three companies participating in the project:
"For Fagerhult, as a development and manufacturing company within the lighting industry, the ability to exchange information with the construction industry in an efficient way gives an important competitive advantage. Our participation in this project gives us the possibility to get access to the latest knowledge within this field, so that we can be at the forefront within BIM."
In total, over 20 companies will participate in the projects. They will contribute with working hours and equipment worth at least as much as the grant from the foundation.
The purpose of SPARK is to contribute to increased competitiveness among Swedish companies by supporting them in the development of products and processes with a higher knowledge content. The environment is being developed in cooperation with the Knowledge Foundation, and is a long-term initiative that aims for a complete research and education environment.