Rudolf Moos - Strategic Entrepreneurship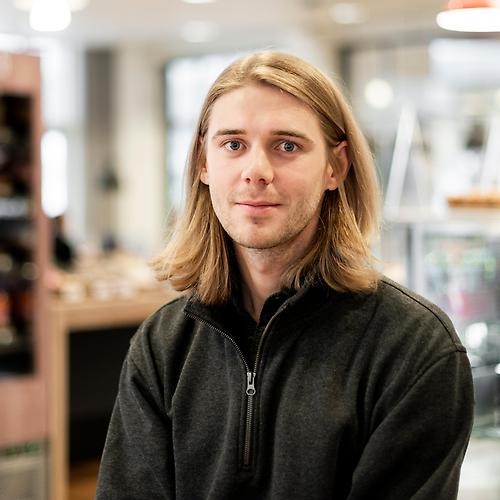 "What is an entrepreneur? It's someone who wants to build something great. They are doers with enormous drive and the best salesman of their company. It's someone who is confident, who can overcome uncertainty and fear of the unknown and just keep going - entrepreneurship involves standing up for the thousandth time, even if you've fallen 999 times before."
Rudolf Moos

External link, opens in new window. is a former student of the Strategic Entrepreneurship master's programme. He is now
co-founder and CDO of breuckmann eMobility

External link, opens in new window..
People think that a lot about being a successful entrepreneur is to do with luck, but it's about the effort you put into your work, staying motivated and pushing things forward. Good ideas exist but only 1 out of 100 are well-implemented.
My first job when I graduated from JIBS was working in venture development at Rocket Internet in Berlin. The interview process involved solving cases, which I did well, but I also think I got the job because I proved I had the endurance to tackle hard tasks and because I had studied abroad. My role involved setting up business models from scratch as well as strategically planning their expansion. The job was face-paced and extremely varied.
Two years later I started my first company, Bright Side Cider, and since then I've founded two more – BoatAnode24.com and breuckmann eMobility. In two of these ventures I was approached by someone else who had a problem that needed solving. These problems captured my imagination, and I really believed in the business solution that I came up with. This is important, because if you found a business just for the sake of it or to make money, then it won't make you happy. It has to be an idea you really believe in.
My typical workday is about communicating, prioritizing tasks I am responsible for over and over again to make sure I keep dealing with the right topics, and then making sure that tasks are done, and projects are finished.
At JIBS my education involved many more practical situations compared to my previous studies. For example, I suddenly had to speak in front a lot of people, staying calm and showing confidence. It was challenging, but I liked it. This is an important part of my job today. I also met people from different cultures, from all over the world. This definitely broadened my horizons and I wouldn't be the person I am today without that experience.
The advice I would give to those who want to become an entrepreneur is to push yourself to be the best. Dedicate yourself to coming to JIBS, work for the best grades and motivate yourself to be interested in those theoretical topics – they will prove useful later on when you can connect them with practical matters. And challenge yourself – you might fail but at least you didn't spend your life sitting on the couch.