Colleagues and students,
We are now getting nearer to the Easter weekend, after the strangest weeks I've ever experienced in my entire working and student life. I suppose that most of you will agree. The reality we find ourselves in feels overwhelming and incomprehensible. As you know, JU became involved in the crisis very early on, already in January. The situation has subsequently escalated with new conditions to relate to and decide upon. The development is still unpredictable, and it is hard to not know what will happen tomorrow, in a week or in the autumn.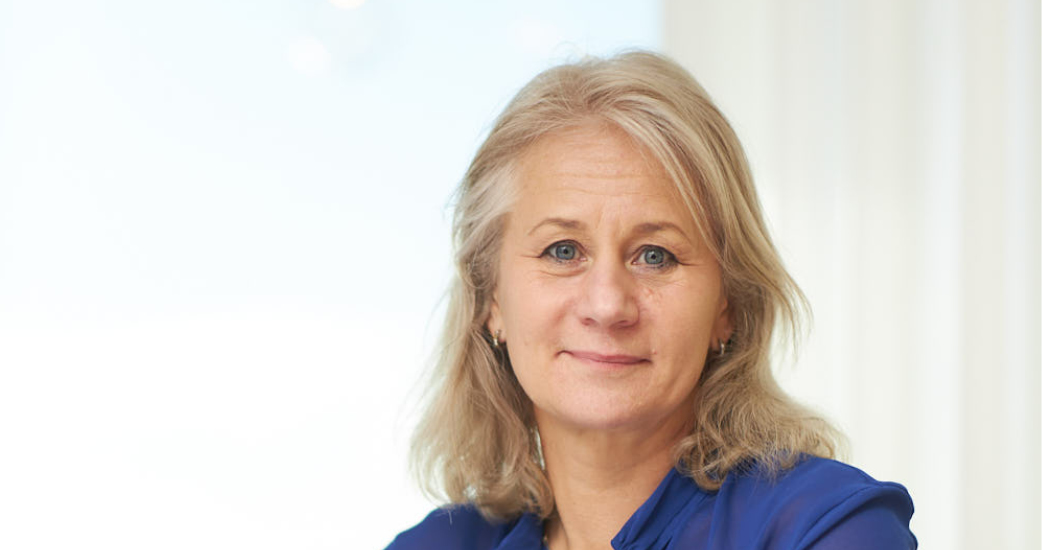 One such change decision that has been made this week is the recommendation, after dialogue with the immediate manager, to work from home provided that your work tasks and the activities permit this. We continue to keep our distance, but only physically. Keep in touch, stay in touch, and pay extra close attention to each other's emotional wellbeing.
On ju.se/en/corona you will find the latest information about JU's work and guidelines regarding the Covid-19 pandemic. For staff, there are answers to frequently asked questions in the FAQ for staff. If in doubt, check with your immediate manager. For students, please check the FAQ for students.
Limiting the operations on campus, with all that it entails, was a historic decision. It is too early to evaluate but my view is that we have responded well to the challenge. We changed quickly, everyone has adapted to using Zoom and Teams, we chat and film lectures and have digital breakfast meetings. It works and JU's activities are continuing with good quality! I would like to extend an extra big thanks to all you course coordinators and programme directors who have taken on this difficult challenge with great ability and in a fantastic way, showing great commitment and efforts in time and space, far beyond what anyone could have asked.
During the past weeks, we have been made aware of many great initiatives and efforts being made and some that we have been part of. I would like to mention the Student Union, who are doing a fantastic job in collaboration with the various student associations. In addition to the JU related information that they convey, they contribute with a more general orientation regarding the situation in Sweden and national information. It is valuable for establishing a feeling of security in this uncertain situation.
In the footsteps of Corona, there are also many initiatives and efforts that we have been able to take part in and have been inspired by in recent weeks. One student initiative is the Corona Solidarity Network Jönköping, where students can sign up to help the elderly. Through social media, and with help from the student chaplaincy, they reach out to people in the risk groups who cannot run their own errands because of the virus.
The Swedish Radio has observed another example of how JU is an active part of the crisis work. Through students covering for ordinary nursing staff that have been moved to other parts of the health care. It warms the heart to see.
Innovative business solutions for companies struggling during the Covid-19 pandemic was the focus of the JIBS Entrepreneurship Challenge. Fifteen teams were given 48 hours to develop a business concept that could create light in the shadow of Covid-19. The winning idea was a mobile app that coordinates help, such as grocery shopping and childcare. A simple and immediate way to combine "community building with the power of solidarity and the gig economy" was the jury's motivation. Congratulations!
JIBS' Dean Jerker Moodysson is part of an initiative by Herenco's innovation center The Harbor where they support entrepreneurs and businesses. "A collective of unstressed brains", as they call it, is made available to listen and give advice at no cost.
Our communication channel Vertikals acts as a bridge between academia and the surrounding community also during the corona crisis. Several JU texts with links to the situation have been published, including one about Sweden's preparedness for future crises. Read more at www.vertikals.se

External link, opens in new window.
One effect of the crisis is that we are likely to get additional funding for an increased number of students at JU. When the revised spring budget is presented next week, there will, according to advance information, be a possibility to increase the number of students that JU can admit to the Basic Science year and for different summer courses. Media reports about an increased interest in teachers' education and the health care profession, which is an area where we have also shown the Swedish Ministry of Education and Research that we are ready to meet the new needs and are willing to expand.
There will be a time after the Covid-19 pandemic. There will be students and staff roaming the corridors of JU once more. We don't know when, but we are prepared, and we will find ways to harness the developmental power that has now become so evident.
A warm thank you to all of you who, in many ways, are contributing to JU continuing to function in the crisis. Thank you for your energy, stamina and constructive ideas.
We will soon enter the Easter weekend. It seems like there will be a lot of sun in many places around the country. It feels like we need it, maybe more now than ever before.
Happy Easter and thank you very much for everything You do for JU!
Agneta 
Jag vill skriva några rader för att försäkra er om att jag ser, känner och är oerhört tacksam för allt engagemang som finns inom JU i den situation som vi befinner oss i. Jag vill att ni ska veta att ett intensivt arbete pågår på många håll i organisationen, även under denna helg i den beredningsgrupp som vi satt samman och i flera av de arbetsgrupper som finns utsedda i organisationen. Situationen med Covid19 är en utmaning för oss alla och vi har inga tidigare erfarenheter i den här omfattningen att falla tillbaka på. JUs högsta prioritet är våra medarbetare och våra studenters säkerhet.
Information ändras från dag till dag, ibland från timme till timme, och jag har stor förståelse för den oro och osäkerhet detta förorsakar. Detta är inte lätt för någon och det är frustrerande att inte kunna ge något tydligare svar än att alla gör vad de kan.
Samtidigt som vi försöker förbereda oss för olika eventuella scenarion så är inriktningen just nu att medverka till den nationella ambitionen att plana ut smittkurvan för att ge sjukvården och andra delar av samhället en chans att komma ifatt och hinna ge god vård till de som behöver den mest. Vi på JU ska försöka bidra genom att minska folksamlingar och densiteten av personer på campus på olika sätt. Digitala verktyg spelar en viktig roll när vi undersöker vilka utbildningar och moment som kan genomföras på distans. Det kan handla om tentamina, föreläsningar och instuderingsuppgifter. Chatfunktioner kan vara ett sätt att kommunicera. Information om olika lösningarna kommer löpande framöver.
Det finns säkert de som anser att vi gör för lite i den här situationen, och förmodligen de som tycker att vi går för långt. Det är viktigt för oss att följa både UD och Folkhälsomyndighetens rekommendationer. Ännu har ingen rekommenderat att stänga ner verksamheten. Vi står också i kontakt med en rad andra lärosäten liksom Universitetskanslersämbetet och Universitets- och högskolerådet.
Jag hoppas att alla känner till vår egen corona-information på ju.se/corona som uppdateras ständigt, och att varje bolag inom JU har en egen corona-samordnare.
Det helhjärtade engagemang och den lojalitet med organisationen jag upplever bland medarbetare och studenter ger styrka och energi inför de veckor som vi har framför oss.
Än en gång, ett stort och varmt tack för att du är med och hjälper till.
Agneta