Ingrid Wadskog appointed Managing Director and Dean at School of Engineering
Ingrid Wadskog has worked as Managing Director and Dean at School of Engineering since September 2016, during the recruitment process. Among several interesting candidates, Ingrid Wadskog was chosen, in consultation with the electoral committee, to stay in the position.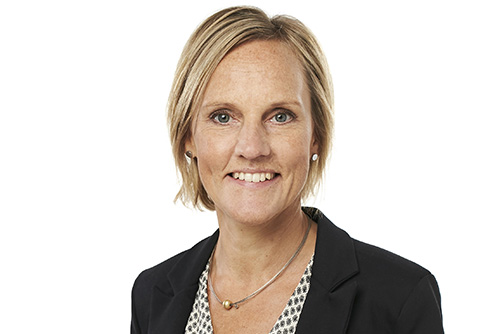 "Ingrid has extensive experience as a leader in the academy and has developed a broad knowledge of the academic system and the close links to the business world. Ingrid has worked with both strategic and operational leadership and is well acquainted with the School of Engineering and University", said president Anita Hansbo.
"I am very much looking forward to continuing the work of developing the School of Engineering. We have had a very positive development in recent years, a trend that I believe has only just begun", says Ingrid Wadskog.
Ingrid Wadskog has previously held several senior positions in the School of Engineering, including being head of department of Industrial Engineering and Management and supervisor of the doctoral programmes. She also has a research background and a PhD in microbiology from the University of Gothenburg.