Students illuminate the value of lighting design at Elfack
How can good lighting design increase the value of investments, give a better working environment or otherwise create added value? And how do you become a lighting designer? Students from Jönköping University will be able to answer these and many more questions when they take part in the fair Elfack in Gothenburg 9-12 May.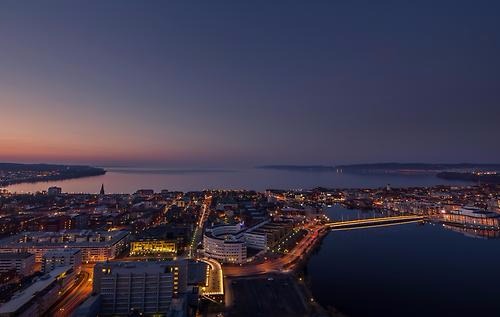 Elfack is the Nordic region's largest meeting place for the electricity and power industry. At the fair, power companies, decision makers, politicians, installers, distributors, architects and lighting designers meet together to network, exchange knowledge and find new solutions.
The students from Jönköping University are there to highlight the university's educational programme Lighting Design, which is the only one of its kind in Sweden. In their exhibition stand, they will show that good lighting design is much more than just fulfilling the requirements of different guidelines.
By presenting a number of projects, which they have carried out during their studies, the students will also show different profiles within the programme and examples of the competence that lighting designers have.
As visitors of the fair, the students have the opportunity to see exciting new innovations within lighting armatures, network with representatives from the industry and meet former lighting design students who are now working in this profession.
During the event, Jönköping University's professor in lighting science, Myriam Aries, will also present her research within this field. Annika Kronqvist and Ulrika Wänström-Lindh, assistant professors at the university, will present the lighting design programme.
"People are increasingly realizing the importance of good lighting design. Customers that hire educated lighting designers get facilities of high quality, which fulfil visual as well as technical requirements," says Annika Kronqvist.