Jönköping University is one of many organizations and companies in Jönköping that raise the rainbow flag this week. On Saturday 26 August, the pride march is organized by "Qom ut" and the student association Spectra.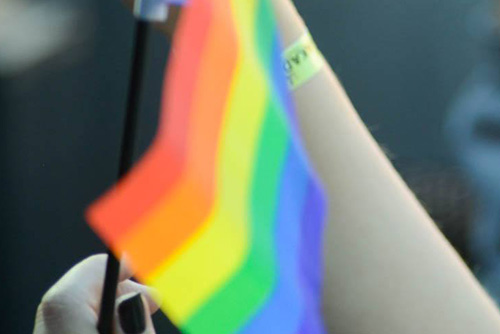 The Jönköping Pride Week starts today, and all over town, including on campus, the rainbow flag can be seen.
On Saturday 26 August the pride march starts at 2 p.m. from the parking lot outside of Per Brahegymnasiet. Last year 1,500 students from JU participated in the parade, and the student association for human rights, Spectra, organizes the student's participation this year as well. 
"Jönköping and JU is a place for everyone, where people drive progress towards diversity and tolerance. That's why we raise the rainbow flag and are proud that our students are involved in the parade", says acting president Mats Jägstam.