Organizations under pressure synergize to survive
What happens to the integrity and core values of an organization when it is under pressure? In a new thesis from Jönköping University, Sara Ekberg investigates how organizations within the newspaper industry respond to challenges and opportunities.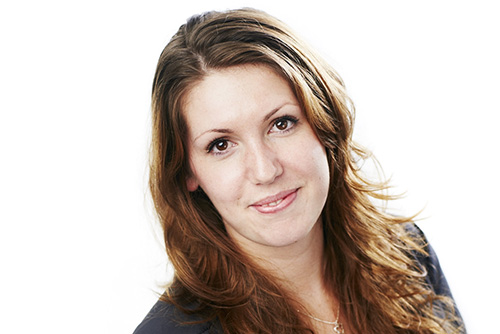 Organizational integrity refers to the core values of an organization, which are the foundation for its operations. Staying true to the organization's core values and overall mission is important to attract and maintain customer attention, Sara Ekberg explains.
– If an organization strays from its core values in a way that affects what it delivers, customers may become unwilling to purchase their products and services. However, this creates a dilemma, since the maintenance of organizational integrity can be taken too far, to the point that the organization becomes rigid and unable to survive. So, how can an organization balance its organizational integrity with the need to adapt in a changing market?
In her thesis, Sara Ekberg investigates how two Australian newspaper organizations – The Courier-Mail and The West Australian – have faced the challenges in an industry that is marked by a state of flux and disruptive change.
Sara Ekberg's findings suggest that the organization's core values, distinctiveness and mission were not only used to guide strategies to overcome pressures from the outset, but also as a point of evaluation when facing uncertainty.
– To successfully adjust to changes, it is important for an organization to evaluate its actions in line with its core values rather than simply mimicking other organizations. The "click-bait" phenomenon is a prominent example of how the newspapers studied in this dissertation attempted to adapt to the changing media environment, yet in doing so strayed from their core journalistic values. Due to the organizations divergence from its core journalistic values it received negative reactions from customers and other stakeholders, and thus revaluated and altered this strategy.
In contrast, one of the newspapers studied by Sara Ekberg adjusted to the digital disruptions in the market by integrating their newsroom with a television station—a strategy that was successful as it aligned with the core values of the organization. By collaborating with a television company that has experience in digital video production, they created new synergies and efficiencies while also expanding their online presence.
– From an organizational theoretical point of view, these are insights that can be applied in many industries experiencing digital disruptions. For example, organizations within health and social care could benefit from this kind of collaborations and synergies.
Sara Ekberg successfully defended her dissertation titled "The role of organizational integrity in responses to pressures – A case study of Australian newspapers" at Jönköping International Business School, Jönköping University, on the 6th October.

Link to thesis

External link, opens in new window.