Global discussion about IT in tourism
83 PhD students from 24 countries will gather at Jönköping International Business School on 23 January for a workshop on eTourism.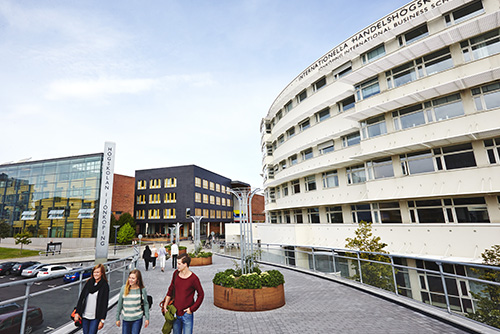 The workshop is held in connection to the 25th annual ENTER conference, taking place in Jönköping on 24-26 January.
The focus of the conference as well as the PhD workshop is eTourism, which can be defined as the application of IT and e-commerce solutions to all processes in the travel and tourism industry. The events are organized by the International Federation for Information Technology and Travel & Tourism (IFITT) and hosted by the Media Management and Transformation Centre (MMTC) at Jönköping International Business School, Jönköping University.
The workshop gives doctoral students who are doing research related to Information and Communication Technology in Travel and Tourism an opportunity to discuss their research with peers, colleagues, and leading scholars in the field, and to build relationships with other students, researchers, and members of the community from around the world. Participants will also meet and discuss with journal editors to learn how to best write and submit articles to leading academic journals.
The Media Management and Transformation Centre is a research centre with an interest in the business implications of the development caused by digitization, including the market dynamics, innovations and strategic responses in the media industries.
More information: https://enter2018.org/conference/phd-workshop/