Collaboration between Jönköping University and BI Norwegian Business School
Jönköping University Enterprise (JUE) and BI Norwegian Business School (BI), Oslo, Norway, have entered into a collaboration agreement regarding Pathway Programmes.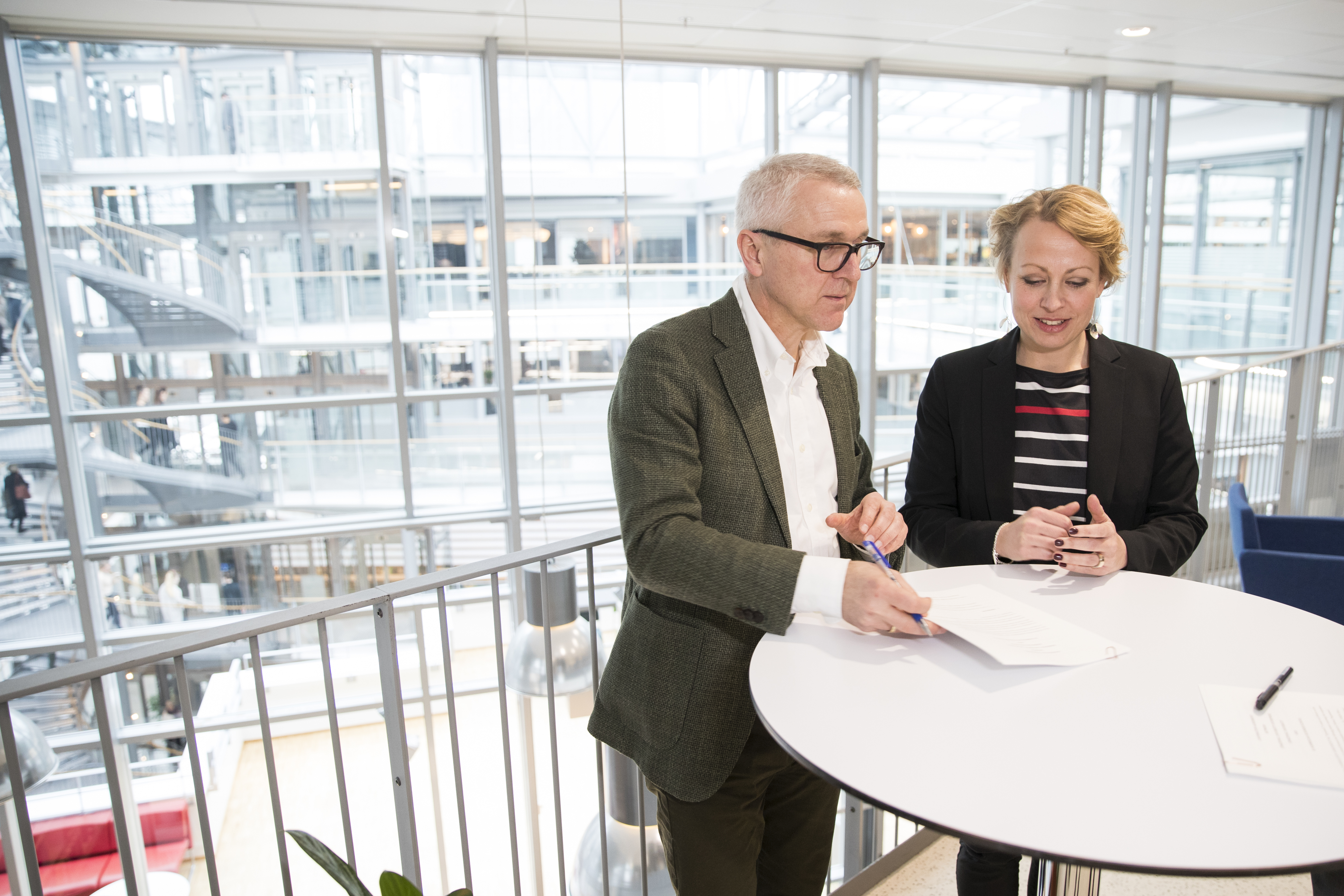 JUE will provide a Pathway Year Programme at Campus Gränna for prospective BI students. The students will receive a conditional offer to BI and upon successful completion of the programme, they will be admitted into a pre-selected Bachelor or Master programme at BI.
"My colleagues and I at JUE are very proud of this agreement with BI Norwegian Business School. The demand for Pathway Programmes, particularly in combination with continuation at programmes within Business Administration, is greater than what we can provide for prospective students here at JU. This collaboration gives JUE a fantastic opportunity to expand and develop the Pathway Programmes and contribute to the increased internationalization at JU", says Hanna Ståhl, Managing Director at JUE.
"BI is extremely pleased to have entered into this agreement with JUE. We were impressed by the quality of the Pathway Programme and the facilities at Gränna and are confident that the programme will improve the quality of prospective BI students", says Feite van Dijk, Special Adviser International Relations at BI.
The agreement was signed in Oslo on 6 February 2018, and will be valid for three academic years starting with the academic year 2018/2019. The students accepted via BI's admission will partake in the Pathway Programme in Gränna, with classes on campus in Jönköping.
BI is an international business school, situated in Oslo, with high impact teaching and research in Business Administration, Management, Finance, Marketing, and Economics. BI has the triple-crown accreditation – EQUIS, AACSB and AMBA.
Jönköping University Enterprise conducts education within Jönköping University. The mission of JUE is to provide preparatory education for higher studies.