Alumni part of the team behind Guldbagge award for best Visual Effects
On 28 January this years edition of the Guldbagge awards took place and the vinner for best Visual Effects went to the movie Gräns/Border and Peter Hjorth, Mikael Windelin and Christian Sjöstedt accepted the award during the gala. They work at the company The Gentlemen Broncos where several alumni from the Visual Effects programme are employed.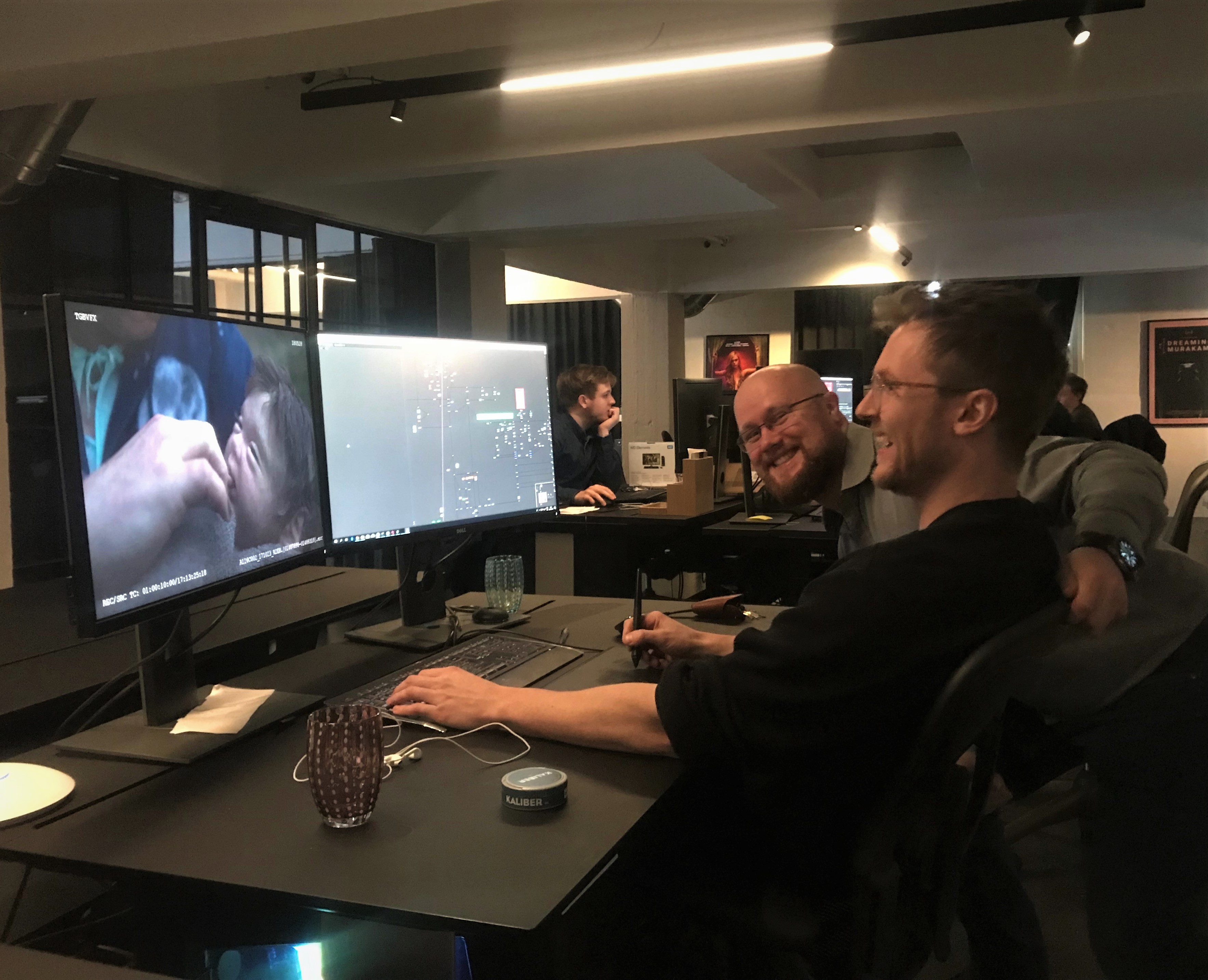 One of them is Jacob Carlsoson who was part of the team behind Gräns/Border.
Jacob says that one of the greatest challenges with the project was to make a realistic trollbaby. 
- To make the result as realistic as possible a real baby was used when they shot the movie, which we then made a digital 3D copy from where we changed the facial shape to make it look more like a trollbaby. We also gave it a tail and body hair.
As much as 90 procent of the baby was changed into the digital troll copy, but the eyes and part of the hair on the head from the real baby was kept to make the result as realistic as possible. 
- Apart from the troll baby we made a lot of work which you don't think about while watching the movie, such as fixing little errors in the make-up of the actors. They sat in the make-up studio three hours every day and with that much make up it easily cracks when they are acting, something that you don't have time to redo at the shooting, so instead we fix it in the post-production, says Jacob.
Other parts they worked on in this movie was among others to put together scenes where animals and humans are together on the big screen, but they have actually been shot at different times or in a green-screen studio.
Sofia Lovén, programme director at Visual Effects is very proud of the alumni. 
- The alumni which have worked with the effects to Border/Gräns are located in Copenhagen, a city that appeal to a lot of our students. Our presence in the neighboring country has grown over the years and we have great relations with professionals and companies. The Gentlemen Broncos have a close collaboration with the programme and have grown a lot in just a couple of years, it's amazing as an education to be able to contribute to that growth. 
The Guldbagge Award is Sweden's most prominent film award and is granted for outstanding achievements within Swedish film during the past year. Read more about Guldbaggen here

External link, opens in new window..