JIBS Entrepreneurship Challenge 2020
On March 30th, students from Jönköping University will compete online in a 24 hour innovation race, to compete for a prize pool of 130,000 SEK.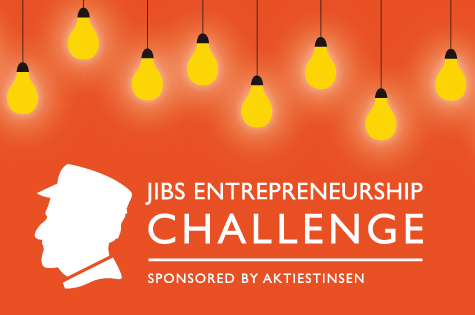 This year, due to the coronavirus outbreak, and in line with Jönköping University's decision to transition to more digital operations, the annual JIBS Entrepreneurship Challenge will depart from its usual format to take place fully online.
The purpose of the challenge is to stimulate creativity, entrepreneurship, interdisciplinary thinking, as well as foster team building and collaboration between students from Jönköping International Business School (JIBS), the School of Engineering (JTH). 
Every year, a company is invited to present a real-life business problem that they need help to solve. Teams made up of four students will then have 24 hours to come up with a creative and inspiring solution and prepare a pitch to sell their idea. After 24 hours, on the 1st April, the teams will pitch their solutions, via digital link-up, to a jury of industry experts, business people and school representatives who will award the best solutions with a generous sum of money from the prize pool.
"The JIBS Entrepreneurship Challenge is true to its name. It is a unique chance to really challenge yourself in a cross-functional team, solving an important task for an actual company. Participating is a great experience!" says assistant professor, Jonas Dahlqvist, JIBS' coordinator for the annual challenge. 
This popular competition is given by JIBS and Stiftelsen Aktiestinsen in collaboration with JIBS student association's Entrepreneurship Academy.
More information can be found here, or you can email the Entrepreneurship Academy.