Internationalisation
There are many reasons why you should consider studying Computer Science at the School of Engineering at Jönköping University (JU). JU offers a truly international environment, and we are one of Sweden's leading universities in the area of internationalisation, with around 350 partner universities worldwide. Furthermore, we offer applied studies with integrated practical work experience.
Computer Science programmes taught in English
Computer science is a large and varied discipline, and we are organised in two departments, the Department of Computer Science and Informatics, and the Department of Computing. Together, we offer a number of study programmes on undergraduate and graduate level, in English or in Swedish.
Undergraduate programme in English
New Media Design (3-year Bachelor)
Graduate programmes in English
AI Engineering (2-year Master)
User Experience Design (1-year Master)
In addition, we offer the following programmes that consist of courses taught in either English or Swedish: Computer Science and Engineering (5 years, postgraduate) Computer Engineering: Software Engineering and Mobile Platforms (3 years graduate), Computer Engineering: Embedded Systems (3 years graduate), and IT Infrastructure and Network Design (3 years graduate). The exact details on what courses the programmes consist of and what courses are taught in English, see the respective programme link above.
We offer a wide range of courses within Computer Science, for example, in AI, digital electronics, software engineering, machine learning, information security, web development, and user experience design.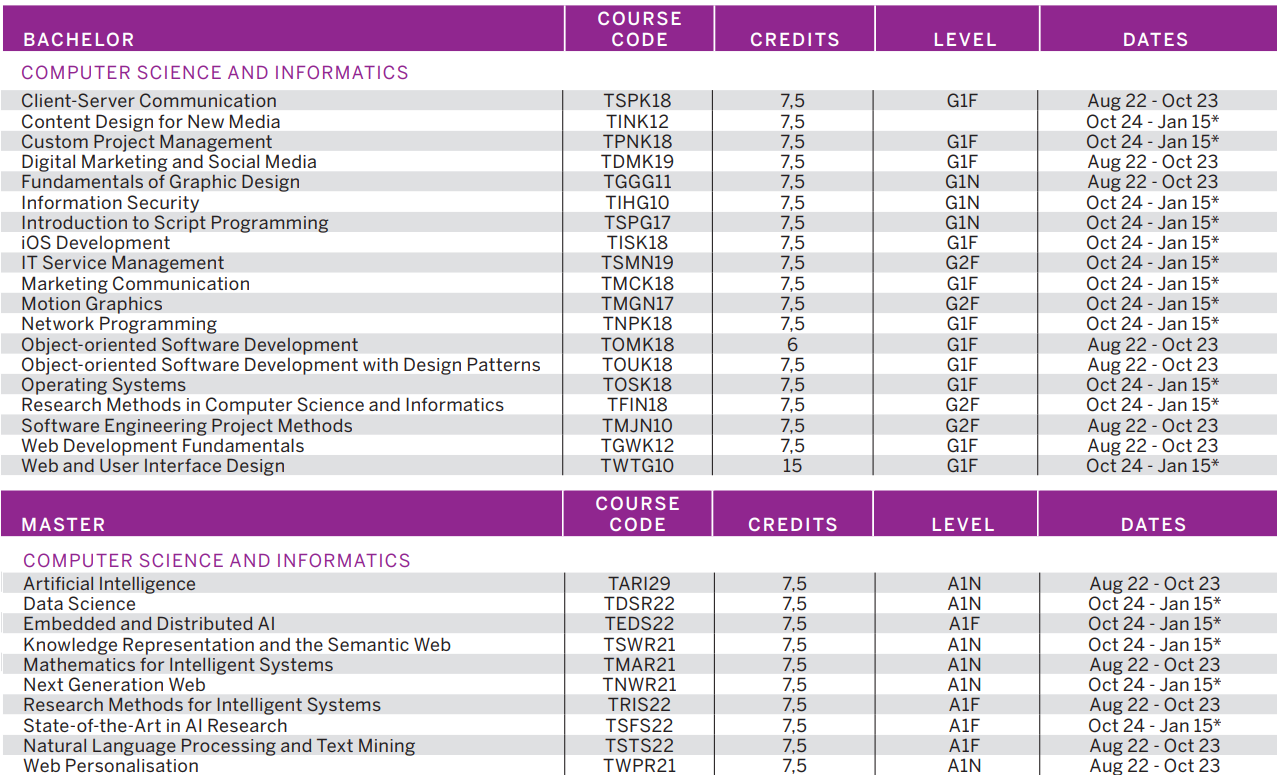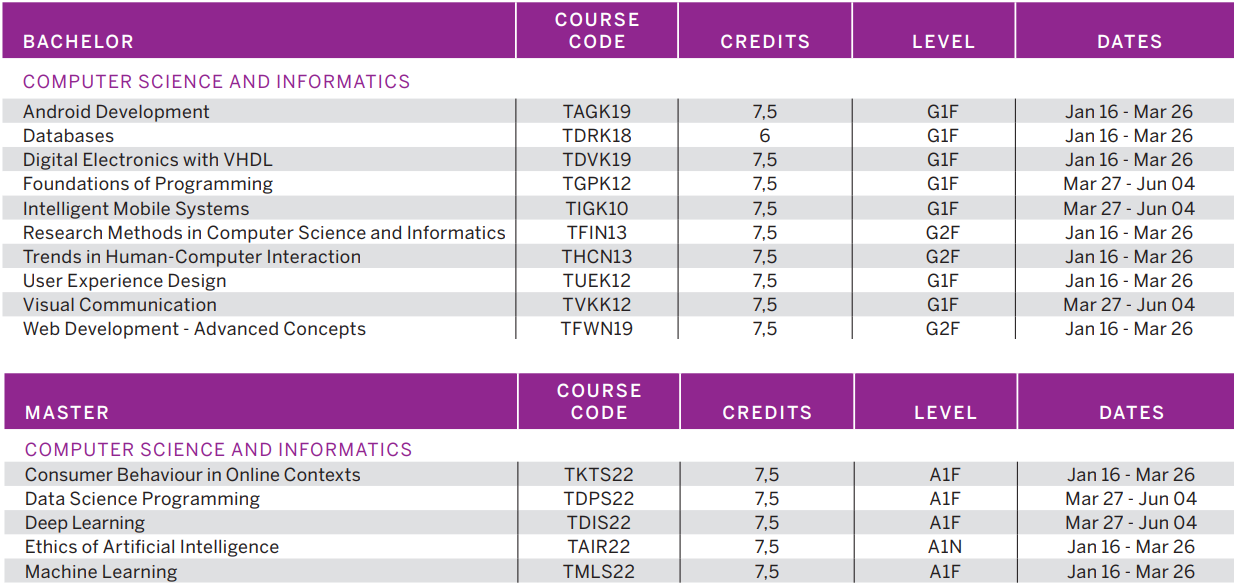 It is also possible to combine your Computer Science studies with courses in, for example, mathematics, mechanics or even Swedish.
For the full list of courses offered at the School of Engineering, please see the following page.
The School of Engineering offers a unique opportunity for students, companies, and universities in global cooperation through our International Campuses (IC). We have four campuses (South-East Asia, Carolinas, Mexico, and Brazil) in nine locations. The IC's enable our students to do their internship or thesis abroad in collaboration with a company. Often the work is combined with academic studies at one of our partners.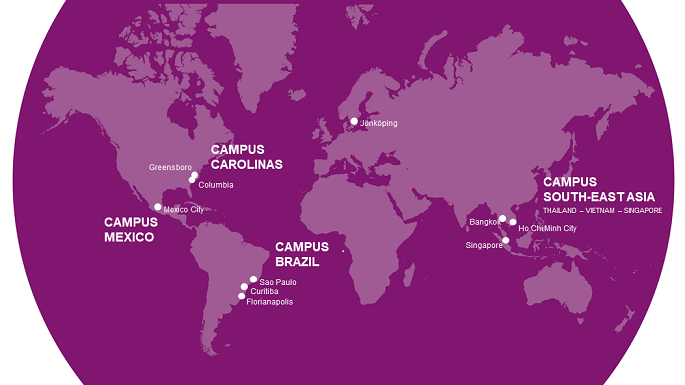 If you find Computer Science at the School of Engineering at JU interesting and would like to start a collaboration, do not hesitate to contact us for finding out what possibilities there are. There are many ways to collaborate, for example, as a company or as a partner university.
Contact Erik Bergström (responsible for international relations in Computer Science) or check here for more information on ways of becoming a partner.