Supply Chain and Operations Management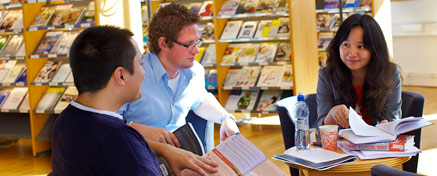 Development is our common interest, regarding students in the programmes, research, workers who want further education, and in collaboration with companies in the region.
Education
The department houses four engineering programmes. The education is supported and deepened by relevant research.
Research
The research at the department is mainly conducted in logistics and operations projects. The project are closely co-ordinated with the surrounding industry, public organisations, et cetera.
The research funding has been provided by VINNOVA, Stiftelsen för Strategisk Forskning, Stiftelsen för Kunskaps- och Kompetensutveckling, Sparbanksstiftelsen Alfa, AFA insurance and The School of Engineering's research fund..
Commissioned Education
​At the department, we offer commissiones education in leadership, communication and project management to managers and leaders in the industry. For more information, contact Magnus Hofwing.
Staff
You can find the staff at the Department of Supply Chain and Operations Management here.