JU Sustainability Festival 2020: Partnership for our Future
JU Sustainability Festival 2020, 5-9 October: a possibility to co-create a sustainable future.
During the week, there will be several activities with the themes: Innovation Race, Urban Farming, Circular Economy and Health & Wellbeing.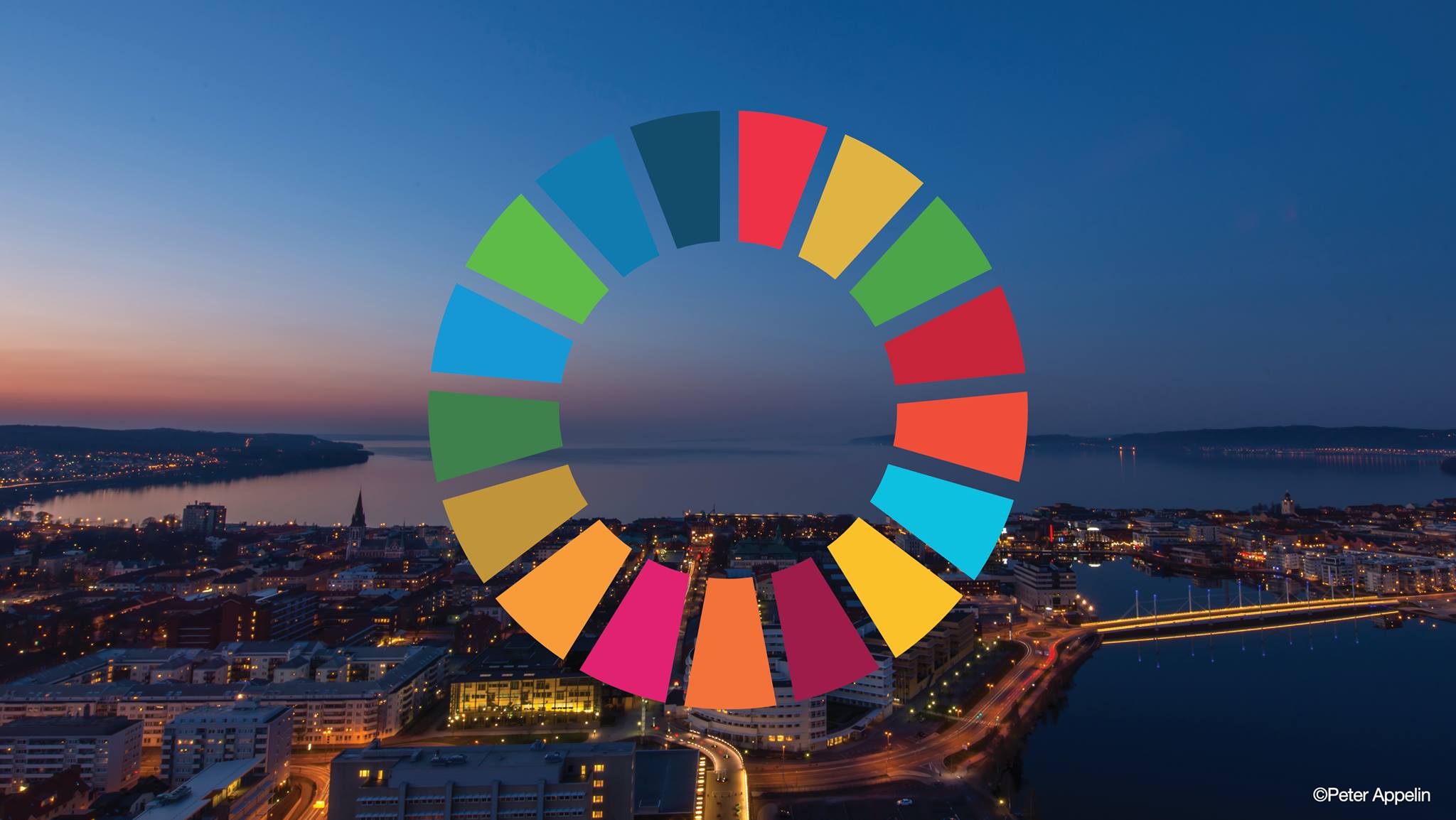 JU Sustainability Festival: Partnership for our Future 5-9 October 
To participate, registrate yourself here

. 

Zoom link to Sustainability Day 2020
SSA loop-it launch: Monday 5 
SSA is launching a reusable-cup system!
9.00-15.00 at Rio

24H Innovation Race for Sustainability: Tuesday 6 - Wednesday 7
How can businesses create shared value? How can new business models optimize their impact? How can sustainability bring value to companies? Are examples to questions students will be challenged to solve in a 24H Innovation Race organized by Science Park and Jönköping University.
Working with real-life challenges and local businesses, students have the opportunity to make about real changes and to gain valuable knowledge about innovation for sustainability, change management and much more.
The challenge will take place Tuesday, October 6, and Wednesday, October 7, 9am-9am. 
Gran Final Wednesday October 7th, 3-5pm
Urban Farming Tours:

Exhibition:

When:

How to join:

Where:

Kvarteret Ödlan

Tues. 6/10, 14:00-17:00

& Thurs. 8/10, 09.00-16.00

Drop-in

At Skeppsbron

Tändstickans Stadsodling

Wed. 7/10, 12:45-14.00 (Obs, inställd!) & 17:00-18:30

Drop-in

In front of Kulturhuset

Österängens Konsthall Allotment & Outdoor Art Exhibition Tour

Wed. 7/10, 15:00-16:30

Register here (max 20 persons)

Österängen

HLK Roof Garden

Wed., 7/10, 14:00-17:00

Register here 

HLK 

Mushroom Farm

Fri. 9/10, 09:00-15:00

Drop-in

 Kålgårdsparken
JU Sustainability Day: Thursday October 8
A day welcoming all students, JU employees and Jönköping County representatives from all sectors to network, brainstorm and collaborate for a brighter future. 
Click HERE to join the Morning Session & The Decade
9.00-9.20       A word of Welcome with Guénola Nonet
9.20-9.50       Partnership for the Goals (part 1): Perspective from Region Jönköping Län with Anna Olsson, Head of Department for Sustainable Development & Patrik Kinnbom - Head of Department for Entrepreneurship and Innovation
9.50-10.00     Coffee Break
10.00-12.15   Partnership for the Goals (part 2): Sustainable practices on
Urban Farming with Stefan Lundvall Entrepreneur and Innovator for a Sustainable lifestyle.
Health and Wellbeing with Gunnar Dahlqvist Operations Manager from the organization Hela Människan
Circular Economy with Klas Cullbrand, Director of the Circular Economy Group at Chalmers Industriteknik
Circular Economy from a regional perspective with Mariana Morosanu, Project Manager Sustainable Development
Social Innovation with Ulli Samuelsson, Project Leader for MSI (Mötesplats Social Innovation)

12.15-13.00   Lunch break
13.00-15.00 "How to transition for Sustainability" Seminars on:
                       1. Urban Farming  https://ju-se.zoom.us/j/61046059112
                       2. Health & Wellbeing https://ju-se.zoom.us/j/64384948405   
                       3. Circular Economy/Procurement https://ju-se.zoom.us/j/7272788494


"A circular economy is based on the principles of designing out waste and pollution, keeping products and materials in use, and regenerating natural systems. It's a new way to design, make, and use things within planetary boundaries.
Welcome to discuss a future perspective and challenges."
15.00-16.00  "The Decade" with Mark Edwards, Assistant Professor in Sustainability, Lenka Hélová, SED student & President SSA
Jonathan Angel, SED student & host of "The Decade" Podcast & Anton Lindberg, SED student.  JOIN THE WEBINAR SESSION  
Due to Covid-19 restrictions the events will take place digitally.
Slight changes to the schedule might occur.