CHILD's Intensive Summer Institute is over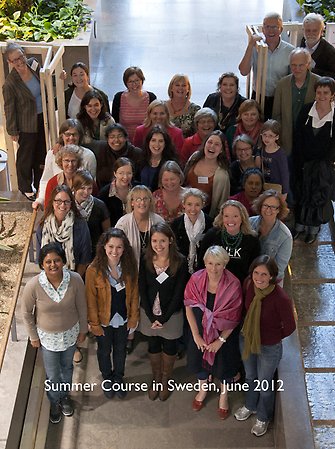 'Environmental Assessment and Intervention in Early Childhood' - an international Intensive course of 7.5 ECTS about environmental assessments was held in Jönköping in June 4-20, 2012.
The purpose of the course was to give knowledge and understanding in order to;
o   Assess children´s natural environments
o   Analyze the child in relationship to the environment: in an interactional framework
o   Use a hierarchical system levels model in understanding environmental influences
o   Use a transactional model to analyze child-environment interactions over time
o   Describe environment in inclusive education
o   Use a sociocultural model in understanding child functioning
The course was connected to the EU-US Atlantis project GEDS and to the VR research Links project. Participating faculty came from ongoing collaboration in GEDS and between University of Pretoria and Jönköping University. More about GEDS.
The last day of the course the international students said 'thank you' through a nice self made good bye-movie

Opens in new window..