Defense of doctoral thesis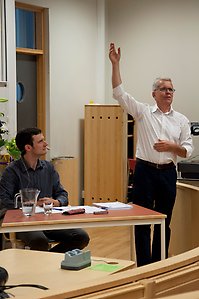 CHILD-doctoral student Gregor Maxwell successfully defended his doctoral thesis on the 15th of June. Gregor Maxwell's work focuses on disabled childrens participation within the school setting.
Gregor Maxwell's research specifically investigate how activity and participation in school activities of children with disabilities can be conceptualized, measured and operationalized with the help of the ICF-CY framework.  
More information on Gregor Maxwell's research.
Read the thesis Bringing more to participation