CHILD-Professor teaches in Singapore
"I have received a fantastic welcoming at the National University of Singapore", says CHILD-Professor Karin Enskär. For six months, Karin Enskär will teach and make contacts for future research projects.
" I have now been in Singapore for four weeks and I received a fantastic welcoming at the Alice Lee Centre for Nursing Studies (ALCNS) at National University of Singapore (NUS) ", says CHILD-Professor Karin Enskär.
Karin Enskär, normally working at Jönköping University at School of Health Sciences, was granted a six month scholarship by the Swedish Foundation for International Cooperation in Research and Higher Education, STINT, to take part in the program Excellence in Teaching with placement at National University of Singapore.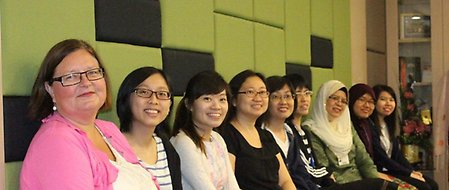 " I will be teaching on basic level, honors' as well as masters and doctoral level. For the basic level I am teaching in the course NUR 1110 Effective Communication for Health Professionals, for the first year's students in the nursing program. Every Tuesday the students will have an introduction lecture and on Fridays they have tutorial sessions in groups. I have been assigned a group of 15 student with whom I have tutorials every Friday after lunch. The tutorials is like a lab for developing skills in communication with patients, relatives, collages as well as writing reports. The pedagogical approaches are well planned with self-reflections, group discussions, video scenarios and role play. As a visiting lecturer it is a good learning experience to meet up with the same students every week. From them I learn a lot about the nursing program, nursing in Singapore, as well as in the cultures of different ethnic groups in Singapore. "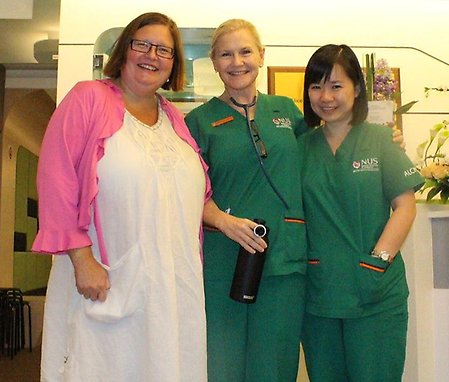 " From next week I will be teaching qualitative method for the honors students. Honors are like a fourth year after the three years of nursing studies, with research methodology and a small research project. I will also be teaching the Master students. The two year Master of Nursing (MN) program is established to meet a national need to equip nurses with advanced knowledge and skills for clinical management of patients and to enhance the use of research findings as the basis of effective practice. I will be teaching the ones chosen to become Advanced Nurse Practitioners in Pediatric Care.
I have also been taking part in the activities for the staff at ALCNS, like staff meetings and educational and social activities. Yesterday I was invited to participate in a Hari Raya celebration. It was a celebration of the Muslim traditions, with an introduction to Muslim culture. We listened to and watched traditional songs and dances as well as tasted Malaysian food. I enjoyed it all very much. "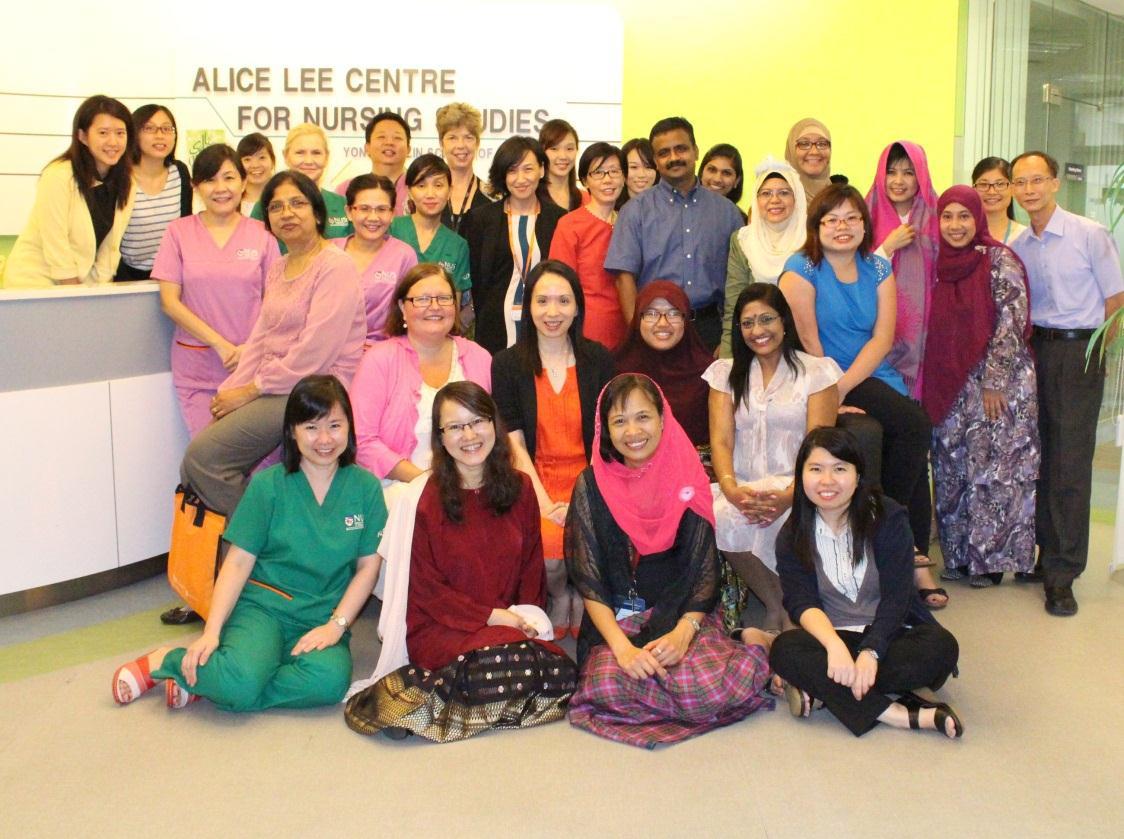 " My two daughters are accompanying me in Singapore. They have been attending an international school for three weeks now. Much is new to them; speaking English in school, new friends, strict roles including school uniform and a lot of homework. But they seem to cope well with their 'new life'. During weekends we are tourists exploring Singapore. "