Project on Childhood Cancer receives 600 000 SEK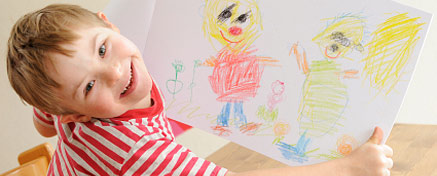 The CHILD-research project Health in children (1 to 6 years) with cancer has received 600 000 SEK from the Swedish Childhood Cancer Foundation.
The aim of this project is to investigate the health and everyday life of young children (1-6 years of age) diagnosed with cancer. The World Health Organization's International Classification of Functioning, Disability and Health - Children and Youth Version (ICF-CY) form the basis of this study. Health is thus conceptualized as changes in or need for support in body functions/structures, activity and participation and surrounding environment. Twenty five children diagnosed with cancer in the West of Sweden are being followed every six months over a three year period. Children aged 3 years and over are interviewed with semi structured questions based on the ICF-CY structure. They also fill in questionnaires with help from the interviewer. Parents of all children are similarly interviewed and fill in questionnaires. The questionnaires are analyzed statistically and the interviews are analyzed with qualitative content analysis. The project runs from 2011-2016 with funding from the Swedish Childhood Cancer Foundation.
For further information, please contact Karin Enskär
For further information on all projects within the research group CHILD: CHILD's projects