What about the Children in the Radiology Department?
PhD-student Berit Björkman has done a study of children's anxiety, pain, distress and verbal interaction in the Radiology Department. On Thursday, 5 June, she defends her dissertation. All are welcome!
"The main purpose of my research has been to study children's and radiographer's perspective on acute radiographic examinations being performed with children in a Radiology Department", says Berit Björkman, PhD-student in Nursing Science.
Children's experience of going through a radiographic examination is rather unexplored, although most radiographers examine and interact with children on a daily basis.
"In order to provide high quality care that meets the needs of the patient, it is important to perform research focused upon the patient's experience of radiographic practice, Berit Björkman explains.
"My research is based on interviews and video observations, and the main focus is on pain, anxiety and the interaction between the children and radiographers".
Welcome to attend the defense!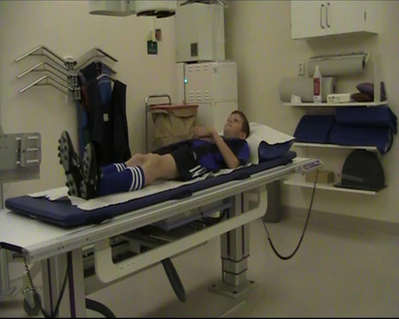 DISSERTATION DEFENSE
Children in the Radiology Department - a study of anxiety, pain, distress and verbal interaction
Time: Thursday, 5 June, 10 am
Location: Forum Humanum, School of Health Sciences
Subject area: Caring sciences
Doctoral student: Berit Björkman
Faculty opponent: Professor Kerstin Öhrling, Luleå University of Technology 
Supervisor: Professor Karin Enskär
Link to thesis
For more information, please contact berit.bjorkman@hhj.hj.se