CHILD-researchers back in Vietnam
Karina Huus and Ingalill Gimbler-Berglund have been back to Da Nang Technical University of Medicine and Pharmacy in Vietnam. This is their story.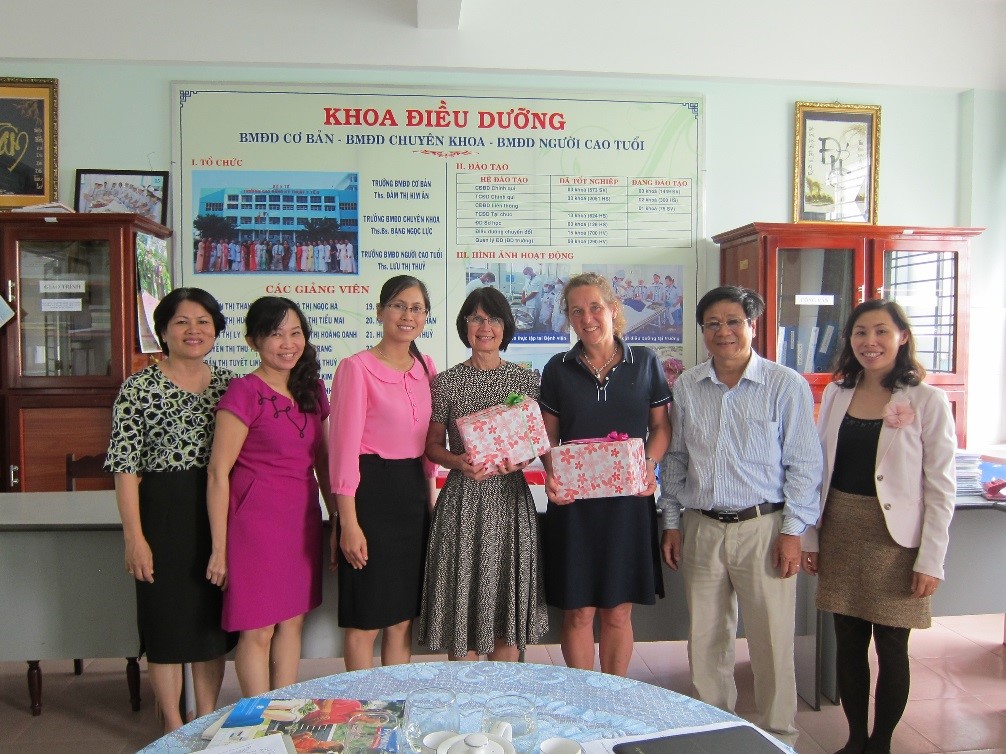 On Sunday, the 8th of February 2015, we arrived at the airport in Da Nang and were met by two colleagues from the University.
We started the first day with a meeting with the Department of Nursing for one last check before we started the course in Pain management. There were about 500 students who took the course. The teaching started at 7.30 and went on until 16:30 in the afternoon. We missed the absent coffee breaks. The students made however sure we got water and air conditioning.
Each day the students were given a task that they should go out of their clinical placements and solve and then report on during the next teaching session. We finished the course with a case study. The students worked in groups and presented their result to the class. All students used Powerpoint presentations when they reported and most of them did it in English. The students were examined through a written exam and we have been told that most of the students passed with high scores.
The students' proficiency in English were on different levels. We taught with an interpreter all the time. The students were interested and just as in Sweden, it was interesting to see the difference between the groups.
The teaching was very much appreciated both by the school management, the interpreters and the students. After completing the teaching it was a lineup for photography. Students honored us with gifts and large bouquets of flowers.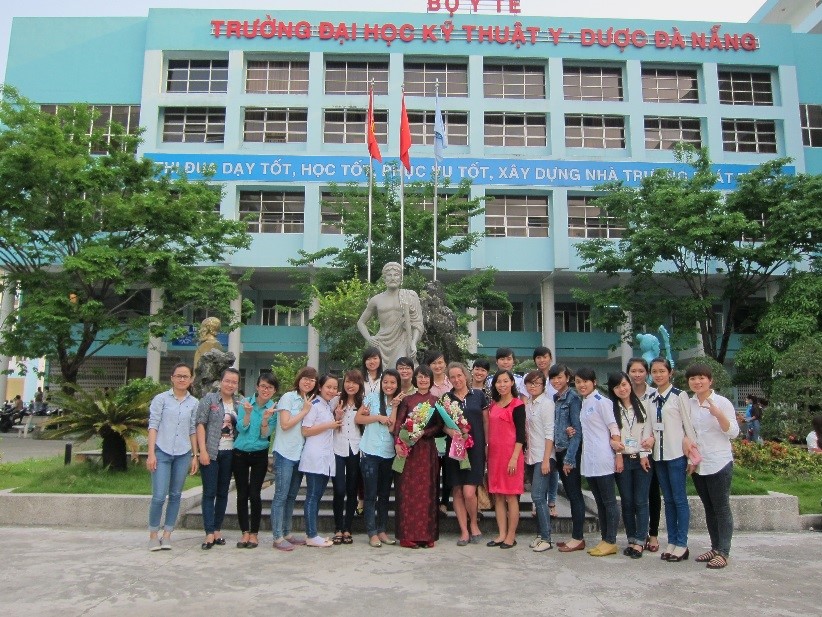 On Saturday we indulged our feet with a foot massage. Our feet told us they were very happy!
We had meetings with staff at the School of Nursing on several occasions where both the student-, teacher- exchange, and our mutual research were discussed. We followed up on the jointly written article regarding nurses' knowledge about pain in children. The article was recently submitted. We also discussed new projects regarding children with disabilities and their rights in Vietnam and palliative care in adult cancer patients.
One evening we were invited to dinner by two colleagues, as usually we rode on the back of the colleagues' motor bike. They took us to a locally renowned restaurant serving Banh xeo, a kind of deep fried rice cake stuffed with shrimp and meat, Yummy and good company.
Looking back, we had a very good and fruitful stay at Da Nang Technical University of Medicine and Pharmacy, teaching, making plans for future collaboration and meeting old friends.
Karina Huus and Ingalill Gimbler Berglund