OMQAL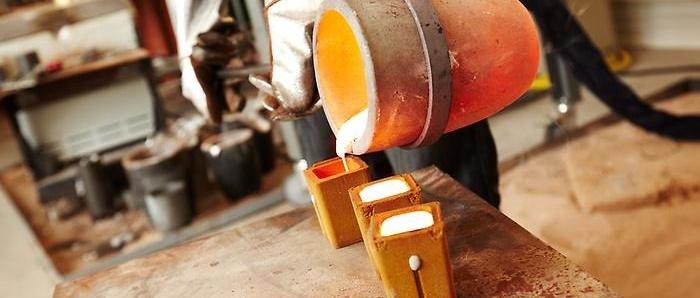 In the research project Development of advanced tool of melt quality assessment for improvement of aluminium component (OMQAL), a novel system will be developed to evaluate the melt quality based on analysis of solidification history and thermodynamic calculations. Using the system enables controlling the melt quality and improving productivity in aluminium foundries.
It is known that the material properties of components are deeply linked with the melt quality, and thus it is important to keep a high quality of the melts during the casting process. In line with this, a high melt quality ensures a minimum of defects in aluminium castings.
Conventional methods for checking the melt quality are based on destructive testing and thermal analysis. With a more reliable technique, based on assessment of the melt quality and detection of defects formation online, the productivity of foundries could be improved.
Enabling novel approaches to indicate and describe defect formation during solidification opens opportunities to have better control on quality of the melt.
This project aims to study the relation between melt quality and the properties of the final components. The goal is to combine conventional and novel techniques to develop an online (in-situ) inspection system for melt quality monitoring and for prediction of the solidification crack/shrinkage.
Expected results is a diagnosis tool to assess the quality of the melt.
NovaCast AB
Thermo-Calc software AB
Lundbergs Pressgjuteri AB
Gränges Sweden AB
RISE
Project duration and financing

The project runs from January 2019 to December 2021 and is funded by the KK Foundation.