PolyComp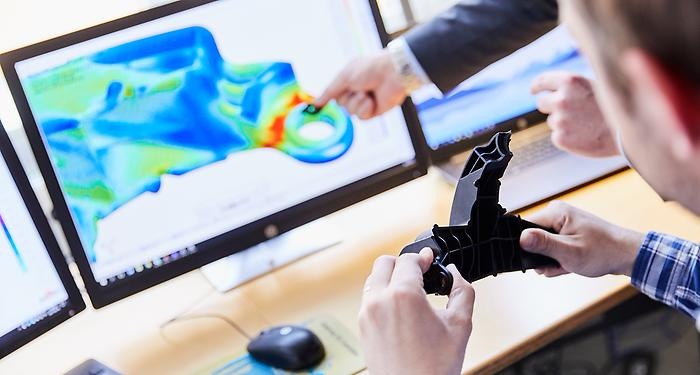 Industrial competence and innovation in polymer and polymer composites must be secured. With our strategic research investment within this area, the School of Engineering is your natural partner of choice.
The national and regional polymer and polymer composites community is realizing an emerging need to increase skills in the design and production of polymer and polymer composites, both in terms of material and components. The fulfilment of this need is essential to boost cost-effectiveness and competitiveness, create new jobs, and increase market shares through production of knowledge-intensive and innovative components.
Research and education within polymers and polymer composites are crucial for the preserving and strengthening of the regional and national industry within this area. For this reason, the School of Engineering has started the project "Professor of polymers and polymer composites – A strategic recruitment" (PolyComp).

The purpose of PolyComp is to meet industrial demands for educational and research initiatives by recruiting a professor who can develop both education and research within polymers and polymer composites. A strategic recruitment like this enables the development of new and cutting-edge materials and knowledge, as well as boosting the competence and innovation within the industry.
On the educational side, new and relevant courses and programmes are expected to be developed. From the industry's perspective, it is important that educational programmes include longer periods of collaboration between the students and the companies, through for example internships and final theses. The professorship is also expected to result in an increased and deepened research collaboration with related industries and research institutes.
The strategic recruitment of a professor is a collaboration project with the industry and is supported by the following companies:
KB Components AB
Hordagruppen AB
Plastinject AB
Euroform AB
K.D. Feddersen Norden AB
Polymercentrum Sverige AB
Thule Sweden AB
Herenco AB
Project duration and financing


The project runs for 3 years, starting in spring 2018. It is funded by the Knowledge Foundation together with the industrial partners and the School of Engineering.
If you would like to know more about the project, please contact Professor Salem Seifeddine.