Scholarships and Funding
Students admitted to JU bachelor or master programmes have the opportunity to obtain a scholarship and/or financial support. Below you can find useful information about the different options according to the country you come from and programme level.
JU Scholarship (all non-EU/EEA countries)
Scholarships from Jönköping University
Jönköping University offers scholarships on behalf of the Swedish government. The scholarships, intended for students who pay tuition fees, will cover a percentage of the fee for the duration of the programme. The scholarship application is open until 15 April.
Swedish Institute Scholarships
Swedish Institute Scholarships
The Swedish Institute (SI) is a public agency that promotes interest and trust in Sweden around the world. SI works in the fields of culture, education, science and business to strengthen international relations and development. 
In 2021 SI wil. grant about 350 scholarships for master's degree studies in Sweden.  Students with a nationality from the following countries may apply: Armenia, Azerbaijan, Bangladesh, Belarus, Bolivia, Brazil, Cambodia, Cameroon, Colombia, Ecuador, Egypt, Ethiopia, Gambia, Georgia, Ghana, Guatemala, Honduras, Indonesia, Jordan, Kenya, Liberia, Malawi, Moldova, Morocco, Myanmar (Burma), Nepal, Nigeria, Pakistan, Peru, Philippines, Russian Federation, Rwanda, South Africa, Sri Lanka, Sudan, Tanzania, Tunisia, Uganda, Ukraine, Vietnam, Zambia, Zimbabwe.
If you are interested to apply to the SI scholarship please follow the steps:
-Apply to a JU Master programme at JU through central application "Universityadmissions" through is link

by the deadline 17 January 2022.
You can find information about our Master programmes here.
-Between 10 to 28 February 2022 apply to the Swedish Institute scholarship through the SI application link

.
-If admitted to the JU Master programme and granted by the SI Scholarship, the Swedish Institute will inform about the granted applicants by 28 April 2022.
IMPORTANT: Make sure to include all the requested documents in your applications and respect the deadlines. Uncomplete applications and late applications will not be considered.
The scholarships is coordinated by the Swedish Institute

and will cover both living costs and tuition fees.
Scholarships and funding opportunities by country/region
Canada
Canadian Loan Schemes Jönköping University is registered with the Canadian government and listed as a "Designated Educational Institution". Accordingly we accept students with Canadian loan schemes. For more information visit CanLearn
Colombia

COLFUTURO
COLFUTURO is a Colombian non-profit foundation that was established in 1991 with the support of the National Government and some of the most important companies of the private sector in the country at that time. Its main objective is to provide financial support and increase the possibilities of Colombian citizens to access high-quality postgraduate study programs abroad.
Jönköping University and COLFUTURO have a collaboration which offers one scholarship equivalent to 60% of the tuition fee of a JU Master programme

.
More information on how to apply to COLFUTURO here.
COLFUTURO'S call (convocatoria) will open on January 2022 for programmes starting in August 2022.
More information about the COLFUTURO application here.
Submit your application to JU's Master programmes through the JU on-line application.
Please note that students can also apply for the COLFUTURO and the Jönköping University scholarship separately.
ICETEX
ICETEX administers scholarships for Colombian students who want to study abroad, including a few select programs in Sweden. More info about ICETEX here.
EU
FINS Educational Loans for EU Students
FINS loans, developed by the EDUCATIVA Group with the support of the European Union and guaranteed by the European Investment Fund, is available to students from EU member states that lack the financial resources to pursue higher education abroad.
Programmes
FINS loans are available to EU students that want to apply, applied, or have already received an offer to study a bachelor's or master's programme at Jönköping University. Certain eligibility rules apply.
Loan Amount
EU students can access up to EUR 25.000 for bachelor or master studies.
For more information visit FINS website

.
Mexico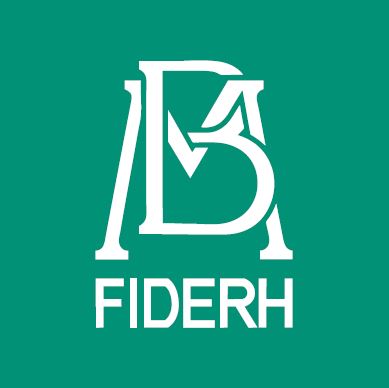 FIDERH (Fund for Development of Human Resources) is a federal trust managed by the Central Bank of Mexico, which for over 40 years has been financing master/graduate studies. FIDERH is part of the Public Research Center System of the Mexican Council of Science and Technology (CONACYT).
Jönköping University has a collaboration with FIDERH, which allows some of FIDERH granted applicants to additionally obtain the Jönköping University scholarship equivalent to 30% on the tuition fee for the duration of the programme.
Learn more about FIDERH and how to apply through this link

.
Eligable subject areas: All Master programmes

offered on campus and in English at Jönköping University.
STEPS
Watch the webinar

about FIDERH and JU!
If you have questions do not hesitate to contact us: study@ju.se
Please note that students can also apply to the FIDERH financing and the Jönköping University scholarship separately.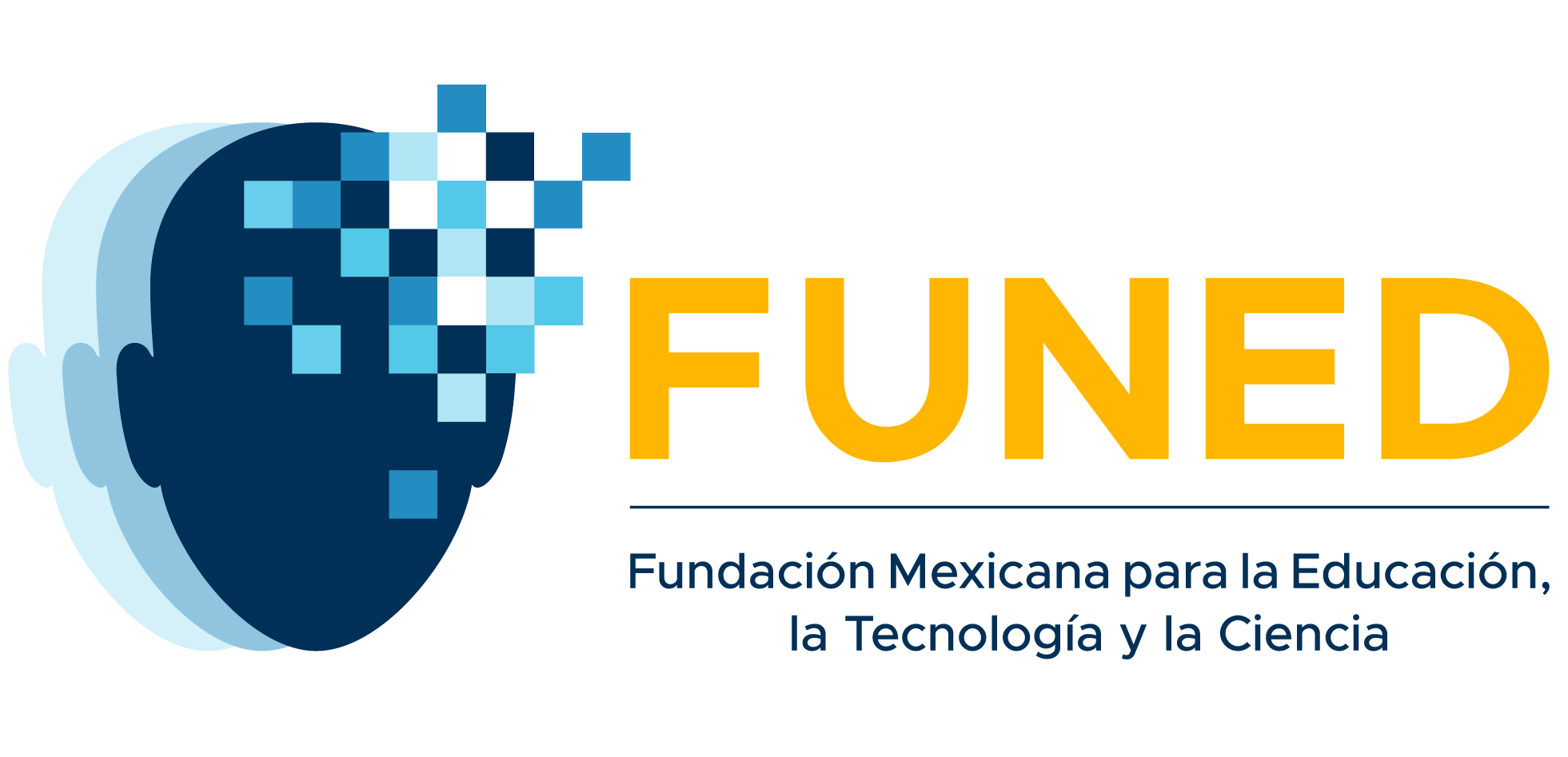 FUNED is a private operating foundation that promotes the professional careers of future Mexican leaders through higher education providing complementary financial aid and scholarships for Mexicans who wish to pursue a master degree abroad at the best universities in the world.
FUNED funds through a credit-scholarship scheme from 5,000 USD and up to 30,000 USD for tuition only in which 10% is a scholarship and 90% a credit. Students start to pay 6 months after graduation and have 5 years to pay back.
In addition, alongside Jonkoping, students are eligible for a discount on tuition from the university.
Requirements:
• Unconditional offer - Letter of acceptance to the JU Master programme
• At least 1 year of work experience
• Excellent academic history: at least 8.0 average
• English examen: TOEFL or IELTS


• Excellent credit history
• Co-signer and collateral
Eligible subject areas:
Programmes offered by Jönköping International Business School

Programmes offered by the School of Engineering

Learn more about FUNED and apply.

Please note that students can also apply to the FUNED financing and the Jönköping University scholarship separately.
Oman
Ministry of Higher Education (MoHE) 
Since the early 1970's when Oman's Renaissance began, a major concern of His Majesty Sultan Qaboos bin Said has been to provide Education for all. His Majesty's commitment to Education is illustrated by this famous statement: "Let there be learning, even under the shade of trees". In January 1994, Royal Decree 2/1994 separated the Ministry of Higher Education (MoHE) from the Ministry of Education; and gave the MoHE an independent mandate and a new organizational structure. It was at this time that six Colleges of Education under the jurisdiction of the MoHE were converted into Colleges of Education offering Bachelor degrees in Education. In the academic year 2005-06, and consistent with the planning imperatives of the MoHE, the Teacher Training Colleges were converted into degree-granting Colleges of Applied Sciences. The number of private universities and colleges in the Sultanate has increased dramatically over the past decade, and now stands at twenty-six. There has also been a substantial increase in the number of scholarships awarded to students to study in-country, as well as abroad.
Jönköping University was evaluated in 2011-2012 and got accredited as an approved university in 2012 for citizens of Oman to be able to apply for scholarship from the Ministry if they are admitted.
Pakistan
Pakistan Overseas Scholarship Scheme

In 2004 Sweden was selected as a country of destination for candidates in Pakistan´s Overseas Scholarship Scheme for Master and PhD in selected fields. The scheme is financed and administered by the Higher Education Commission (HEC)  
The stated aim of the program is to improve Pakistan´s national research capacity. The Swedish Institute acts as a national program agency in Sweden. Please note that the Swedish Institute does not accept applications to this program. All inquiries regarding admissions and submissions of applications to the program should be directed to HEC.
General criteria:
Country: This scholarship program is exclusively open to Pakistani nationals that have received a HEC scholarship.
Study levels: Master's and PhD.
Eligible subjects and programs: The programme is open for studies in all academic subjects. 
Scholarship benefits and limitations:The scholarship amounts to 900 Euro per month for MA and PhD students. The scholarship is fully financed by the Higher Education Commission in Pakistan.
Travel grants: Scholarship holders receive a travel grant for a trip to and from Sweden.
Saudi Arabia
King Abdullah Foreign Scholarship Program

This scholarship program provides the means to pursue studies that lead to degrees (bachelor, master and doctorate) and medical fellowships. Academic disciplines and scholarships are selected on the needs of government ministries, national corporations and the private sector. This selection aims to fulfill the requirements of work markets across Saudi Arabia in regions, universities and industrial cities. The program is commissioned with qualifying Saudi youth to take an active role in development in all fields in government and private sectors. Mission :To actively develop and qualify Saudi human resource to be:
World-competitive in the work market and academic research,
High caliber base in Saudi universities, public and private sectors.

King Abdullah Scholarships provide generous financial support for scholarship recipients. Among the privileges it offers are the following:
Monthly stipend
Full tuition and fees paid directly to the educational institution
Cost of attending conferences, symposia and workshops
Expenses for scientific trips
Allowances for books & clothes
Financial support for spouse and dependents
Medical insurance
Jonkoping University is one of the few approved universities by the Ministry of Higher Education of Saudi Arabia.
The King Abdullah Foreign Scholarship Program Learn more .

USA
Funding for American Students through the US Government Federal William D. Ford Direct Loan Program for Bachelor's and Master's programs
Jönköping University is a participating foreign institution in the US Government Federal William D. Ford Direct Loan Program. We currently accept students on deferral only, but are in the process of applying to become a fully-participating foreign school and hope to be certified in time for the Autumn 2022 intake. We will update this information accordingly. In the meantime, please contact us directly if you have any questions.
SWEA North Carolina
SWEA awards scholarships (generally amounting to USD 1,000 each) to support a person or an organization with ties to North Carolina in their studies or their efforts to advance/share knowledge of Swedish culture, traditions, language, or history.
More info on SWEA scholarships
The American Women's Club in Sweden
The AWC annually awards a travel grant to an American woman studying in Sweden.
The scholarship which is based on academic excellence, is awarded in the form of a travel grant for $1,500. The grant was initiated to cover the cost of a round-trip airplane ticket between the US and Sweden.
In order to qualify for the AWC Scholarship, the applicant must be 18 years old or older, an American female citizen, and accepted for a period of study or research at a Swedish educational institute.
The American Swedish Institute
The ASI offers two scholarships

: The Lilly Lorénzen Scholarship, open to Minnesota residents who plan to carry out scholarly and/or creative studies in Sweden; and the Malmberg Scholarship, to support a year of study or research in Sweden by a US resident who is enrolled in a degree-granting program at an accredited college or university, or who is a qualified scholar engaged in study or research.
The Malmberg Scholarship for study in Sweden will grant significant funding (up to $10,000) for up to one year of study or research in Sweden to a U.S. resident who is either (a) a student enrolled in a degree-granting program at an accredited college or university in the U.S. whose current study can be supplemented by time in Sweden, or (b) a qualified scholar engaged in study or research in the U.S. whose work can be enhanced by study in Sweden.
More info here

The American-Scandinavian Foundation
More info here: http://www.amscan.org/fellowships_grants.html
Global Minded Leader
Educations.com

Educations.com is seeking an "exceptional master's student" and is offering a €5000 scholarship to one ambitious Master's student studying abroad in Europe. The scholarship will be awarded to an outstanding leader that is motivated to positively change the world. More information here.  
For Sustainability studies
Finduddannelse.dk
Sustainability Scholarship is open to applicants from anywhere in the world who want to study a master's program that is helping make the world more sustainable. The scholarship offers up to €5000 help cover tuition fees and will be awarded for the Autumn semester of 2022. The application period ends on 22 September 2022. More information here

.
EuroDesk European Info Centre
EuroDesk European Info Centre
EuroDesk European Info Centre has a large number of links for funding opportunities.
More info here:
The information about each scholarship is updated to the best of our knowledge. For scholarships not awarded by Jönköping University, please contact the respective organizations for further questions.