Eva, Mexico
Name: Eva Citlali Martínez Estrella
Home University: Monterrey Institute of Technology, Mexio City Campus
Mexiko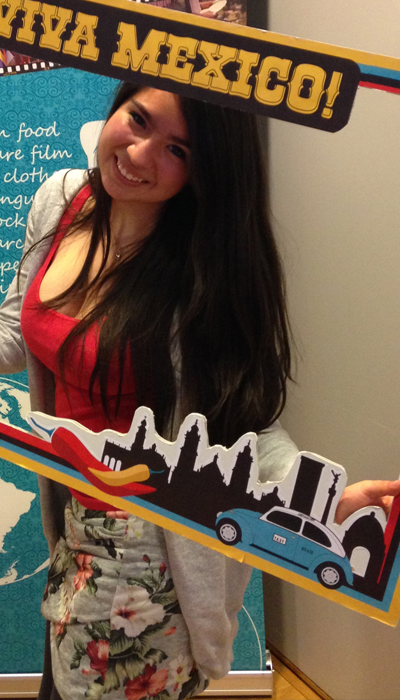 Why did you choose to go on exchange?
To explore, to know and to learn were the motives for which I decided to go on  exchange; because I like: to explore new places, which are not even touristic places, to know perspectives about life so different from mine and to learn more of my career, of my colleagues and, at the same
time, to learn about myself. I think that during your life, you have to get out from your comfort zone and know what you're capable. Studying abroad gives you an international perspective on your career and about
yourself; that's why, I wanted to complement my development, both professional and personnel.
What is the best with Jönköping University?
It would be very difficult, almost impossible, to decide what is best of Jönköping University, because his magic lies on everything what he is. The university not only has excellent academics, who gladly share their knowledge, also all those who work there are always willing to help. The classrooms and laboratories of work have the necessary tools to facilitate your school activities. In addition, Jönköping University is concerned about giving you a college experience that goes beyond the academic knowledge, because his Student Union organizes different activities as trips, movie nights, parties, cultural days, etc; they make you feel part of a big family, you have the opportunity to meet good friends, to have fun moments and at the end, you can not stop smiling.
Why would you recommend other students to go on exchange (and to JU)
Being an exchange student is one of the best experiences you can have in your life, because it helps you to: discover your strengths, overcome different challenges, and to know towards where you want to go. You become a global citizen with the ability to achieve a multidisciplinary work and it makes you more tolerant and adaptable. When you are on exchange, you realize that the world is immense and you are just, a tiny part of it, so your desire to stand out increases. At the end of this stage, have had a gratifying experience, just will depend on you and on your actions. Although I do think that Jönköping University is the best choice for your exchange, because it has an unique charm that catches you and only, it will make you want to return.
I think the best advice is to always be willing to try new things and have an open mind, because an adventure is the best way to learn.