Olivia, New Zealand
Name: Olivia Jane Louise Bollen
Home University: Auckland University of Technology -- Faculty of Business, New Zealand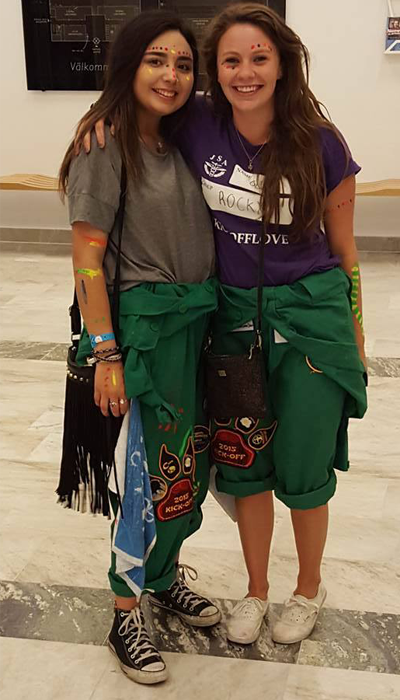 Why did you choose to go on exchange?
One of the main reasons i chose to go on exchange was the ability to travel often and experience a completely new a different culture. Being from New Zealand everything is extremely difficult to get to therefore I wanted to be in Europe so I could visit friends and family in different countries over a weekend or a few days off. Furthermore Sweden has offered me more of a home than I could have ever anticipated. 
What is the best with Jönköping University?
When coming to Jönköping University I expected to meet a lot of people and make friends but not to the degree I have while being on exchange here. In one week (kick-off) you really do become a massive family and everyone knows each other throughout the entire semester from there on. Another positive aspect from kick-off is because your kick-off groups are separated into the separate schools you really do feel like you know almost everyone when your classes begin. To enhance this even more you become closer with everyone at your student accommodation and become a huge family, I don't think I have ever felt homesick here.
Why would you recommend other students to go on exchange (and to JU)?
Even if you feel scared or worried about being away from home or if it is going to work, I can guarantee it will be one of the best decisions of your life. When I was nervous about coming I really didn't understand what people meant by this but now I truly do. You become more aware of other cultures from around the world and more aware of yourself. Before this exchange I was unsure about what I was going to do once I had finished at University but now I feel I have a clear vision. I would choose Jönköping University time and time again because they provide a lot of support as well as opportunities to be apart of all aspects of the university as well as the options to experience Swedish culture and Scandinavia.