Study in Sweden webinar, Thailand

2021-03-25 Date: Virtual Location:
Join us for a webinar and an opportunity to answer questions about studying at JU.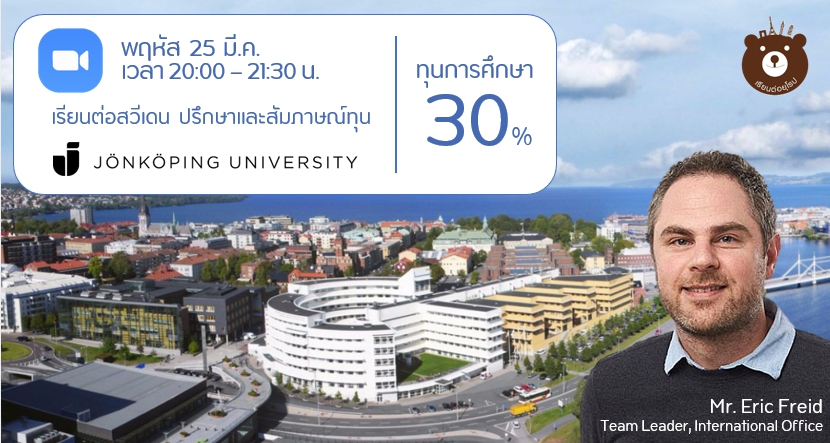 Join us for this live event, hosted by our partner AIC, Bangkok.
When: 25 March
Time: 20:00- 21:30 Thailand time
วันพฤหัสที่ 25 มีนาคม 2021
เวลา 20:00 – 21:30 น.
Sign up here for the Zoom event: https://forms.gle/4Psn6oXEkG6mG4w29