"The Academy Award was a dream come true"
Every year, Campus i12 has 'Recruitment Day', which attracts headhunters from leading visual effects studios. The day I got recruited, there were visitors from the two big London Studios - MPC and Method Studios. MPC was looking for a student with specialisation in explosions, water, fire and smoke. My profile was a perfect match.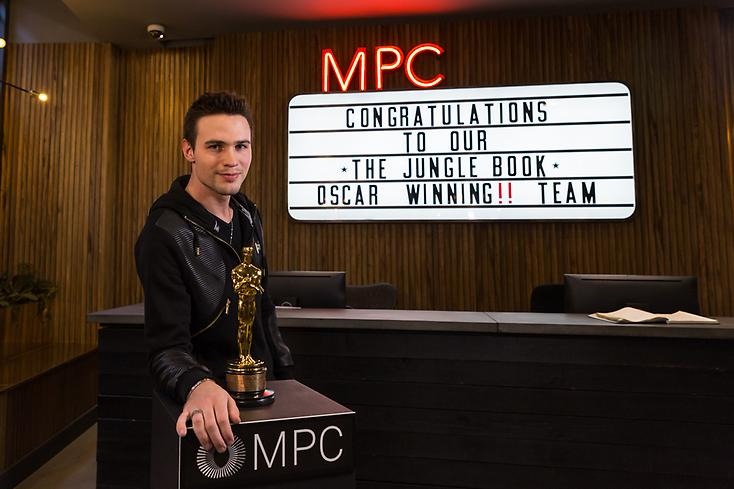 Today I've got big productions like The Jungle Book – for which I was awarded an Oscar, Alien Covenant and Pirates of the Caribbean on my CV. I live and work in Montreal with the opportunity to work at MPC's locations in London, Vancouver, LA and Bangalore.
The fact that MPC, one of the world's biggest firms within VFX, chooses to recruit from Campus i12 says a great deal about its reputation. I liked the fact that the programme is so well adapted to the requirements of the industry. Teachers are experienced professionals and the students' opportunities for internships and business contacts are prioritized in every way, increasing your career prospects. Nothing's guaranteed of course, as there are many competitor programmes, but some of them are a bit too fragmented or a bit too specialised. In my opinion Campus i12 offers a solid and broad platform with the possibility of individual specialisation.
The industry is growing fast and the timing is perfect if you want to be a part of it. My advice would be to grab every opportunity that presents itself, to work hard and to never give up. Do the things you love, for your own sake – not to impress family or friends. It is by following your own path that you will get somewhere!
Robin Nordenstein
Former Student, Visual Effects, School of Engineering, Campus i12 in Eksjö
3D Artist, Montreal, Canada