Vasilis, Student, Economic Analysis
It has always been my dream to live and study in Sweden. It's an incredibly beautiful place, with very kind people. An added bonus is that the studies for EU students in Sweden are free - this is not the case for students in Greece, my home country.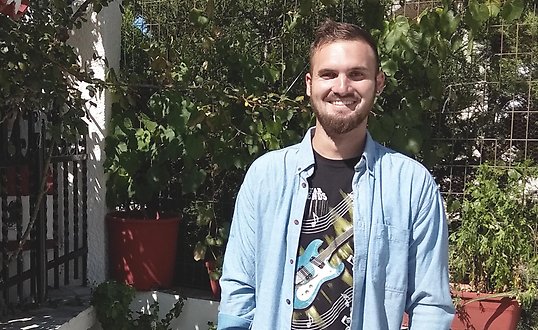 The Economic Analysis programme has given me a lasting interest in regional economics, a far better understanding of econometrics and, when it comes to study skills, has helped me approach my assignments in a much more organised way. The teachers have been amazing – so accessible, kind and willing to help or discuss things. Working with international, multicultural and open-minded individuals will be a big help when I eventually find my place in the world of international business. Thanks to my experience here at Jönköping Univeristy, I now have many choices for what I want to do in the future.
Vasilis Metaxas
Student, Economic Analysis,
Jönköping International Business School