The best of both worlds - a perfect combination of business and engineering
Ask an engineer and you'll get one answer. Ask a business person and you'll get a thousand different answers. That's what engineers need to learn when working with business cases.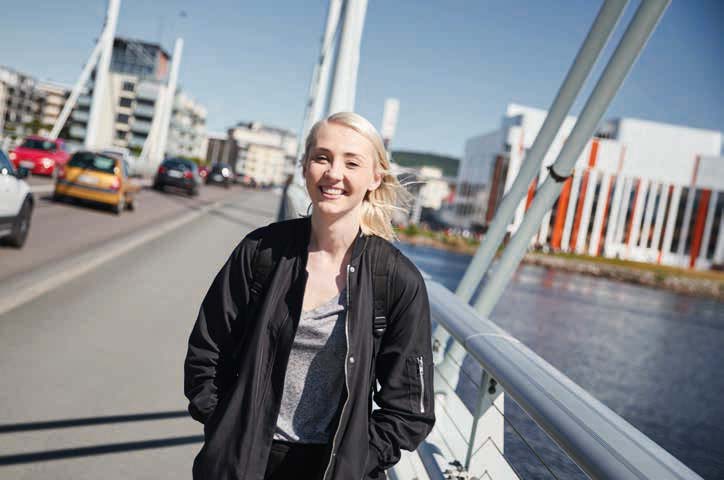 This is a key insight for everyone working within the manufacturing industry and the first thing that I learned when I started Engineering Management at JU. The programme is taught in collaboration between JIBS and the School of Engineering and that's why it appealed to me. After my bachelor's in engineering back home in Reykjavik, Iceland, I knew that I was more interested in the business side than the engineering side. This programme offered the perfect combination.
One of the benefits of the programme is that you get the opportunity to work on real worldprojects with various Swedish companies. Working on a real project that has an effect on the company's business is far different from studying mock cases in a classroom. I found it so interesting and inspiring!
My plan is to stay here in Sweden to study Swedish and, hopefully, to work for a Swedish company. I've discovered that Jönköping International Business School has a very good reputation and I'm sure that my diploma will help me in my professional future.
For an Icelandic person, Jönköping is the perfect place – peaceful and quiet with beautiful nature. After all, Iceland is the most sparsely populated country in Europe and we are not really used to crowds. Still, Jönköping is very international. I was surprised by the diversity at the university and it was interesting to have classmates from different parts of the world such as New Zealand, Nigeria and Germany. I've made some really good friends here and I think we'll keep in touch forever.
Heiðdís Rún Guðmundsdóttir
Student, Engineering Management
Jönköping International Business School