"The focus on broader thinking contributed to my professional growth"
The JIBS Engineering Management programme encourages broad thinking, which is valuable and sought-after in the engineering field. It helped me think about the broader picture when working on engineering assignments.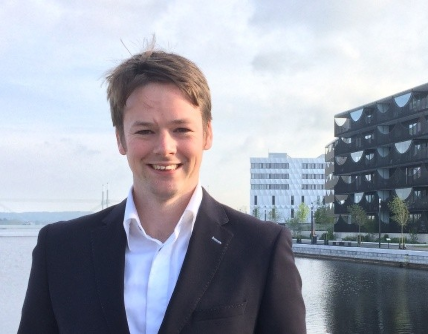 I am originally from New Zealand, and I studied for my Bachelor's degree, a BE in Aeronautical Engineering, at the University of New South Wales in Australia. After graduation, I worked for about seven years in several roles connected to aircraft maintenance, primarily maintenance management. After a couple of years, I felt I could benefit from a master's degree. There is often a disconnect between the business management and the technical operations of the business, particularly around things like strategy and finance. I wanted to understand both sides and why different groups behave in the way they do.
I searched for a master's degree that would match my requirements and ended up with the JIBS Engineering Management programme. The programme focuses on the intersection of the technical and business worlds. I would say it covers business administration and management in a way that is suited to people with an engineering background. For me, the Engineering Management programme covered everything that I wanted it to cover.
The programme prepares you for your future professional life by requiring teamwork and working with people from different cultural backgrounds. In general, the lecturers do not give you the answers but provide you with the resources and questions to explore the topic yourself. A lot of the assignments are open-ended; it is up to you which direction you go. Of course, some of the courses, such as accounting, are more direct, but it is up to you for the most part. As someone who enjoys working 'broadly', it really contributed to my professional growth. The part I enjoyed the most was the thesis work. It is an opportunity to explore an area perhaps outside of your usual expertise in-depth.
After graduation, I have stayed in Sweden. I got a good job offer at SAAB in Linköping already before I graduated. I now work as a System Engineer at SAAB.
I think what makes JIBS such a good business school is a combination of things. Its size and physical location make it a nice place to attend. The smaller size means a very personal experience. However, you still have access to academic staff who are highly respected within their fields of study. Jönköping is also fantastic and a lovely city to live in. Although it is not all that big, it still has everything you need to have a great time during your studies.