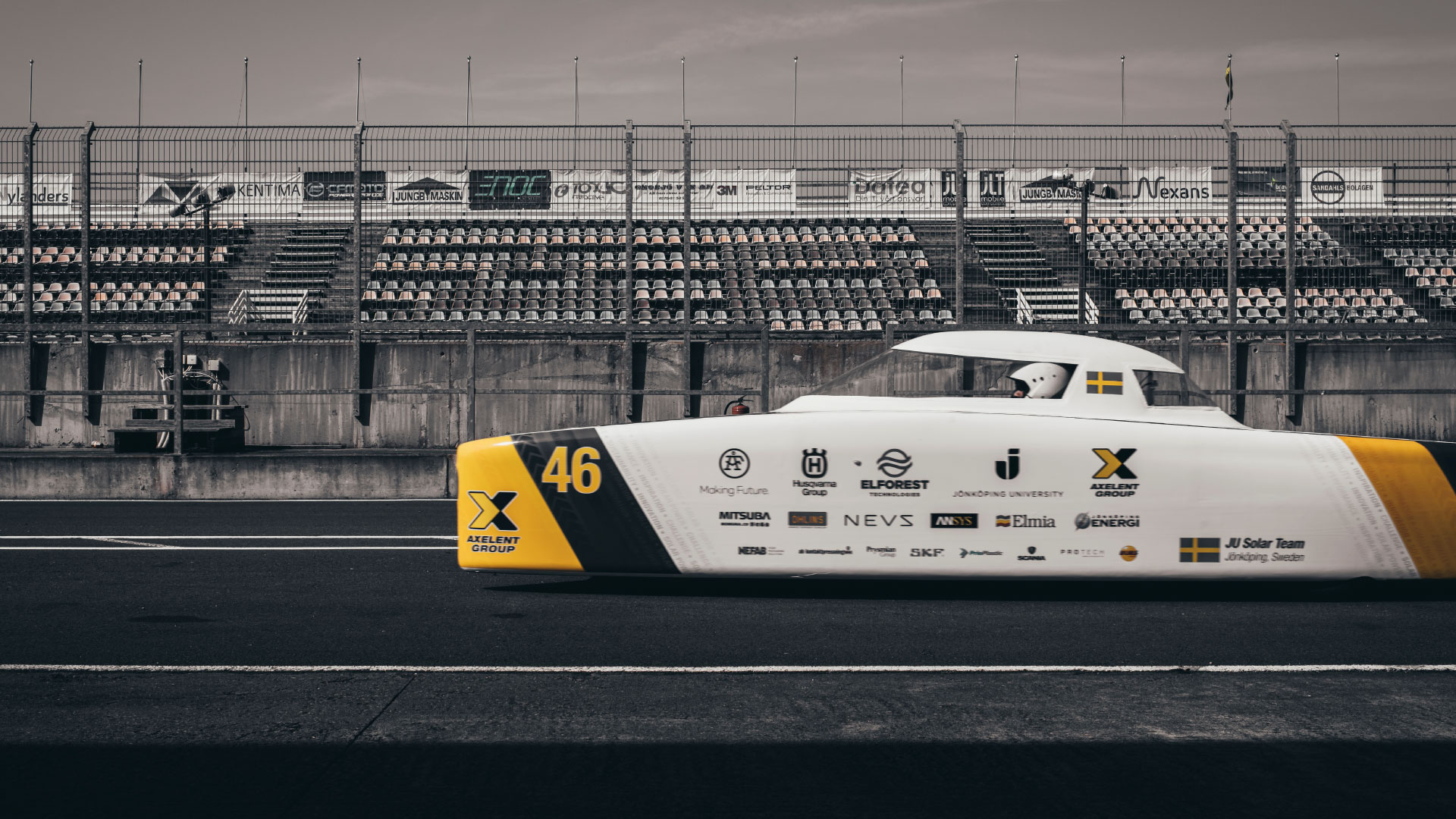 Countdown to Bridgestone World Solar Challenge
Best of luck to JU Solar Team!
Our vision is that JU Solar Team wants to be a part of the development of the fuel of the future with help of the biggest renewable source of nature – THE SUN. To accomplish this vision, we work with three key words: Sustainability, Innovation and Stronger Together.
The Bridgestone World Solar Challenge is the world's biggest solar-powered car race. It started in 1987 and takes place every other year. In the competition, teams from all over the world are going to drive 3022 kilometers from the north to the south of Australia – from Darwin to Adelaide.
Currently, we are perfecting the concept of the new solar car that will be representing the team in the challenge 2021.
Stay tuned, the concept will be revealed soon!
The summer holidays are here, however, that does not mean that the work of improving the solar car takes a break. The opposite, the start of the summer has consisted of two test drives to see how new ...




Our situation during Covid-19



Stay Tuned for the Next Event!
New events will be posted here, or follow us on our social media channels to get more information about what we are currently doing.